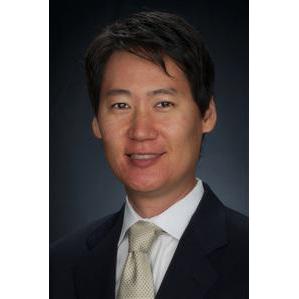 Brian C Sung
Bariatric Surgeon
Rating 5.0
Accepting New Patients
About Brian C Sung
Dr. Sung's training in bariatric surgery includes the gastric bypass, vertical sleeve gastrectomy, adjustable gastric band and revisional bariatric surgery. He is well versed in both general and bariatric surgery applications of robotic, single incision and endoluminal surgery. Dr. Sung's introduction to the power of bariatric surgery began as a medical student. He recalls caring for a bariatric patient who preoperatively was a brittle diabetic with significant insulin requirements but postoperatively required no insulin coverage at all.
Education
Boston University School of Medicine - Boston University School of Medicine

Medical School

Los Angeles County + University of Southern California General Surgery

Residency

Stanford University - Stanford, CA

Fellowship
Board Certifications
American Board of Surgery - Pediatric Nurse Practitioner
American Board of Obesity Medicine - Obesity Medicine
Associations
American Society for Metabolic and Bariatric Surgery
American College of Surgeons
Society of American Gastrointestinal and Endoscopic Surgeons
Publications
Languages
Insurances Accepted
Aetna Medicare Advantage HMO
Aetna Medicare Advantage PPO
Aetna PPO
Amerigroup - Medicare Advantage
Choice /Humana PPO
Cigna PPO
Community Health Plan of Washington (WA Apple Health)
Coordinated care (WA Apple Health)
Coventry/First Health PPO
Health Net - TriCare
Humana Medicare Advantage
International Community Health Services Pace Program
Kaiser Foundation
Medicare
Molina
Molina Healthcare (WA Apple Health/Healthy Options)
Multiplan PPO
Premera Medicare Advantage HMO
Providence Health Plan
Providence Health Plan - Medicaid
Providence Health Plan - Medicare Advantage
Regence BlueShield of Washington
United Healthcare HMO
United Healthcare Medicare Advantage
United HealthCare PPO
WellCare
Clinical Interests
bariatric surgery revision
da vinci robotic gastric bypass surgery
duodenal switch
endocrine surgery
endoscopic surgery
epigastric hernia
fundoplication
gastric anomaly
gastric banding
gastric restrictive surgery
gastrojejunostomy
gastroplasty
hiatal hernia repair
insertion of gastric balloon
laparoscopic band adjustments
laparoscopic gastric restrictive procedure
laparoscopic hiatal hernia repair
laparoscopic removal of gastric restrictive devices
laparoscopic revision of gastric restrictive procedure
laparoscopic sleeve gastrectomy
laparoscopy
mechanical complication of gastrostomy
nutrition
obesity
obesity surgery
overstitch procedure
overweight
parathyroid disease
postphlebitic syndrome
pyloroplasty
roux en y bypass
stomach stapling
stomal hernia
ventral hernia
vertical banded gastroplasty
virtual care
weight loss and bariatric surgery
Patient Reviews
(35 Reviews)
Dr. Sung is an amazing provider and I believe he really has my best interests in mind when we discuss my care.
Dr Sung is excellent in every way!
Dr. Sung is very kind and understanding. He answered my questions thoroughly.
Dr. Sung and his team are great. They respond quickly to my questions. I have always felt respected. They are friendly and kind.
excellent fast clean and respectful all around .
Dr. Sung is an excellent doctor and an incredible man. I'm 74 and he knows and has extraordinary perception about not only of his patients but of seniors. I don't have to words to express how vital this doctor is to Swedish. He is very rare in his profession. He will be my weight loss surgeon, an operation that is crucial to my ability to live and quality of life in the future. I have complete trust and am very comfortable to have Dr. Sung as my doctor for this operation that will be life changing. Swedish needs to do whatever needs to be done to keep this doctor on staff. He has exceptional skills and is remarkable with patients.
My visit was changed to a virtual visit just prior to me walking out the door to leave for the appointment. However, that was fine. I always appreciate the time that Dr. Sung provides to me to review my successes, my labs and my general progress. He is always so encouraging and even 4 years out from my Roux-N-Y surgery I still feel like he has saved my life and I have a great support in him. Dr. Sung is easy to talk to about any issue that I may be having related to my surgery, even 4 years out. Dr. Sung is the best!!!
the visit was fine. It is good to be able to ask questions and get answers on complicated health issues.
He's very caring and committed to providing the best care possible to his patients.
The Patient Rating score is based on responses given during the CAHPS Patient Experience Survey. Comments are also gathered from the same survey and displayed in their entirety with the exception of any language that may be considered slander, libel or contain private health information, which will be removed prior to publishing the comments. Responses are measured on a 10 - point scale, with 10 being the best score. These scores are then translated to a 5 - point scale in order to display results in a 5 - star rating.