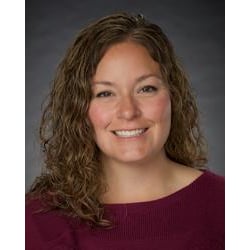 Sara E. Martin del Campo, MD, MS, FACS, FASMBS, DABOM
Metabolic and Bariatric Surgery, Bariatric Surgeon
Rating 4.7
Accepting New Patients
Swedish Weight Loss Services - First Hill
US
About Sara E. Martin del Campo, MD, MS, FACS, FASMBS, DABOM
Sara E. Martin del Campo, MD, is a Metabolic and Bariatric Surgeon with Swedish Weight Loss Services at First Hill and Issaquah. Dr. Martin del Campo is a board certified general surgeon and fellowship- trained bariatric surgeon. She is . also board certified in Obesity Medicine. Dr. Martin del Campo completed her undergraduate education at Indiana University. Dr. Martin del Campo went on to receive her medical degree at the University of Iowa Carver College of Medicine, and she then completed her General Surgery residency at the Ohio State University. During that time, she was awarded an NIH T32 research fellowship that allowed her to simultaneously obtain a Masters degree in medical science. She was then appointed Clinical Instructor at the Ohio State University and further specialized with a fellowship in Advanced Minimally Invasive and Bariatric Surgery. Her training included advanced laparoscopic, robotic, and endoscopic surgical techniques in general and bariatric surgery. She is experienced in performing the Roux-en-Y gastric bypass, sleeve gastrectomy, adjustable gastric band, revisional bariatric surgery, and endoscopic treatments. She has studied clinical outcomes in surgery and has authored multiple peer reviewed publications in the field, and she continues to participate on committees of many national societies including the American Society for Metabolic and Bariatric Surgery and The Society of American Gastrointestinal and Endoscopic Surgeons. . She enjoys the life-long relationships developed with her bariatric surgery patients through a multidisciplinary approach, and she finds immense reward in being a part of their journey as they improve their overall health and quality of life through weight loss. In addition to spending time with her family, friends, and golden retriever, Dr. Martin del Campo enjoys hiking, paddle boarding, attending sporting events, and traveling.
Insurances Accepted
Aetna Medicare Advantage HMO
Aetna Medicare Advantage PPO
Aetna PPO
Amerigroup - Medicare Advantage
Cigna PPO
Community Health Plan of Washington (WA Apple Health)
Coordinated care (WA Apple Health)
First Health/Coventry PPO
Health Net - TriCare
Humana - ChoiceCare PPO
Humana Medicare Advantage HMO
International Community Health Services Pace Program
Kaiser Foundation
Medicare
Molina
Molina Healthcare (WA Apple Health/Healthy Options)
Multiplan PPO
Premera Medicare Advantage HMO
Providence Health Plan
Providence Health Plan - Medicaid
Providence Health Plan - Medicare Advantage
Regence BlueShield of Washington
United Healthcare HMO
United Healthcare Medicare Advantage
United HealthCare PPO
WellCare
Clinical Interests
bariatric surgery revision
da vinci robotic gastric bypass surgery
duodenal switch
endocrine surgery
endoscopic surgery
epigastric hernia
fundoplication
gastric anomaly
gastric banding
gastric bypass
gastrojejunostomy
gastroplasty
hiatal hernia repair
insertion of gastric balloon
laparoscopic band adjustments
laparoscopic gastric restrictive procedure
laparoscopic hiatal hernia repair
laparoscopic removal of gastric restrictive devices
laparoscopic revision of gastric restrictive procedure
laparoscopic sleeve gastrectomy
laparoscopy
mechanical complication of gastrostomy
nutrition
obesity
obesity surgery
overstitch procedure
overweight
parathyroid disease
postphlebitic syndrome
pyloroplasty
roux en y bypass
stomach stapling
stomal hernia
ventral hernia
vertical banded gastroplasty
virtual care
weight loss and bariatric surgery
Swedish Weight Loss Services - Issaquah
751 Northeast Blakely Drive, Suite 4560
Issaquah, WA 98029
Swedish Issaquah
751 Northeast Blakely Drive
Issaquah, WA 98029
Swedish First Hill
747 Broadway
Seattle, WA 98122
Patient Reviews
(59 Reviews)
Dr. Martin del Campo is friendly and knowledgeable. She puts you at ease with her professionalism.
After reading about all the problems that could occur with my surgery I was extremely nervous! After talking to Dr. Sara Martin Del Campo I was incredibly relieved as was my husband. She went over everything thoroughly and answered all of my questions.
Dr. Sara Del Campo is a wonderful dr and the team that works with her are all supportive and great.
Dr Martin Del Campo is an awesome provider she is very attractive and shows care for her patients. If it wasn't for her I would have changed my services elsewhere because its really hard almost impossible to get through someone in the office. I have left messages on KChart, voice-mails to the murse coordinator and nobody returns my messages or call.
The Patient Rating score is based on responses given during the CAHPS Patient Experience Survey. Comments are also gathered from the same survey and displayed in their entirety with the exception of any language that may be considered slander, libel or contain private health information, which will be removed prior to publishing the comments. Responses are measured on a 10 - point scale, with 10 being the best score. These scores are then translated to a 5 - point scale in order to display results in a 5 - star rating.