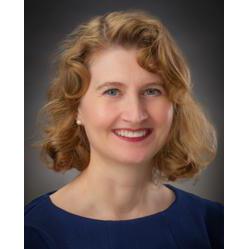 Claire L. Buchanan, M.D., FACS
Breast Surgeon
Rating 4.9
Accepting New Patients
True Family Women's Cancer Center - 6th Floor
US
About Claire L. Buchanan, M.D., FACS
Dr. Buchanan is a Seattle Met Top Doctor Award winner. She encourages her patients to become full participants in their care. Dr. Buchanan believes a team approach with the patient as an equal partner in the decision making process is essential for a thorough and thoughtful approach to treatment.
Education
Memorial Sloan Kettering Cancer Center-Breast Surgery

Fellowship

University of Chicago Division of the Biological Sciences The Pritzker School of Medicine

Medical School

St. Joseph Mercy Hospital

Residency
Board Certifications
American Board of Surgery - Pediatric Nurse Practitioner
Associations
Society of Surgical Oncology
American Society of Breast Surgeons
American Sociey of Breast Disease
Languages
Insurances Accepted
Aetna Medicare Advantage HMO
Aetna Medicare Advantage PPO
Aetna PPO
Amerigroup - Medicare Advantage
Cigna PPO
Community Health Plan of Washington (WA Apple Health)
Coordinated care (WA Apple Health)
First Health/Coventry PPO
Health Net - TriCare
Humana - ChoiceCare PPO
Humana Medicare Advantage HMO
International Community Health Services Pace Program
Kaiser Foundation
Medicare
Molina
Molina Healthcare (WA Apple Health/Healthy Options)
Multiplan PPO
Premera Medicare Advantage HMO
Providence Health Plan
Providence Health Plan - Medicaid
Providence Health Plan - Medicare Advantage
Regence BlueShield of Washington
United Healthcare HMO
United Healthcare Medicare Advantage
United HealthCare PPO
WellCare
Clinical Interests
abnormal mammogram
aspiration breast cyst
benign breast lump
breast abscess
breast atrophy
breast biopsy
breast cancer
breast cancer follow up
breast cancer genetic testing
breast cancer genetics
breast conservation
breast cyst
breast diseases
breast fine needle aspiration
breast lump
breast surgery
cancer
cancer screening
cancer surgery
carcinoid of stomach
carcinoma in situ of breast
congenital hypoplasia of breast
contusion of breast
cryoablation
cystadenoma of pancreas
cystosarcoma phyllodes
cytoreduction surgery
ductal carcinoma in situ (dcis)
dysplasia of breast
ear melanoma
er positive breast cancer
family history of breast cancer
fibrocystic breast changes
galactocele
galactorrhea
gastrin secreting tumor of pancreas
gastroesophageal junction cancer
gynecomastia
hypertrophy of breast
hypopigmented nipple lesions
hypoplasia of breast
leiomyosarcoma
liposarcoma
lobular carcinoma in situ (lcis)
lumpectomy
lymphedema
male breast cancer
mammary duct ectasia
mammary dysplasia
mammogram
mastectomy
mastodynia
mastotomy
melanoma on face
microcalcifications
mondor's disease
myxofibrosarcoma
neuroendocrine tumors
nipple discharge
nipple diseases
nipple fissure
nipple lesions
postmastectomy lymphedema syndrome
postpartum mastitis
quadrantectomy
sentinel node biopsy
surgical staging
thrombophlebitis
women's health
Patient Reviews
(64 Reviews)
Very complete, thorough and pleasant. A good experience.
Experience w/my provider has been on point w/everything I need to know about the procedure, pre-surgery, surgery, recovery and ongoing care
Excellent care provider. She had all my health records and knew all the history involving my prior breast cancer. She explained thoroughly the procedures necessary to treat the new findings from the latest biopsy. I have total confidence in this care provider.
no issues, great MD and nurse
timely response and follow up
Dr Buchanan has been wonderful to see for my breast cancer surgeries and follow ups. I'm sad my appointments with her are done. She's the best!
Dr. Buchanan is an amazing doctor who has treated me with compassion and courtesy.
She did a wonderful job of explaining a very complicated issue and answered all our questions.
Dr. Buchanan did a mastectomy 5 1/2 years ago. She was very thorough in getting me prepared for the surgery. She always courteous and kind even when I was having delirium, because of the anesthesia/ . That was something new to me so I could not have told her about it. She is always ready to review my medical history and my medications. She walks me through the steps she will need to take to correct my new cancer which is practically too small to be seen.
I feel as though I couldn't be in better hands.
Dr Buchanan is the finest, most skilled, personable, a great listener and extremely helpful in assisting with finding a specialist for me for a non breast cancer issue. she is the best
Dr. Buchanan and her RN Tien Johnson were excellent and helpful in a difficult situation. the receptionists and schedulers were all helpful.
Dr. Claire Buchanan's outstanding knowledge, judgement, and skill give me confidence in her recommendations for my treatment and care, and I feel a much-needed sense of reassurance. The nurses and other staff in her office also have been excellent.
I am very pleased with the service I received, staff was friendly and helpful and made me feel comfortable. Dr. B will continue to follow my health and I was pleased to have her as my surgeon.
The Patient Rating score is based on responses given during the CAHPS Patient Experience Survey. Comments are also gathered from the same survey and displayed in their entirety with the exception of any language that may be considered slander, libel or contain private health information, which will be removed prior to publishing the comments. Responses are measured on a 10 - point scale, with 10 being the best score. These scores are then translated to a 5 - point scale in order to display results in a 5 - star rating.