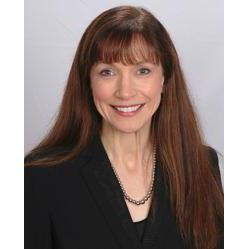 Gayle J. Debolt-Richins, ARNP
Nurse Practitioner
Rating 4.9
Accepting New Patients
Swedish Heart & Vascular - Edmonds Medical Pavilion
7320 216th Street Southwest
US
About Gayle J. Debolt-Richins, ARNP
Gayle Debolt-Richins graduated from Georgetown University receiving her ARNP. She specializes in family medicine nurse practitioner at Swedish Heart & Vascular - Edmonds Medical Pavilion.
Education
Georgetown University

Medical School, 2013
Board Certifications
American Nurses Credentialing Center - Nurse Practitioner, Family Medicine
American Nurses Credentialing Center - Nurse Practitioner/Family Medicine
Languages
Insurances Accepted
Aetna Medicare Advantage HMO
Aetna Medicare Advantage PPO
Aetna PPO
Amerigroup - Medicare Advantage
Cigna PPO
Community Health Plan of Washington (WA Apple Health)
Coordinated care (WA Apple Health)
First Health/Coventry PPO
Health Net - TriCare
Humana - ChoiceCare PPO
Humana Medicare Advantage HMO
International Community Health Services Pace Program
Kaiser Foundation
Medicare
Molina
Molina Healthcare (WA Apple Health/Healthy Options)
Multiplan PPO
Premera Medicare Advantage HMO
Providence Health Plan
Providence Health Plan - Medicaid
Providence Health Plan - Medicare Advantage
Regence BlueShield of Washington
United Healthcare HMO
United Healthcare Medicare Advantage
United HealthCare PPO
WellCare
Clinical Interests
abnormal calcium score
abnormal coronary angiography
abnormal electrocardiogram (ekg)
abnormal stress test
acute bacterial endocarditis
anomalies of the coronary artery
anomalous left coronary artery from the pulmonary artery (alcapa)
aortic stenosis
aortic valve disease
arrhythmia
atherosclerosis
atherosclerosis of the aorta
athletic heart syndrome
atrial fibrillation
atrial flutter
atrial tachycardia
atrioventricular block
atrioventricular septal defect
autoimmune pericarditis
av nodal arrhythmia
bradycardia
cardiac angina
cardiac arrest
cardiac catheterization
cardiac conduction defects
cardiac disease in pregnancy
cardiac insufficiency
cardiac risk assessment
cardiac sarcoma
cardiomegaly
cardiomyopathy
cardiospasm
chest pain
cholesterol disorders
complete atrioventricular block
conduction defects
congestive heart failure (chf)
coronary angiography
coronary artery disease
coronary artery fistula
coxsackie endocarditis
diabetic cardiomyopathy
dyspnea on exertion
elevated creatine kinase
enhanced external counterpulsation therapy eecp
familial arrhythmias
family history of heart disease
family history of sudden cardiac death
heart murmur
heart racing
holter monitor
hypertension
hypertrophic cardiomyopathy
in office cardiac echocardiogram
in office cardiac stress test
infiltrative disorders of the heart
intra aortic balloon pump
intravascular ultrasound
ischemic cardiomyopathy
laser atherectomy
left bundle branch block
left heart failure
malignant hypertension
microvascular dysfunction
mitral regurgitation
mitral valve insufficiency
myocardial infarction (mi)
myocarditis
myxoma
palpitations
papillary muscle disorders
paroxysmal supraventricular tachycardia
paroxysmal tachycardia
paroxysmal ventricular tachycardia
patent ductus arteriosus
patent foramen ovale
pericarditis
postural tachycardia syndrome
premature beats
premature ventricular contractions
preventative cardiology
prinzmetals angina
pulmonary artery stenosis
pulmonary edema
pulmonary valve disorders
pulmonary valve insufficiency
pulmonary valve stenosis
refractory angina
rheumatic mitral regurgitation
rheumatic mitral stenosis
rheumatic mitral stenosis with insufficiency
rhythm disorder
right bundle branch block
right ventricular hypertrophy
supraventricular tachycardia
syncope
tachycardia
tee
thrombosis
transesophageal echocardiography
transposition of great vessels
transthoracic echocardiogram
tricuspid regurgitation
tricuspid valve disease
valve stenosis
valvular endocarditis
vasovagal syncope
ventricular tachycardia
virtual care
wolff parkinson white syndrome
Patient Reviews
(118 Reviews)
gayle is always very friendly and professional.
The visit was a follow up on new medication and blood work. Gayle is very personable and took time for any concerns.
Gayle is phenomenal I would like for her to be my pcp
It was my first visit with this provider. It was definitely a positive experience. She was clear in explaining the cardiac issue I was having and treated me with respect.
Pleasant, informative first video conference with a healthcare provider.
Very professional a joy to work with.
This provider is professional and caring. She is concerned about my health.
EVERY THING WAS VERY GOOD.
Good experience with listening and helpful advice and understanding.
Gayle is THE BEST! So is the entire medical staff personnel we use.
she was really easy to talk to. gave me a lot of great info that I can use. highly recommend her to my friends
Gayle looks at the whole picture of my illnesses with intelligence and caring.
Gayle listened to me and explained how she felt and why I was having the problems that I was having. She took time with me and was very kind. I would recommend her to any of my family or friends. She really explained things to me and made sure I understood what she was saying.
The Patient Rating score is based on responses given during the CAHPS Patient Experience Survey. Comments are also gathered from the same survey and displayed in their entirety with the exception of any language that may be considered slander, libel or contain private health information, which will be removed prior to publishing the comments. Responses are measured on a 10 - point scale, with 10 being the best score. These scores are then translated to a 5 - point scale in order to display results in a 5 - star rating.