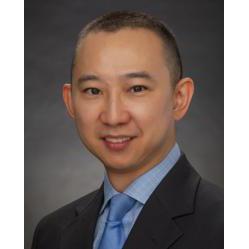 Alexander L. Pan, M.D.
Cardiologist
Rating 4.9
Accepting New Patients
Swedish Heart & Vascular - Issaquah
751 Northeast Blakely Drive
US
About Alexander L. Pan, M.D.
Dr. Pan is committed to providing excellent, contemporary & evidence-based cardiac care. He is a good listener and avoids medical jargons to make sure patients understand their cardiac problems and the most effective way of treating them.
Board Certifications
American Board of Internal Medicine
Languages
Insurances Accepted
Aetna Medicare Advantage HMO
Aetna Medicare Advantage PPO
Amerigroup Medicaid (WA Apple Health)
Community Health Plan of Washington (WA Apple Health)
First Choice PPO
Humana Medicare Advantage
Kaiser (Contract Limitations)
Medicare
Molina Healthcare (WA Apple Health/Healthy Options)
Multiplan PPO
Premera Heritage
Premera Medicare Advantage HMO
Providence Health Plan - Medicare Advantage
Regence PPO
UnitedHealthcare - AARP HMO
Clinical Interests
abnormal calcium score
abnormal ecg
abnormal stress test
acute bacterial endocarditis
advanced lipid testing
anomalous coronary artery aca
aortic diseases
aortic stenosis
aortic valve disorders
arrhythmia
atherosclerosis
atherosclerosis of the aorta
athletic heart syndrome
atrial fibrillation
atrial flutter
atrial tachycardia
atrioventricular block
atrioventricular septal defect
autoimmune pericarditis
av nodal arrhythmia
bradycardia
cardiac angina
cardiac arrest
cardiac conduction defects
cardiac ct
cardiac disease in pregnancy
cardiac genetics
cardiac insufficiency
cardiac risk assessment
cardiac sarcoma
cardiac tumor
cardio oncology
cardiomegaly
cardiomyopathy
cardiopulmonary disease
cardiospasm
chest pain
cholesterol disorders
cholesterol management
complete atrioventricular block
conduction defects
congestive heart failure
coronary artery anomaly
coronary artery calcification
coronary artery disease
coronary artery fistula
coronary calcium scoring
diabetic cardiomyopathy
dobutamine stress test
dysautonomia
dyspnea on exertion
echocardiography
elevated creatine kinase
exercise intolerance
familial arrhythmias
family history of heart disease
family history of sudden cardiac death
heart disease
heart murmur
heart racing
heart valve disease
holter monitor
hypertension
hypertrophic cardiomyopathy
in office cardiac echocardiogram
in office cardiac stress test
infiltrative disorders of the heart
ischemic cardiomyopathy
left bundle branch block
left heart failure
left ventricular dysfunction
malignant hypertension
microvascular dysfunction
mitral regurgitation
mitral valve insufficiency
mitral valve prolapse
mitral valve regurgitation
myocardial infarction
myocarditis
myxoma
nuclear cardiology test reading
orthopnea
orthostatic hypotension
palpitations
papillary muscle disorders
paroxysmal supraventricular tachycardia
paroxysmal tachycardia
paroxysmal ventricular tachycardia
patent ductus arteriosus
patent foramen ovale
pericardial effusion
pericarditis
postural tachycardia syndrome
pre excitation syndrome
premature atrial contraction
premature beats
premature ventricular contractions
preoperative evaluation
preventative cardiology
prinzmetals angina
pulmonary artery stenosis
pulmonary edema
pulmonary valve disorders
pulmonary valve insufficiency
pulmonary valve stenosis
refractory angina
rheumatic mitral regurgitation
rheumatic mitral stenosis
rheumatic mitral stenosis with insufficiency
rhythm disorder
right bundle branch block
right heart failure
right ventricular hypertrophy
secondary hypertension
spontaneous coronary artery dissection
sports related cardiovascular assessment
stress echo cardiogram
supraventricular tachycardia
syncope
tachycardia
tee
thrombosis
transesophageal echocardiography
transposition of great vessels
transthoracic echocardiogram
tricuspid regurgitation
tricuspid valve disease
valve stenosis
valvular endocarditis
valvular heart disease
variant angina
vasospastic angina
vasovagal syncope
ventricular tachycardia
wolff parkinson white syndrome
Swedish Issaquah
751 Northeast Blakely Drive
Issaquah, WA 98029
Swedish Cherry Hill Campus
500 17th Ave.
Seattle, WA 98122
Patient Reviews
(143 Reviews)
This apptmt was a follow-up to an ER visit for chest pains. Alexander listened to all my input and his follow-up is greatly appreciated.
He listened and carefully explained my problem and how to deal with it. I trust his judgement.
Rey pleasant gentleman and easy to talkwit
Dr. Pan was the ultimate professional, put my mind at ease and gave me great info to consider.
He is a good listener. Also he provided me with a summary of items discussed in our visit.
the doctor made sure I the doctor was very help so that i understood my problen. i liked him very much
Dr. Pan has been an outstanding provider of care during my AFib treatment. I could not possibly be any happier with the care and oversight that I have received from the entire team at Swedish.
Dr. Pan listens to me. He cares. Che is a good doctor. I definitely would recommend him.
Dr Pan reassured me that my symptoms were not overly concerning. His recommendations are to get a better picture of my cardiac health - so next steps will be appropriate.
I was very happy with service. he made sure I understood snd asked if I had any concerns about my health.
Dr. Pan is friendly, patient, knowledgeable and showed concern. He reviewed test results; proposed a plan of care and asked if it was acceptable to me. His office promptly contacted me about next steps.I feel very well looked after.
dr. pan is a very knowledgeable and patient doctor. he listened very closely to my comments and concerns.
I'm satisfied with my experience with all the healthcare providers.
Dr. Pan is a very caring and knowledgeable provider. He spent adequate time with me and explained in a reassuring way what he felt was going on and promptly ordered tests to aid in a diagnosis
Dr. Pan listened to me and cared about my feelings and thoughts. He explained everything well. This was my first visit with Dr. pan. I liked him and trust him. [...]
Dr. Pan is an exceptional Physician. [...]
He was very understanding and easy to talk with and eager to find the source of my problem.
I respect Dr Pan so much that I continue to come to him even though he's moved his practice 125 miles and a ferry ride away from where I live.
Dr. Pan was warm, personable, professional and extremely competent. Asked questions and listened to the answers carefully. Overall an exemplary doctor!
Dr. Pan was called in as cardiac specialist. He will now be my cardiologist for cardiac health.
Dr. Pan did a great job of answering my questions and explaining the next steps.
Only good experiences with Dr. Pan He is the most empathetic, attentive, best listening, concerned Dr. I have ever encountered. [...]
Dr Pan is very thorough and professional. I like him as a cardiologist.
The Patient Rating score is based on responses given during the CAHPS Patient Experience Survey. Comments are also gathered from the same survey and displayed in their entirety with the exception of any language that may be considered slander, libel or contain private health information, which will be removed prior to publishing the comments. Responses are measured on a 10 - point scale, with 10 being the best score. These scores are then translated to a 5 - point scale in order to display results in a 5 - star rating.