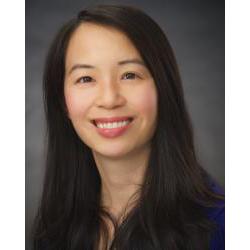 Elizabeth Y. Chan, M.D.
Cardiologist
Accepting New Patients
The Polyclinic Madison Center - Cardiology
US
About Elizabeth Y. Chan, M.D.
Dr. Chan's practice encompasses diagnostic cardiology, valvular and structural heart disease, cardiomyopathy and heart failure, and cardiovascular imaging including echocardiography and vascular ultrasound. "As a cardiologist, I have the opportunity to empower patients to improve their health through the practice of quality medicine and healthy lifestyle changes. I believe a partnership between patient and cardiologist achieves the best cardiac care.
Education
University of Medicine and Dentistry of New Jersey

Medical School, 2002

University of Washington

Fellowship, 2009

UCLA David Geffen School of Medicine

Residency, 2005
Board Certifications
American Board of Internal Medicine - Cardiovascular Disease
Associations
Fellow, American College of Cardiology
Registered physician in vascular interpretation (RPVI)
Languages
Clinical Interests
abnormal coronary angiography
abnormal electrocardiogram (ekg)
abnormal stress test
aneurysm
aortic valve replacement
arrhythmia
atherosclerosis
athletic heart syndrome
atrial fibrillation
av nodal arrhythmia
bradycardia
cardiac arrest
cardiac catheterization
cardiac ct
cardiac risk assessment
cardiac sarcoma
cardiomegaly
cardiospasm
cholesterol disorders
congenital heart disease
coronary artery disease
dyspnea on exertion
echocardiography
electron beam tomography
elevated creatine kinase
family history of sudden cardiac death
heart racing
holter monitor
hypertension
hypertrophic cardiomyopathy
in office cardiac echocardiogram
in office cardiac stress test
infiltrative disorders of the heart
intra aortic balloon pump
intravascular ultrasound
laser atherectomy
mixed connective tissue disease
myocardial infarction (mi)
myocarditis
non invasive cardiac imaging
peripheral vascular diseases
postural tachycardia syndrome
rhythm disorder
tee
thrombosis
transesophageal echocardiography
transthoracic echocardiogram