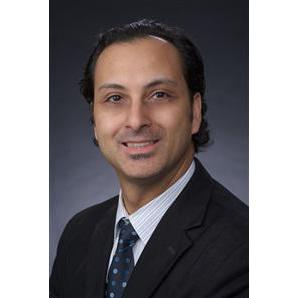 Amir L. Bastawrous, M.D., MBA
Colorectal Surgeon
Rating 4.9
Accepting New Patients
Swedish Colon & Rectal Clinic - First Hill
US
About Amir L. Bastawrous, M.D., MBA
Dr. Bastawrous is a 2019 Seattle Met Top Doctor Award winner. Philosophy of care: I believe in a multidisciplinary team approach to patient care in which the patient, health care professionals and support personnel work together for the efficient and optimal care of the patient. In this way each member maximizes their skills. In the end, the patient is better off.
Education
Colon and Rectal Surgery The Cook County Hospital/Univeristy of Illinois at Chicago

Fellowship

University of Chicago Division of the Biological Sciences The Pritzker School of Medicine

Medical School

General Surgery The University of Chicago Hospitals

Residency
Board Certifications
American Board of Colon and Rectal Surgery - Colon and Rectal Surgery
American Board of Surgery - Pediatric Nurse Practitioner
Publications
Languages
Insurances Accepted
Aetna Medicare Advantage HMO
Aetna Medicare Advantage PPO
Aetna PPO
Amerigroup - Medicare Advantage
Cigna PPO
Community Health Plan of Washington (WA Apple Health)
Coordinated care (WA Apple Health)
First Health/Coventry PPO
Health Net - TriCare
Humana - ChoiceCare PPO
Humana Medicare Advantage HMO
International Community Health Services Pace Program
Kaiser Foundation
Medicare
Molina
Molina Healthcare (WA Apple Health/Healthy Options)
Multiplan PPO
Premera Medicare Advantage HMO
Providence Health Plan
Providence Health Plan - Medicaid
Providence Health Plan - Medicare Advantage
Regence BlueShield of Washington
United Healthcare HMO
United Healthcare Medicare Advantage
United HealthCare PPO
WellCare
Clinical Interests
abdominal surgery
abdominoperineal resection
altemeier procedure
anal abscess
anal cancer
anal cerclage
anal dilation
anal dysplasia
anal fissure
anal fistula
anal fistula repair
anal incontinence surgery
anal pain
anal pap smear
anal polyp
anal spasm
anal sphincterotomy
anal stenosis
anal ulcer
anal warts
anorectal abnormalities
anorectal cancer
anorectal disease
anorectal myectomy
anoscopy
appendiceal cancer
appendiceal carcinoid
benign carcinoid of colon
benign carcinoid tumor of rectum
benign carcinoid tumor of small bowel
benign neoplasm of colon
bladder uterine fistula
bleeding hemorrhoids
blood in stool
bowel resection
cancer
cancer screening
cancer surgery
carcinoid of stomach
colectomy
colitis
colon cancer
colon stenting
colonic polyps
colonic volvulus
colonoscopy
colorectal cancer
colorectal screening
colostomy
colostomy revision
colovaginal fistula
condylomata acuminata
constipation
cryoablation
cystadenoma of pancreas
cytoreduction surgery
delorme procedure
diverticular disease
diverticulitis
diverticulosis
ear melanoma
endoscopic mucosal resection
endoscopic ultrasound
endoscopy
enterocele
enterovesical fistula
excision of external hemorrhoidal tags and papillae
familial polyposis
fecal incontinence
fissurectomy
foreign body (anus-rectum)
foreign body (colon-intestine)
gastrin secreting tumor of pancreas
gastroesophageal junction cancer
gastrointestinal (gi) cancer
gastrointestinal stromal tumors (gist)
gastroscopy
genital warts
hematochezia
hematuria
hemicolectomy
hemorrhoid surgery
hemorrhoidopexy stapling
hemorrhoids
hemorrhoids with complications
idiopathic megacolon
ileal pouch anal anastomosis surgery
ileitis
ileo colonic fistula
ileoscopy
ileostomy
incision and drainage of deep pelvirectal abscess
incision and drainage of perianal abscess
incision of anal septum
inflammatory bowel disease
intestinal obstruction
laparoscopic abdominoperineal resection of the rectum
laparoscopic anterior resection
laparoscopic cecectomy
laparoscopic colectomy
laparoscopic rectal prolapse repair
laparoscopic sigmoidectomy
laparoscopy
leiomyosarcoma
liposarcoma
low anterior resection
lynch syndrome
malignant carcinoid tumor of colon
malignant carcinoid tumor of rectum
malignant rectal neoplasm
manometry
megacolon
megarectum
melanoma on face
metastatic colon cancer
motility disorders
myxofibrosarcoma
natural orifice transluminal endoscopic surgery
neuroendocrine tumors
obstipation
ogilvie syndrome
paracolostomy hernia
parasitic diseases
parastomal hernia
partial colectomy
pelvic abscess
pelvic mass
perianal haematoma
peridiverticular abscess
personal history of colonic polyps
pilonidal disease
polypectomy
proctectomy
proctitis
proctocolectomy
proctoplasty for stenosis
proctosigmoidoscopy
prolapse colostomy
pseudopolyposis of colon
radiation proctitis
rectal abscess
rectal bleeding
rectal fistula
rectal hemorrhage
rectal pain
rectal polyp
rectal prolapse
rectocele
rectourethral fistula
rectovaginal fistula
recurrent colorectal cancer
refashioning of colostomy
removal anal seton marker
repair of anal fistula with fibrin glue
repair of paracolostomy hernia
repair of rectal prolapse
repair of rectocele
repair of rectourethral fistula
repair of rectovaginal fistula
seton placement
severe dysplasia of rectum
sigmoid volvulus
sigmoidectomy
sigmoidoscopy
solesta
sphincteroplasty
sphincterotomy
staging laparotomy
stromal tumor of intestine
subtotal colectomy
surgical staging
surgical treatment of ulcerative colitis
tenesmus
transrectal drainage of pelvic abscess
ulcerative colitis
urinary incontinence
virtual care
Patient Reviews
(88 Reviews)
DR. BASTAWROUS IS AN INCREDIBLE PHYSICIAN. HE GIVES YOU UNDIVIDED ATTENTION AND CONCERN FOR YOUR HEALTH ISSUES. IS RANKS AMONG ONE OF THE BEST DOCTORS I'VE EVER MET WITH AND I AM CAREFUL ABOUT WHO IS CHOOSE AS MY PHYSICIAN.
Dr. Bastawrous shows that he truly cares about his patient's well-being.
Dr. Bastawrous was very kind and professional with me. I have a bowel and bladder condition that could have very embarrassing. He made me feel at ease with the examination and appointment. His concern was for me only. I really appreciated his kindness.
I was very glad Dr.Bastawrous made time to talk to me in his office prior to the surgery to answer a few questions I had. He showed on a computer screen what the mesh he would use looks like, and gave me more details about the surgery.
I saw this provider at the urging of my wife who had seen him for routine colonoscopy in the past. As I not had a particularly good encounter with a previous specialist in this area in another system, I was eager to see Dr. Bawstarous. I was very impressed with his knowledge, thoroughness and compassion. Very talented provider.
Dr B is awesome. He has great bedside manner and treats patients with respect.
I liked this doctor. He had a good sense of humor.
Wonderful experience. Would recommend Dr Amir B. to my friends and family. I am still on a mend, but I believe he's done an outstanding work, and helped me a lot. I wish I saw him sooner. Very happy!
Dr. Bastawrous is one of the best doctors I have ever been to. He listens and he explains everything completely. Most importantly, he tries to take a conservative approach to treating me. Each time I have been to see him, he solves my problem be it hemorrhoids or fissures without my needing surgery.
I had a very positive experience regarding my appointment and conversations with the Dr.
I was treated with respect and I had a clear understanding of diagnosis and treatments during my appointment.
I was referred to Dr. Bastawrous for a colonoscopy in prep for my endometriosis surgery, as there was concerns about where the endo had grown in my body. I wasn't sure about seeing a male doctor, as I haven't had the best experiences, but Dr. Bastawrous was one of the most empathetic, kind, caring and gentle doctors I've ever had in my life. He went out of his way to ensure that I had a good experience as a patient and was extra careful about trying not to create any pain during the exams. I'm sensitive to people's energy and he has an incredibly kind spirit and continually reassured me during the entire process. Can't say enough good things about him, especially with such a unpleasant procedure as a colonoscopy, made the entire experience so much more worthwhile.
Dr Bastawrous was very professional during my visit and knew what the issue was immediately.
very thorough, and included many hand-outs ...
Doctor was very courteous and professional. Very experienced with my problem and knew how to proceed with care and healing. He explained fully the problem and how to fix it. I was impressed with the fact that he had a female Doctor assist in the exam for me.
Exceptioonal care and genuine concern for my health and safety.
Dr. Bastawrous is one of the best doctors I have ever seen. He listens to my concerns and has a gentle and confident manner. Previously, he has been successful in healing my hemorroids and fissures.
A follow up call the day after the visit would have been nice as I had an in-office procedure.
excellent visit. Got what we wanted.
The Patient Rating score is based on responses given during the CAHPS Patient Experience Survey. Comments are also gathered from the same survey and displayed in their entirety with the exception of any language that may be considered slander, libel or contain private health information, which will be removed prior to publishing the comments. Responses are measured on a 10 - point scale, with 10 being the best score. These scores are then translated to a 5 - point scale in order to display results in a 5 - star rating.