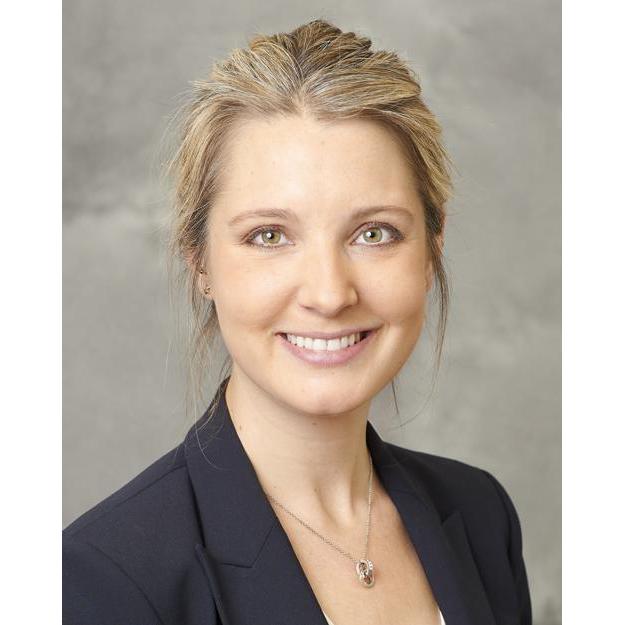 Elizabeth M. Grace, M.D.
Cornea & Refractive Surgeon
Rating 4.9
Accepting New Patients
Pacific Medical Centers Specialty Care - Canyon Park
1909 214th Street Southeast
US
About Elizabeth M. Grace, M.D.
I treat each patient like a family member by offering compassionate, personalized and professional eye care.
Education
University of Illinois

Residency

University of California, San Francisco

Fellowship

University of Iowa

Medical School
Board Certifications
American Board of Ophthalmology - Ophthalmology
Languages
Insurances Accepted
Aetna Medicare Advantage HMO
Aetna Medicare Advantage PPO
Aetna PPO
Choice /Humana PPO
Cigna PPO
Community Health Plan of Washington - Medicare Advantage
Community Health Plan of Washington (WA Apple Health)
Coordinated care (WA Apple Health)
Coventry/First Health PPO
First Choice PPO
Humana Medicare Advantage
International Community Health Services Pace Program
Kaiser Foundation
Molina (WA Apple Health)
Multiplan PPO
Premera Medicare Advantage HMO
Premera PPO
Providence Health Plan
Providence Health Plan - Medicare Advantage
Regence BlueShield of Washington
TriCare
United Healthcare HMO
United Healthcare Medicare Advantage
United HealthCare PPO
WellCare
Clinical Interests
accommodating lens implant
cataract removal
complex cataract surgery
corneal surgery
glaucoma procedures
multifocal lens implant
no stitch cataract surgery
premium intraocular lens implant
pterygium
toric intraocular lens implant
Pacific Medical Centers Specialty Care - First Hill
1101 Madison Street, Suite 301
Seattle, WA 98104
Pacific Medical Centers Specialty Care - Renton
601 South Carr Road, Suite 100
Renton, WA 98055
Patient Reviews
(247 Reviews)
I had a great experience with Dr Elizabeth Grace.
Got good, careful eye exam. She answered my questions and gave clear explanations. It just takes way to long to get an appt
Dr. Elizabeth Grace is outstanding ophthalmologist. Very concise and easy t understand answers. I have no reservations in recommending her. Getting an appointments with Dr. Grace may take a couple months, but she's well worth the wait.
Everyone was awesome I'm thrilled to add them to my health team.
Very happy that Dr. Grace did the procedure on my left eye. First time in 3 years I can see clearly from my left eye.
Dr Grace and assistants provided excellent service.
Was apprehensive about cataract surgery. However after my visit with D. Grace I feel much better about the procedure and my confidence in her.
She was very thorough and explained everything
I am VERY THANKFUL to have Dr. Grace as my ophthalmologist.
Dr. Grace was very professional and answered all my questions and more!
dr Grace is fantastic. I felt like I was in very good hands in her care and really appreciate her calm confidence and attention to detail. I immediately referred a family member to her as soon as I left my own appointment. thank you for taking such good care of me! your MA was great too!
I received excellent care from dr Grace
dr grace did a fantastic job! i would refer her to anyone who needs cornea work done. she was wonderful.
very good care was given to me by this provider
Excellent communication and information.
Dr. Grace is wonderful..I can't say enough about her care for me.. My eye sight is now 20/20 what could be better.. Thank you Dr. Grace.
Every visit is always a pleasant experience.
Dr.Grace and her team are fabulous----professional, competent, caring and friendly.
Dr Grace was very thorough and took care of the issue on my eye lid immediately without having to return
she's an excellent Doctor
I am pleased with the service I got from care provider.
Dr. Grace gave me an option to do before considering surgery, and it's already working!! I trusted her and look forward to my follow up visit.
Always caring about my concerns and questions
I receive consistent and high quality care from Dr. Grace and her staff. Thank you.
she is a good, friendly doctor.
very thorough and gave excellent advice about my condition and any necessary follow up
Dr Grace was very reasuring related to the procedure she performed, answered all my questions and was confident that the procedure would clear up the sight issue that occurred. At this writing my vision has improved and I am satisfied with the results. Thank you Dr Grace!
my vision is significantly improved
very attentive and made good recommendations
Every thing was excellent.
Her assistant was exceptional as well!
great care and always thorough answering questions
Dr. Grace is such a great doctor. I feel like I am in very capable hands when I see her. She is so professional and personable. The Best!
Dr. Grace - blond angel with a blue laser. I can see clearly now.
highly knowledgeable and plainly explains the situation and options
All Very Good With This Provider
Dr. Grace was very good -- communicated clearly, treated me with respect, and answered my questions easily and fully.
I am so thankful for Dr. Grace! She is very professional, knowledgeable, and communicates very well about what to do and any other medical advice! I also enjoy Dr. Grace because she is friendly and makes you feel important!
This was one of the most comprehensive examination/evaluation that I've had on this issue.
My provider has been exceptional!
kind and knowledgeable in her field.
My experience with Dr. Grace was consist with my past experience; it was consistently excellent from start to finish.
Service was excellent, courteous & very professional.
I am very thankful to have my medical care at Pacific Medical Center and to have Dr. Grace as my Ophthalmologist.
Dr. Grace was very kind and explained all about the procedure I am about to have. And made me feel that I have made the right decision to have this done.
Dr. Grace was very thorough in her exam of my eye. I was very comfortable with her performing a procedure on my eyelid and explaining to me the entire process.
Good communication with the doctor: She is a good listener, she explains things well, and she is never condescending when answering my questions.
Very pleased with Dr. Grace.
The Patient Rating score is based on responses given during the CAHPS Patient Experience Survey. Comments are also gathered from the same survey and displayed in their entirety with the exception of any language that may be considered slander, libel or contain private health information, which will be removed prior to publishing the comments. Responses are measured on a 10 - point scale, with 10 being the best score. These scores are then translated to a 5 - point scale in order to display results in a 5 - star rating.