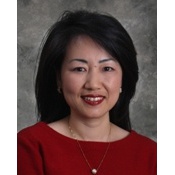 Anna Soohyung Kim
Ophthalmologist
Accepting New Patients
Anna Soohyung Kim, M.D.
7320 216th Street Southwest
US
About Anna Soohyung Kim
Dr. Kim is a comprehensive eye M.D., who specializes in eye and vision care. Eye M.D.s are medical doctors who are specially trained to provide the full spectrum of eye care, from prescribing glasses and contact lenses to complex and delicate eye surgery.
Clinical Interests
abnormalities of the eyes
absence of eye
accommodation
acute inflammation of orbit
agenesis of eye
alternating hyperphoria
aniridia
aniseikonia
anisocoria
anisometropia
biopsy of eye muscle
blepharoplasty
blurred vision
botox injection
buphthalmos
cataract
chloroquine retinopathy
chorioretinal coloboma
ciliary body degeneration
color blindness
contact and allergic dermatitis of the eyelid
contact lens induced corneal edema
contact lens infections
contact lenses
contusion of eye
cyst of eyelid
dacryoadenitis
diabetic eye exam
diplopia
ectopia lentis
endophthalmitis
enophthalmos
enucleation
esotropia
examination of eyes
exophthalmos
eye infections
eye pain
eye strain
eyelid bump
eyelid diseases
eyelid repair
farsightedness
flashing lights
floaters
foreign body (eye)
giant cell arteritis
glaucoma
glaucoma suspects
growth on eye
herpes simplex with ophthalmic complication
hiv eye conditions
hypertelorism
idiopathic orbital inflammatory disease
inflammation of the eyelid
iridoschisis
iris atrophy
laceration of eye
lasik
legal blindness
lisch nodule
lupus eye conditions
macular degeneration
macular diseases
melanoma of eye
microphthalmos
miosis
myopia
night blindness
ocular motility disorders
ocular oncology
ocular tumor
open wound of eye
ophthalmic disorders
ophthalmic trauma
optic nerve disease
orbit cancer
orbital cyst
orbital floor fracture
orbitotomy
papilledema
parasitic eyelid infestation
partial sight
penetrating eye injury
presbyopia
proptosis
pseudophakia
refractive amblyopia
refractive surgery
replacement of contact lens
scotoma
sensitivity to light
sports related eye injury
strabismus
stye
sudden vision loss
thyrotoxic exophthalmos
transient monocular vision loss
traumatic enucleation
vision loss
visual discomfort
visual disturbance
visual field defects
visual field testing
visual impairment
Swedish Cherry Hill Campus
500 17th Ave.
Seattle, WA 98122
Swedish First Hill
747 Broadway
Seattle, WA 98122
Swedish Edmonds
21601 76th Avenue West
Edmonds, WA 98026