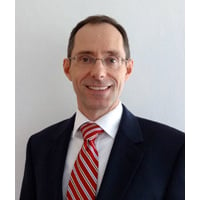 Michael R. Baze, D.O., Ph.D.
Dermatologist
Rating 4.7
Accepting New Patients
Swedish Specialty Care - Bellevue
1200 112th Avenue Northeast
US
About Michael R. Baze, D.O., Ph.D.
As a dermatologist, I strive to partner with my patients to effectively identify and address their medical, surgical or cosmetic dermatologic concerns and needs. My goal is to provide each patient with the most up-to-date personalized evidence-based care possible. The health of our skin is at the mercy of our genetic composition and environmental factors. Through good skin care and preventative measures we can enhance skin health, potentially reducing the need for medical intervention. With the same high level of care that I would provide for my friends or family, I remain fully committed to helping my patients achieve optimal health of their skin, hair and nails.
Education
Lewis-Gale Medical Center

Internship

Virginia Polytechnic Institute and State University/Virginia College of Osteopathic Medicine

Medical School

Broward Health Medical Center

Residency
Board Certifications
American Osteopathic Board of Dermatology - Dermatology
Languages
Insurances Accepted
Aetna Medicare Advantage HMO
Aetna Medicare Advantage PPO
Aetna PPO
Amerigroup - Medicare Advantage
Cigna PPO
Community Health Plan of Washington (WA Apple Health)
Coordinated care (WA Apple Health)
First Health/Coventry PPO
Health Net - TriCare
Humana - ChoiceCare PPO
Humana Medicare Advantage HMO
International Community Health Services Pace Program
Kaiser Foundation
Medicare
Molina
Molina Healthcare (WA Apple Health/Healthy Options)
Multiplan PPO
Premera Medicare Advantage HMO
Providence Health Plan
Providence Health Plan - Medicaid
Providence Health Plan - Medicare Advantage
Regence BlueShield of Washington
United Healthcare HMO
United Healthcare Medicare Advantage
United HealthCare PPO
WellCare
Clinical Interests
abnormalities of the skin
abrasion
acanthosis nigricans
acne
acne scar
acquired lipodystrophy
actinic cheilitis
actinic keratosis (ak)
acute generalized exanthematous pustulosis (agep)
ainhum
albinism
allergic contact dermatitis
allergic urticaria
allergic vasculitis
alopecia
alopecia areata
anal warts
angioma
angiosarcoma
angular cheilitis
anhidrosis
aphthous ulcers
atrophie blanche
atypical mole
basal cell carcinoma
bedbugs
benign neoplasm of skin
benign neoplasm of skin of lip
biopsy of external ear
biopsy of eyelid
biopsy of lip
biopsy of nail
birthmark
blau syndrome
blister
blistering disorder
brittle nails
bruising
bullous disease
burns
cafe au lait spots
calcinosis cutis
candidiasis
carbuncle
cellulite
cellulitis
cellulitis of the buttock
cellulitis of the neck
cellulitis of trunk
chemodenervation eccrine glands of axilla
cherry angioma
cold sore
condylomata acuminata
congenital dermal melanocytosis
contact and allergic dermatitis of the eyelid
contact dermatitis
corns
cosmetic botox
cradle cap
cryotherapy for skin lesions
cutaneous amyloidosis
cutaneous horn
cutaneous larva migrans
cutaneous lymphoma
cutaneous vasculitis
cyst
dermabrasion
dermatitis
dermatitis herpetiformis
dermatofibrosarcoma
dermatofibrosarcoma protuberans
dermatographism
dermatomycoses
dermatomyositis
dermatophytosis
destruction of benign skin lesions
destruction of premalignant skin lesions
drug reaction
dry scalp
dry skin
dyschromia
dyshidrosis
dyskeratosis congenita
dyskeratosis follicularis
dyspigmentation of eyelid
dysplastic nevus
ear melanoma
eczema
eczematous dermatitis of eyelid
edema of eyelid
electrolysis
epidermoid cysts
epidermolysis bullosa
erythema
erythema migrans
erythema multiforme
erythema nodosum
erythematosquamous dermatosis
erythroderma
erythromelalgia
excessive sweating
excision of skin lesions
eyelid cancer
facial veins
first degree burns
folliculitis
freckles
furrowed tongue
furuncle
generalized hyperhidrosis
genital herpes, female
genital herpes, male
genital warts
geographic tongue
glomangioma
glomus tumor
glossitis
graft versus host disease
granuloma annulare
granuloma inguinale
growth on head
growth on neck
hair diseases
hair transplant
hairy tongue
hand dermatitis
head and neck melanoma
head cyst
head lump
head papilloma
hemangiomas
herpes
herpes zoster
herpetic whitlow
hidradenitis suppurativa
hirsutism
hyperhidrosis
hyperkeratosis
hyperpigmentation of eyelids
hypertrichosis
hypertrichosis of the eyelid
hypopigmented nipple lesions
hypotrichosis of eyelid
ichthyosis
iga vasculitis
impetigo
incision drainage abscess
inclusion cyst
inflammation of the eyelid
ingrown hair
insect bites and stings
intertrigo
isotretinoin
itching
itchy ear
keloid
keratin cyst
keratoacanthoma
keratoderma
keratosis
keratosis pilaris
kerion
lentigo
leukocytoclastic vasculitis
leukoplakia
lice
lichen nitidus
lichen planus
lichen sclerosis
lichen sclerosus of the penis
lichen simplex
linear atrophy
linear iga bullous disease
lip disease
lipomas
liquid nitrogen
livedo reticularis
livedoid vasculopathy
liver spots
localized scleroderma
lymphangioma
malassezia furfur
malignant melanoma
malignant melanoma of eyelid
malignant neoplasm of lip
malignant neoplasm of skin appendages
mastocytosis
melanoma
melanoma on face
melanoma on hand
melasma
merkel cell carcinoma
milia
miliaria
miliaria rubra
mole examination
mole removal
molluscum contagiosum
mongolian spot
mucinosis
mucklewells syndrome
mycosis fungoides
nail disease
neck papilloma
necrobiosis lipoidica
nephrogenic systemic fibrosis
neurofibromatosis
nevus
ocular dermatitis
ocular eczema
ocular rosacea
onychia
onychomycosis
panniculitis
papa syndrome
papules
parapsoriasis
parasitic eyelid infestation
paronychia
patch tests
pemphigoid
pemphigus
perioral dermatitis
pernio
petechiae
photodamage
photosensitivity
pickers nodule
pigmented hairy epidermal nevus
pigmented lesions
pilar cyst
pimples
pityriasis
plantar wart
poison ivy
poison oak
porphyria
port wine
pre cancers of the skin
pressure ulcer
prurigo
pruritus
pseudofolliculitis barbae
psoriasis
pubic lice
purpura
pustule
pyoderma gangrenosum
pyoderma skin infection
pyogenic granuloma
ridged nails
rosacea
salmon patches
scab
scabies
scaly skin
sebaceous hyperplasia
seborrheic dermatitis
seborrheic keratosis
sebum
second degree sunburn
sensitive skin
sezary syndrome
skin biopsy
skin bullae
skin cancer
skin chemosurgery
skin examination
skin spots
skin tag
skin ulcer
sneddon wilkinson
soft tissue radionecrosis
solar dermatitis
squamous carcinoma in situ
squamous cell carcinoma of skin of lip
squamous cell carcinoma of the skin
staphylococcus infections
stasis dermatitis
stevens johnson syndrome
strawberry mark
striae
subacute cutaneous lupus
subcutaneous lipomas
sun damage
sunburn
sunspots
sweating problem
sweet syndrome
tattoo removal
telangiectasia
telogen effluvium
tetracycline prescribing
tinea blanca
tinea capitis
tinea corporis
tinea cruris
tinea infection
tinea manus
tinea nigra
tinea pedis
tinea versicolor
tongue pain
tongue sores
trachonychia
trichilemmal cyst
tuberous sclerosis
urticaria
variation in hair color
vascular lesions
vasculitis
viral exanthem
virtual care
vitiligo
warts
wrinkles
xanthoma
xerosis
Swedish First Hill
747 Broadway
Seattle, WA 98122
Swedish Center for Comprehensive Care - Dermatology
515 Minor Avenue, Suite 210
Seattle, WA 98104
Swedish Cherry Hill Campus
500 17th Ave.
Seattle, WA 98122
Patient Reviews
(175 Reviews)
Dr baze got me right in, got the biopsy, quite possibly saved my life. hes an amazing doctor
Dr. Baze seems to be very committed to a long-term approach to improving my symptoms. As such, he understands how the overall healthcare systems works in terms of interacting with insurance, pharmacy, etc., to achieve beneficial sustainable results.
Very good presence! I enjoy being Dr. Baze's patient- a kind and knowledgeable person
Dr. Baez takes careful time with me. He is thorough in his examination of my skin and I feel confident in his review and advice.
please excuse my broken english, first, doctor Micheal was really very nice and explained about my concerns, overall he is best for dermatology
I have seen Dr. Baze previously and both times have been very satisfied. Care and knowledge provided by him and his staff was very good.
I am always impressed with Dr. Baze. He not only listens to me, but he hears me. He is always thorough, kind, understanding & professional. I'd wish he was a primary care doctor! Dr. Baze is surely an asset to the Swedish organization.
Very happy with Dr. Baze.
Dr. Baze is the best and he always takes good care of me.
Dr Baze and his team are very polite and professional. He answered all my questions and concerns.
Good explanation of diagnosis
Dr Baze my Derm doctor is at the top of his field for finding pre skin cancer treatment! Super doctor!!!
everything was very clean, organized and orderly. I was treated kindly and in a way that made me feel comfortable and instilled trust that I was going to be treated fairly and accurately
Dr. Baze was present and compassionate about the condition I am suffering with in a caring human way, not just as a medical provider. Much appreciated.
I had a wonderful experience during my first appointment with Dr. Baze, and would definitely continue seeing him for all my skin & dermatology concerns. thanks!
All was good with this visit.
I was confused on how to get to the office building and was late Dr. Baze saw me anyway.....!!!!!
Very good experience. Thank you.
Dr. Micheal Baze is a very good doctor.
First visit with this provider. waiting to receive biopsy results. Dr Basecwas very thorough.
Doctor Baze was very good doctor and treated me, like his only patient.
Dr Baze was knowledgeable and friendly. He took his time explaining his findings and coming up with an approach to take care of my problems.
He was very respectful and made me feel comfortable that he understood my needs.
I have total confidence in his knowledge, care and competence. He is nice too!
I recommended this provider to my wife who started seeing Dr. Baze. She is also very happy with his services.
Excellent doctor in all ways
Dr. Baze seemed highly knowledgeable
The provider was just outstanding and very professional very pleased
Other than a recent flu shot, this appointment with Dr. Baze was my first since the beginning of the pandemic. I felt that the doctor and his staff did a good job is following protocols to make things as safe as possible.
Dr Baze was very considerate of my comfort and might have been a bit over cautious of my modesty. But he did a great job taking my feelings into account.
Dr. Baze and his team are the absolute best. I have seen more than a dozen Dermatologists in my life, they all pale in comparison. The office team is always eager to help, knowledgeable, patient and kind. Dr. Baze listens and cares. Two rare qualities. Anyone with skin issues is wasting their time with any other practice, in my opinion!
Overall, it was a good experience.
Very professional yet personable
all good things to say about the Swedish team
Dr. Baze is a good listener and did a great job of explaining all the different treatment options.
I had to wait for quite some time (over 30 minutes) past my scheduled appointment time. It did not bother me though but I just wanted to provide the feedback as I'm sure it may have been an issue for most.
Dr Baze is really skilled, gentle, calm.
The receptionists were extremely friendly and helpful. Dr. Baze was very friendly, explained everything he was doing very well, listened to my questions and concerns, and gave me straightforward answers
Very attentive and kind. Excellent bedside manner.
Just keep on being the best dr. ever. I really like how he communicates he makes sure everything is so we can understand he listen go out of his way to check what ever I ask of him to do follow ups double checks on me - Thank for everything. [...]
Dr. Baze listened, treated, and preformed a through skin check for me. [...] He then explained how I should treat the spots as they heal. He was very nice, he listened to me and he and his assistant were very professional.
The Patient Rating score is based on responses given during the CAHPS Patient Experience Survey. Comments are also gathered from the same survey and displayed in their entirety with the exception of any language that may be considered slander, libel or contain private health information, which will be removed prior to publishing the comments. Responses are measured on a 10 - point scale, with 10 being the best score. These scores are then translated to a 5 - point scale in order to display results in a 5 - star rating.