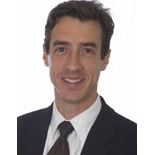 Adam H. Zivin, M.D.
Medical Director, Swedish Comprehensive AFIB Network (SCAN)
Rating 4.7
Accepting New Patients
Swedish Heart & Vascular - Cherry Hill Arrhythmia and Device Clinic
US
About Adam H. Zivin, M.D.
Dr. Zivin is a board-certified cardiac electrophysiologist who specializes in managing cardiac arrhythmias, implantable cardiac defibillators and pacemakers, catheter ablation, and antiarrhythmic therapy. He is a Fellow of the American College of Cardiology and Heart Rhythm Society.
Education
University of Michigan, MI

Fellowship

University of Minnesota, MN

Residency

Oregon Health & Science University School of Medicine

Medical School
Languages
Insurances Accepted
Aetna Medicare Advantage HMO
Aetna Medicare Advantage PPO
Aetna PPO
Amerigroup - Medicare Advantage
Choice /Humana PPO
Cigna PPO
Community Health Plan of Washington (WA Apple Health)
Coordinated care (WA Apple Health)
Coventry/First Health PPO
Health Net - TriCare
Humana Medicare Advantage
International Community Health Services Pace Program
Kaiser Foundation
Medicare
Molina
Molina Healthcare (WA Apple Health/Healthy Options)
Multiplan PPO
Premera Medicare Advantage HMO
Providence Health Plan
Providence Health Plan - Medicaid
Providence Health Plan - Medicare Advantage
Regence BlueShield of Washington
United Healthcare HMO
United Healthcare Medicare Advantage
United HealthCare PPO
WellCare
Clinical Interests
ablation for ventricular tachycardia
abnormal coronary angiography
abnormal electrocardiogram (ekg)
anomalous atrioventricular excitation
arrhythmia
athletic heart syndrome
atrial fibrillation
atrial fibrillation ablation
atrial fibrillation cryoablation
atrial fibrillation radiofrequency ablation
atrial flutter
atrial tachycardia
atrioventricular block
av nodal arrhythmia
bradycardia
brugada syndrome
cardiac ablation
cardiac arrest
cardiac channelopathies
cardiac conduction defects
cardiac mapping
cardiac sarcoma
cardiomegaly
cardiospasm
cardioversion
complete atrioventricular block
conduction defects
congenital heart block
coronary artery disease
elevated creatine kinase
familial arrhythmias
family history of sudden cardiac death
heart racing
holter monitor
hypertrophic cardiomyopathy
implantable defibrillator
in office cardiac echocardiogram
in office cardiac stress test
infiltrative disorders of the heart
intra aortic balloon pump
intracardiac catheter ablation
intravascular ultrasound
laser atherectomy
left atrial appendage occlusion
left bundle branch block
long qt syndrome
loop recorder
lown ganong levine syndrome
pacemaker
palpitations
paroxysmal supraventricular tachycardia
paroxysmal tachycardia
paroxysmal ventricular tachycardia
polymorphic ventricular tachycardia
postural tachycardia syndrome
premature beats
premature ventricular contractions
radiofrequency rhizotomy
rhythm disorder
right bundle branch block
short qt syndrome
sinoatrial node dysfunction
sinus node dysfunction
supraventricular tachycardia
syncope
tachycardia
tee
thrombosis
transesophageal echocardiography
transthoracic echocardiogram
trifascicular block
vasovagal syncope
ventricular arrhythmia
ventricular fibrillation
ventricular tachycardia
virtual care
watchman device implantation
wolff parkinson white syndrome
Patient Reviews
(152 Reviews)
very professional, no long waits, understanding.
I have been a patient of Dr. Zivin's since 2004--always excellent care!
I feel very confident in dr Zivin
I appreciated how much he knew about my condition before the appointment. He gave good explanations
This annual visit gives me peace of mind that my heart is working efficiently and the medication is doing its job. I appreciate the efficiency of the ekg tech and that this team comes to Sequim (a two hour drive one way) for these short visits.
Dr. Zivin was professional and had done the research about my previous health concern that I was seeing him for. He listened to my concerns and is working with me on the solution.
Great Doctor glad to have him
Dr. Zivin is a wonderful provider. I appreciate how calm and understanding he has been throughout the years. I appreciate his honest and fact based opinion. He is truly the best.
Dr. Zivin was able to optimize the time for himself, his staff, & me. This was most efficient for all & very appreciated
Doctor Ziven listens very carefully to what you have to say. He thinks about the situation and gives his thoughts. I have seen him twice. Both times I was very impressed.
love the staff. the Dr is excellent and I recommend him. all at the office is excellent n friendly
Answered a lot of questions I had about general cardiac health
I have been a patient of Dr. Zivin's since 2004 and have always been very pleased with his care; no bad experiences!
Dr. Zivin is the best doctor I have ever had.
Dr. Zivin is an outstanding listener and quickly understands any reference. He never misses a beat, which is a good quality in an Electrophysiologist.
I am entirely satisfied with this provider.
Answered my questions, took time to make sure I understood my options.
Excellent knowledge and professional care
Adam is a wonderful human being and I love his wry sense of humor.
I feel so fortunate to have Dr. Zivin helping me with my cardiac problem. He is so calm and reassuring. Very kind.
Dr Ziven has been excellent since my first encounter and through many procedures
The Patient Rating score is based on responses given during the CAHPS Patient Experience Survey. Comments are also gathered from the same survey and displayed in their entirety with the exception of any language that may be considered slander, libel or contain private health information, which will be removed prior to publishing the comments. Responses are measured on a 10 - point scale, with 10 being the best score. These scores are then translated to a 5 - point scale in order to display results in a 5 - star rating.