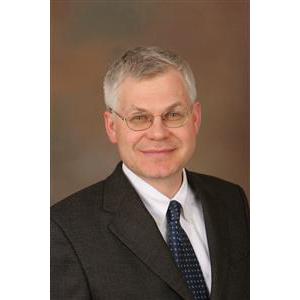 Matthew D. Davies, M.D., Ph.D.
Endocrinologist
Rating 4.9
Accepting New Patients
Swedish Endocrinology - First Hill
US
About Matthew D. Davies, M.D., Ph.D.
Dr. Davies is a 2019 Seattle Met Top Doctor Award winner. Every patient has a story leading to their need for medical care. My role is to interpret that story into an explanation of cause and effect and to help the patient understand how to improve their health.
Education
Oregon Health & Science University

Fellowship, 1999

University of Illinois College of Medicine

Medical School, 1994

Oregon Health & Science University

Residency, 1997
Board Certifications
American Board of Internal Medicine - Hematology
Languages
Insurances Accepted
Aetna Medicare Advantage HMO
Aetna Medicare Advantage PPO
Aetna PPO
Amerigroup - Medicare Advantage
Choice /Humana PPO
Cigna PPO
Community Health Plan of Washington (WA Apple Health)
Coordinated care (WA Apple Health)
Coventry/First Health PPO
Health Net - TriCare
Humana Medicare Advantage
International Community Health Services Pace Program
Kaiser Foundation
Medicare
Molina
Molina Healthcare (WA Apple Health/Healthy Options)
Multiplan PPO
Premera Medicare Advantage HMO
Providence Health Plan
Providence Health Plan - Medicaid
Providence Health Plan - Medicare Advantage
Regence BlueShield of Washington
United Healthcare HMO
United Healthcare Medicare Advantage
United HealthCare PPO
WellCare
Clinical Interests
abnormal glucose metabolism
addison's disease
adrenal disorders
adrenal hyperplasia
adrenal mass non malignant
adrenal neoplasm
adrenogenital syndrome
androgen excess
androgen insensitivity
bartter syndrome
calcium metabolism
carcinoid syndrome
cholesterol disorders
congenital adrenal hyperplasia
congenital hypothyroidism
conn syndrome
cushing syndrome
diabetes insipidus
diabetes mellitus
diabetic coma
diabetic ketoacidosis
diabetic nephropathy
diabetic neuropathy
diabetic polyneuropathies
ectopic hyperparathyroidism
elevated acth
elevated growth hormone
endocrine complications of cancer therapy
endocrine complications of transplant
familial hyperparathyroidism
galactorrhea
gastroparesis
gigantism
glucagon
glucagonoma
glucocorticoid deficiency
glycogen storage disease
goiter
growth hormone abnormalities
growth hormone deficiency
gynecomastia
hurthle cell cancer
hyperaldosteronism
hypercalcemia
hyperglycemia
hyperparathyroidism
hyperprolactinemia
hyperthyroidism
hypocalcemia
hypoglycemia
hypogonadism
hypoparathyroidism
hypopituitarism
hypothalamic pituitary disorder
hypothyroidism
insulin pump
insulin resistance
insulinoma
islet cell hyperplasia
islet cell tumor
juvenile diabetes
klinefelter syndrome
low t3
low t4
maternal thyroid disorders
mccune albright syndrome
metabolic abnormalities
metabolic bone diseases
metabolic syndrome
multiple endocrine neoplasia
myxedema
nodular goiter
non toxic goiter
osteopenia
osteoporosis
ovarian dysfunction
panhypopituitarism
parathyroid adenoma
parathyroid cancer
parathyroid disease
parathyroid mass
pheochromocytoma
pineal gland dysfunction
pituitary disorders
pituitary tumor
prediabetes
premature adrenarche
prolactinoma
pseudohermaphroditism
pseudohypoparathyroidism
short stature
testosterone deficiency
thyroid cancer
thyroid cyst
thyroid disorder
thyroid function blood panel
thyroid nodule
thyroiditis
thyrotoxic exophthalmos
thyrotoxicosis
toxic nodular goiter
type 1 diabetes
type 2 diabetes
vitamin d deficiency
vitamin deficiency
Swedish Cherry Hill Campus
500 17th Ave.
Seattle, WA 98122
Swedish First Hill
747 Broadway
Seattle, WA 98122
Patient Reviews
(226 Reviews)
Virtual visit was handled very well.
Dr Davies is a superb listener. He is well versed with easy to understand & follow directions. I consider myself most fortunate to be his patient.
Dr. Davies is the most amazing person as a human and Dr. he cares and listening to you on everything.
Dr. Davies is right on topof things....
Dr. Davies continues to deliver excellent medical service.
I really appreciate how Dr. Davies respects that I choose to also work with a naturopath in addition to him.
Dr.Davies was very helpful. He provided a viable alternative to the dosage of medication I have been taking which hopefully will rectify fluctuations in blood readings that I have been experiencing.
It was a virtual visit with Dr. Davies and went very well.
This was a virtual visit, I had very little contact with staff other than by phone. Dr Davies is a top notch provider.
dr. Matthew I would say he is a good doctor .
Dr Davies is the best, actually and virtually.
Dr. Davies is refreshingly honest when asked a question about health matters.
excellent he's kind and caring and smart and down to earth practical makes perfect sense and has a sense of humour I like
I have recommended Dr. Davies to three friends who were having thyroid issues. He is a great doctor. I feel very lucky he is my doctor.
Dr. Davies is always professional, polite, friendly and knowledgeable about the care plan. He listens carefully and responds as carefully to any questions there are.
Dr Davies was empathetic and explained his reasoning behind my taking a statin - he made it clear to me why he thinks it is so important, and I appreciated his candor.
very direct into the point very informed on the topic and willing to answer questions. Also willing to say what he doesn't know and then find the answer. very impressive information resource.
Dr. Davies is very thorough and knowledgeable, and he explains things clearly. He is a really caring, helpful doctor.
I am so glad I followed through and made an appointment with this doctor. I feel like I one the lottery. He is so professional, very knowledgable, caring and took the time to know me. He was the most thorough doctor I have ever been to. I feel so fortunate that he will take me as a patient. He is a doctor that is very dedicated to his work and to his patients. I could not be happier and feel so lucky to have him for my doctor.
Dr. Davies is a caring physician, he addresses my problems and works to resolve my issues as soon as it is safe to do so. He treats my thyroid and considers the other problems I am experiencing. Thanks to his care I am doing very well.
Dr. Matthew Davies is a very thorough, conscientious, skilled and knowledgeable in his specialties. My regular MD's failed to regulate my thyroid properly and Dr. Davis took care of that problem right away. My thyroid now stays in a normal range. I thank him with all my heart for his care.
Dr. Davies is effective and efficient. I trust his experience and his guidance. The receptionist that arranged the virtual appointment must have had a very difficult day as her tone and manner while on the phone call shocked me. My husband also overheard her comments. My assumption is that stress may have been at an all time high with her. I also received great support with a billing administrator in resolving a claim issue. Excellent service there by the way.
Always attentive, meticulous.
always succinct and a pleasure to talk with
my husband and I have seen Dr Davies for years. he is a great doctor.
Dr. Davies is always prompt. He listens carefully and answers my questions. Lab orders are always ready. I feel confident in the care I receive from this provider.
excellent provider and assistantno one seemed to be at appt deskassistant helpful
Dr. Davies is the best provider on my health care team. I can always count on him to listen, ask careful questions, and include me in the decisions about my care.
Dr. Matthew Davies is awesome and understand[ing], amazing and the best Dr. I ever had. Thank you for my Dr. God bless you always.
I have had nothing but excellent care from Dr. Davies and staff.
Dr Davies is the best endocrinologist I have ever seen. That is why I keep coming back.
All services were very good. Dr Davies is kind, patient, and very experienced, I appreciate his level of expertise and kind manner.
due to covid 19, the yearly routine care was done by phone. Dr Davies is extremely knowledgeable , professional. Great doc. could not have lab tests done.The medications refilled, my ,questioned were answered, and hopefully will follow up next year.
very knowledgeable, efficient and responsive to special requests.
Very knowledgeable. Concerned. Funny and easy to be with.
The Patient Rating score is based on responses given during the CAHPS Patient Experience Survey. Comments are also gathered from the same survey and displayed in their entirety with the exception of any language that may be considered slander, libel or contain private health information, which will be removed prior to publishing the comments. Responses are measured on a 10 - point scale, with 10 being the best score. These scores are then translated to a 5 - point scale in order to display results in a 5 - star rating.