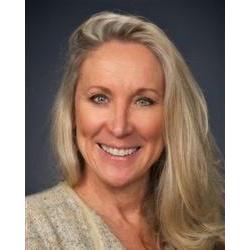 Frances E. Broyles, M.D.
Endocrinologist, System Medical Director Diabetes, Endocrinology, and Nutrition
Rating 4.9
Swedish Endocrinology - First Hill
US
About Frances E. Broyles, M.D.
Dr. Fran Broyles (She/Her/Hers) is the Medical Director of Diabetes/Endocrinology and Nutrition at Swedish, and a 2019 Seattle Met Top Doctor Award winner. She has a broad interest in Endocrinology. She has been instrumental in the development of the Swedish Diabetes program, including Diabetes education, the utilization of state of the art Diabetes technology tools, community outreach, as well as direct patient care in both the outpatient and inpatient settings. She has collaborated with Swedish Bariatric and Weight loss services to develop a closely integrated program with the goal of preventing Diabetes and treating patients with Diabetes and excess body weight. She is passionate about the prevention of Diabetes in all age groups. In addition, she sees all endocrinology patients, including pituitary, osteoporosis, serving on a national Osteoporosis board for 5 years, PCOS, thyroid, parathyroid, lipids, and adrenal issues. She enjoys teaching and has been involved with both community lecture series as well as physician education. She considers her approach to patient care as a collaborative one, with patient and physician being a team.
Education
University of Washington School of Medicine

Fellowship, 1992

University of Florida College of Medicine

Medical School, 1984

Albany Medical College

Internship, 1985

Presbyterian Hospital of Dallas

Residency, 1989
Board Certifications
American Board of Internal Medicine - Internal Medicine
American Board of Internal Medicine - Hematology
Associations
American Diabetes Association
ADA Washington Chapter - Board Member
Endocrine Society
Publications
Languages
Insurances Accepted
Aetna Medicare Advantage HMO
Aetna Medicare Advantage PPO
Aetna PPO
Amerigroup - Medicare Advantage
Cigna PPO
Community Health Plan of Washington (WA Apple Health)
Coordinated care (WA Apple Health)
First Health/Coventry PPO
Health Net - TriCare
Humana - ChoiceCare PPO
Humana Medicare Advantage HMO
International Community Health Services Pace Program
Kaiser Foundation
Medicare
Molina
Molina Healthcare (WA Apple Health/Healthy Options)
Multiplan PPO
Premera Medicare Advantage HMO
Providence Health Plan
Providence Health Plan - Medicaid
Providence Health Plan - Medicare Advantage
Regence BlueShield of Washington
United Healthcare HMO
United Healthcare Medicare Advantage
United HealthCare PPO
WellCare
Clinical Interests
abdominal cramps
abdominal pain
abnormal bowel movement
abnormal glucose metabolism
abnormal stool
abrasion
acne
actinic cheilitis
acute arthritis
acute back pain
addison's disease
adrenal adenoma
adrenal disorders
adrenal hyperplasia
adrenal mass non malignant
adrenal neoplasm
adrenogenital syndrome
aging
alcohol dependency
allergic conjunctivitis
allergic contact dermatitis
allergic reaction
allergic rhinitis
allergic wheezing
allergies
altered bowel habits
anal itching
anal pain
androgen excess
androgen insensitivity
anemia
angular cheilitis
animal bite
ankle injury
ankle instability
anorexia
anxiety
aphthous ulcers
arm pain
arm weakness
arthralgia
asthma
b12 deficiency anemia
back injury
back muscle injury
back muscle pain
back pain
bedbugs
bereavement
bilateral knee pain
birthmark
bleeding hemorrhoids
blister
blood in stool
blurred vision
breast lump
bright red blood per rectum
bronchitis
bruising
burns
calcium metabolism
cancer prevention
cancer screening
carcinoid syndrome
cardiovascular disease
cellulitis
cerumen removal
chest pain
chlamydia
choking sensation
cholesterol disorders
cholesterol management
chronic abdominal pain
chronic cough
chronic diarrhea
chronic disease management
chronic fatigue syndrome (cfs)
chronic migraines
chronic obstructive pulmonary disease
chronic pain
claudication
cold intolerance
cold sore
college health
common cold
concussion
concussion testing
confusion
congenital adrenal hyperplasia
congenital hypothyroidism
conjunctivitis
conn syndrome
constant nausea
constipation
contact dermatitis
coping skills
cough
cushing syndrome
cystitis
daytime sleepiness
decrease in appetite
decreased libido
dehydration
dementia
depressed mood
dermatophytosis
diabetes counseling
diabetes education
diabetes insipidus
diabetes management
diabetes mellitus
diabetes therapy
diabetic coma
diabetic ketoacidosis
diabetic nephropathy
diabetic neuropathy
diabetic polyneuropathies
diarrhea
diet and exercise
diet and nutrition
disability evaluation
disorder of balance
distractible
diverticulitis
dizziness
drug reaction
dry nose
dry scalp
dry sinus
dry skin
dyshidrosis
dyspepsia
dysphagia
dysphoria
dyspnea on exertion
dysuria
ear discharge
ear drainage
ear exam
ear infections
ear pressure
earache
ectopic hyperparathyroidism
eczema
elbow pain
elbow sprain
elevated acth
elevated growth hormone
emphysema
employee health
endocrine complications of cancer therapy
endocrine complications of transplant
endocrine disorders
enlarged prostate
environmental allergies
epicondylitis
epigastric pain
epistaxis
erectile disorder
eructation
erythema
eye infections
eye pain
eye strain
face swelling
facial nerve palsy and paresis
facial pain
facial tingling
falls
familial hyperparathyroidism
family history of cancer
family history of heart disease
fasciculations
fatigue
fecal incontinence
fever
fever with chills
finger pain
first degree burns
flatulence
floaters
flu shot vaccination
folliculitis
food poisoning
foot injury
foot pain
frailty
frequency of urination
frequent urinary tract infections
galactorrhea
gastric ulcer
gastroenteritis
gastroesophageal reflux disease
gastroparesis
genital herpes, female
genital herpes, male
genital warts
geriatrics
gigantism
glucagon
glucagonoma
glucocorticoid deficiency
gluten sensitivity
goiter
gout
grief
groin mass
groin pain
growth hormone abnormalities
growth hormone deficiency
gynecomastia
hand injury
hand pain
hashimoto thyroiditis
head congestion
head lump
headache
health maintenance
hearing loss
heart disease
heart murmur
heart racing
heat intolerance
heel pain
hematochezia
hematuria
hemoptysis
hemorrhoids
hepatitis a vaccination
hepatitis b vaccination
hernia
herpes
herpes zoster
herpetic whitlow
hip pain
hirsutism
hoarseness
human papilloma virus (hpv) vaccination
hyperaldosteronism
hypercalcemia
hyperglycemia
hyperparathyroidism
hyperprolactinemia
hypertension
hyperthyroidism
hypocalcemia
hypoglycemia
hypogonadism
hypoparathyroidism
hypopituitarism
hypothalamic pituitary disorder
hypothyroidism
impacted cerumen
impetigo
infectious mononucleosis
influenza
ingrown hair
ingrown nail
insect allergy
insulin pump
insulin resistance
insulinoma
intention tremor
interstitial cystitis
intertrigo
iron deficiency anemia
islet cell hyperplasia
islet cell tumor
itchy ear
jaundice
joint stiffness
joint swelling
joint warmth
juvenile diabetes
keloid
keratin cyst
keratitis
keratosis pilaris
klinefelter syndrome
knee click
knee injury
knee pain
labyrinthitis
lactose intolerance
laryngitis
lateral epicondylitis
leg numbness
leg pain
leg weakness
lethargy
lgbtq+ health
lice
lifestyle modification
lipomas
low t3
low t4
lower back pain
lump in throat
lyme disease
lymphadenopathy
maternal thyroid disorders
measles vaccination
medial epicondylitis
memory disorders
meningitis vaccination
mens health
menstrual migraines
metabolic abnormalities
migraine
mmr vaccine
mood symptoms
motion sickness
mouth bleeding
mouth pain
mouth ulcer
multiple endocrine neoplasia
muscle cramps
muscle strain
muscle weakness
musculoskeletal pain
myalgia
myxedema
nail disease
nasal congestion
nasal obstruction
nausea
neck muscle injury
neck pain
neck sprain
nipple discharge
nodular goiter
noisy breathing
non toxic goiter
norovirus
nose pain
numbness
nutrition and health
nutritional counseling
obesity
odynophagia
optic migraines
orthopnea
orthostatic hypotension
osteoarthritis
osteopenia
osteoporosis
otalgia
otitis
ovarian dysfunction
overweight
palpitations
panhypopituitarism
panic reaction
parathyroid adenoma
parathyroid cancer
parathyroid disease
parathyroid mass
paresthesia
paronychia
patellofemoral syndrome
penile bleeding
penile discharge
performance anxiety
persistent cough
pharyngitis
pheochromocytoma
pituitary disorders
plantar fasciitis
pleurisy
pleuritic pain
pneumonia
pneumonia vaccination
poison ivy
poison oak
polypharmacy
positional vertigo
post nasal drip
prediabetes
preventive medicine
problems with smell and taste
prolactinoma
prostate cancer screening
prostate examination
prostate specific antigen blood test
pruritus
pulmonary infections
pyelonephritis
radioiodine therapy
rash
rectal bleeding
rectal pain
restless legs syndrome
rhinitis
rosacea
scab
scabies
scaly skin
sciatica
scratchy voice
scrotal pain
seasonal allergies
seborrheic dermatitis
secondary hyperaldosteronism
sensitive skin
severe asthma
sexually transmitted disease (std)
shingles vaccination
short stature
shortness of breath (sob)
shoulder pain
shoulder sprain
shoulder strain
sinus pain
sinus pressure
sinusitis
skin abscess
skin cancer screening
skin tag removal
sleep disorders
slowing of urinary stream
smoker cough
snoring
sore throat
spider bite
splinter removal
sports related concussion testing
sprain
sputum production
stomach cancer
stomach cramps
stomach pain
straining on urination
strep throat
stress incontinence
stridor
stye
substance addiction
suicidal ideation
sunburn
suture removal
swallowing problem
syncope
tachycardia
tension headache
testicular pain
testosterone deficiency
throat tightness
thumb dislocation
thyroid cancer
thyroid cyst
thyroid disorder
thyroid function blood panel
thyroid nodule
thyroiditis
thyrotoxic exophthalmos
thyrotoxicosis
tick borne infections
tinea corporis
tinea pedis
tingling
tinnitus
tobacco use cessation
tongue pain
tongue swelling
toxic nodular goiter
tracheobronchitis
transgender care
transgender hormone replacement therapy
travel medicine
traveler's diarrhea
tremor
tuberculosis (tb) test
twitching
type 1 diabetes
type 2 diabetes
unsteady gait
upper back pain
upper respiratory infection
urethral discharge
urge incontinence
urinary hesitation
urinary retention
urinary tract infection
urinary urgency
urticaria
vaccinations
varicella
varicella vaccination
vasovagal syncope
vertigo
viral conjunctivitis
virtual care
visual discomfort
visual disturbance
vitamin d deficiency
vitamin deficiency
voice problems
vomiting
warts
weakness
weight control
weight loss
weight problem
wellness
wheezing
wrist pain
wrist sprain
Swedish Edmonds
21601 76th Avenue West
Edmonds, WA 98026
Swedish First Hill
747 Broadway
Seattle, WA 98122
Patient Reviews
(121 Reviews)
Outstanding, caring doctor.
Dr. Broyles is kind and patient with me and always talks about the latest in research which I really appreciate.
During this visit, I had an unexpected tachycardia event. Dr Broyles thoroughly evaluated symptoms, developed a plan & checked in with me via phone & mychart. She, as per usual, provided exceptional care. I am thankful to have her as my provider.
This visit was remote. All went well.
Dr. Broyles is a supurb doctor. She gives me 110 percent in the most pleasant and professional manner. Not only do I think so but I have a few doctors who think she is one of the best.
Dr. Broyles is an exceptional physician. She is very accurate in her care. She is compassionate and caring. She listens carefully and makes sure I understand. Since that visit she has made sure I had accurate insulin information to deal with Covid and has supported me completely to make sure I recovered from Covid.
Dr Broyles is a wonderful provider and I'm thankful for her care.
Dr Broyles is extremely personable and always listens to your concerns. I value her desire to go the extra mile for her patients.
I have recommended Dr. Broyles many times. I will continue to do so!
As long as Dr. Broyles continues practicing medicine at Swedish I will continue be her patient. She is the best endocrinologist.
My first virtual appointment and it could not have gone better!
I am extremely grateful to have Dr. Broyles as my endocrinologist. She has all the qualities of a great physician: intelligence, knowledge, compassion, articulate, perceptive, friendly and accessible personality. Her nurse assistant is very warm, welcoming, competent and thorough.
Dr. Broyles is the best, most attentive, caring, thoughtful provider I have ever interacted with. She does a fantastic job of not only looking at the symptoms issue you may be having, but as part of the initial intake, asks questions about health, family health and history and ties it all together looking at every possible differential diagnosis. She does a great job of being present and is so down to earth and extremely knowledgeable. She is the gold standard as to what GREAT looks like and what other clinicians so aim towards.
Dr. Broyles went out of her way to help me with a medical issue that was not being carefully attended to by my PCP (who is not a Swedish provider) and has referred me to excellent care as well as started performing tests that will help in determining what is going on with my body. I am so incredibly grateful for her care! There are very few doctors today like Dr. Francis Broyles and I feel incredibly blessed to have her on my care team.
Dr. Broyles is one of your very best. In fact, of all the providers I see, she has the best approach with patients combined with great technical knowledge,
This was my first remote appointment and it went well and I enjoyed the visit.
It was refreshing to see Dr. Boyles and feel like I have some resolution around how to treat my chronic conditions. I had previously given up on trying to figure out a better treatment protocol but they were so thorough, spent a lot of time understanding my symptoms, and talked through options. Genuinely appreciated having such thoughtful care.
dr. Broyles is an excellent provider, thorough, attentive, extremely knowledgeable and very personable.
Fran is amazing! great with a thorough explanation and game plan for the future care. I know I'm in the best hands with her and she's worth the wait!
Fran is a superior physician and I feel blessed to have her overseeing my condition.
Dr. Broyles is a wonderful physician: she listens, she makes appropriate suggestions, she is up-to-date on aspects of my care, she is easy to understand, she's a good human being!
The Patient Rating score is based on responses given during the CAHPS Patient Experience Survey. Comments are also gathered from the same survey and displayed in their entirety with the exception of any language that may be considered slander, libel or contain private health information, which will be removed prior to publishing the comments. Responses are measured on a 10 - point scale, with 10 being the best score. These scores are then translated to a 5 - point scale in order to display results in a 5 - star rating.