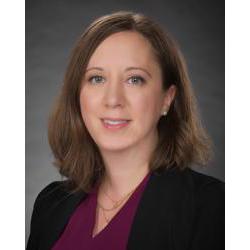 Jessica Allison Brzana
Endocrinologist; Neuro-Endocrinology Service Lead
Rating 4.9
Accepting New Patients
Swedish Endocrinology - Issaquah
751 Northeast Blakely Drive
US
About Jessica Allison Brzana
Dr. Brzana believes that good communication and strong collaboration with her patients and colleagues are essential in providing quality medical care.
Education
New York Medical College

Medical School, 2006

Oregon Health & Science University

Fellowship, 2013

Oregon Health & Science University

Residency, 2009
Board Certifications
American Board of Internal Medicine - Internal Medicine
American Board of Internal Medicine - Endocrinology Diabetes and Metabolism
Associations
Member of Pituitary Society
Endocrine Society
and AACE
Languages
Insurances Accepted
Aetna Medicare Advantage HMO
Aetna Medicare Advantage PPO
Aetna PPO
Amerigroup - Medicare Advantage
Choice /Humana PPO
Cigna PPO
Community Health Plan of Washington (WA Apple Health)
Coordinated care (WA Apple Health)
Coventry/First Health PPO
Health Net - TriCare
Humana Medicare Advantage
International Community Health Services Pace Program
Kaiser Foundation
Medicare
Molina
Molina Healthcare (WA Apple Health/Healthy Options)
Multiplan PPO
Premera Medicare Advantage HMO
Providence Health Plan
Providence Health Plan - Medicaid
Providence Health Plan - Medicare Advantage
Regence BlueShield of Washington
United Healthcare HMO
United Healthcare Medicare Advantage
United HealthCare PPO
WellCare
Clinical Interests
adrenal disorders
endocrine disorders
hypopituitarism
hypothalamic pituitary disorder
pituitary disorders
virtual care
Swedish Pituitary Clinic
1600 East Jefferson Street, Suite 205
Seattle, WA 98122
Swedish Issaquah
751 Northeast Blakely Drive
Issaquah, WA 98029
Patient Reviews
(148 Reviews)
Dr is pleasant, knowledgeable, and easy to understand. Would recommend highly.
will keep her as my Dr. for as long as possible
Good: She has been a good listener Her prescriptions worked for me we meet at a regular cadence
this doctor is very helpful she listens to what you have to say and she talks to you so you understand what she is saying.
Dr Brazanna is great! She has helped me so much with lowering my A1c!
Dr. Brzana is the best provider I have ever seen and that includes the providers with whom I worked with for 15 years. My mother-in-law has a complex healthcare profile and this was her first visit. Dr. Brzana was compassionate, thorough, and highly knowledgeable. She spent time going through all the medications and history. She even helped to coordinate care with another specialist on a related medical issue. [...] The doctor didn't delegate that to me, her nurse or MA. I was on the verge of crying watching how she practiced. You are a very lucky organization to have her and all providers should go to a university where she teaches how to treat a patient.
VERY good listener. Really like that I am being heard.
The doctor was very thorough in her time with me. There was a test that was not in my file from another clinic outside of Swedish. She had her staff call to learn the results of the test while I was in her office. She did not prescribe any treatment until she had the results. I believe she was extremely thorough in during exam and visit.
Dr Brzana is wonderful. I messaged my medical issues through My Chart & got immediate response from nurses & Dr. Brzana. I feel like they provide exceptional care.
She is a wonderful physician, and I'm so pleased to be her patient. She's very helpful and explains choices and prescribed medications very carefully and has an excellent way of treating patients. I always feel she's very knowledgeable and very caring too.
Dr. Brzana is always concerned, helpful and considerate. She is an absolute pleasure to discuss my health concerns with because she listens and provides excellent feedback.
When we meet Dr Brzana is always knowledgeable about my current tests and is a great listener.
Dr. Brzana is very thorough and responsive to my questions. She listens and asks the right questions. She is also emphatic with her caring "bedside" manner.
very thankful provider listened in the care of my husband.
Dr Brzana has done more for my condition than I expected. She is an excellent Dr and a very nice person. She is easy to understand and covers everything that is needed to be.
Dr Brzana has been great to work with. Often endocrinologists can seem like they are rushing from appointment to appointment and she always takes the time to listen and is very thorough in going through the data and making sure i have adequate supplies of my prescriptions and even referrals to other doctors as needed
Dr. Brzana was very professional, compassionate and efficient. She listens to what you have to say and is extremely knowledgeable. I would recommend her to anyone.
after we left the office we saw Dr Brzana in the hall in another part of the hospital. She recognized us in our masks and said she would be mailing me information to my home. I appreciated I was still on her mind even though timehad past between the doctors visit and meeting her in the hallway.
was a wonderful experience
SHE WAS UNDERSTANDING OF MY MEDICAL PROBLEMS.
The Patient Rating score is based on responses given during the CAHPS Patient Experience Survey. Comments are also gathered from the same survey and displayed in their entirety with the exception of any language that may be considered slander, libel or contain private health information, which will be removed prior to publishing the comments. Responses are measured on a 10 - point scale, with 10 being the best score. These scores are then translated to a 5 - point scale in order to display results in a 5 - star rating.