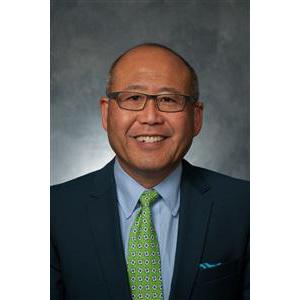 Kalle Kang, M.D.
Gastroenterologist
Accepting New Patients
Washington Gastroenterology
1135 116th Avenue Northeast
US
About Kalle Kang, M.D.
Dr. Kang graduated from New York University School of Medicine receiving his Medical Doctorate. He specializes in gastroenterology and is a practicing physician at Overlake Internal Medicine Associates as well as Swedish Issaquah.
Education
New York University School of Medicine

Medical School

University of Michigan Hospitals and Health Centers

Residency

University of Michigan Hospitals and Health Centers

Fellowship
Board Certifications
American Board of Internal Medicine - Gastroenterology
American Board of Internal Medicine - Internal Medicine
Languages
Clinical Interests
abdominal pain
abnormal amylase blood test
abnormal bowel movement
abnormal liver function blood test
abnormal stool
achalasia
acute pancreatitis
allergic colitis
allergic esophagitis
allergic gastroenteritis
altered bowel habits
anal fissure
anal fistula
anal pain
anal polyp
anal spasm
anal stenosis
anal ulcer
anorectal disease
anorexia
appetite loss
autoimmune enteropathy
barrett's esophagus
biliary atresia
biliary cirrhosis
biologic therapy for gastrointestinal (gi) diseases
bleeding hemorrhoids
blood in stool
bright red blood per rectum
celiac disease
choking sensation
cholangitis
cholecystitis
cholelithiasis
cholestasis
chronic diarrhea
chronic pancreatitis
cirrhosis
clostridium difficile
colic
colitis
colonic polyps
colonoscopy
constipation
crigler najjar syndrome
cyclic vomiting syndrome
cystic fibrosis related gastro intestinal complications
diarrhea
diverticular disease
diverticulitis
diverticulosis
duodenal ulcer
duodenitis
dysphagia
end stage liver disease
endoscopy
eosinophilic esophagitis
eructation
esophageal disorder
esophageal mass
esophageal ulcer
esophageal varices
esophagitis
fatty liver
fecal impaction
fecal incontinence
feeding problems
flatulence
gallbladder disease
gallbladder polyp
gastric anomaly
gastric ulcer
gastritis
gastroesophageal reflux disease
gastrointestinal bleeding
gastroparesis
giardiasis
gluten sensitivity
graft versus host disease
helicobacter pylori
helminthiasis
hematemesis
hematochezia
hemorrhoids
hemorrhoids with complications
hepatorenal syndrome
hiatal hernia
hirschsprung's disease
hydrops of gallbladder
hyperamylasemia
idiopathic megacolon
ileitis
ileoscopy
inflammatory bowel disease
intestinal atresia
intestinal obstruction
intractable vomiting
intussusception
irritable bowel syndrome
lactose intolerance
liver biopsy
liver disease
lynch syndrome
malabsorption
malignant neoplasm of liver
malnutrition
meckel diverticulum
megacolon
megarectum
melena
nausea
obstipation
odynophagia
pancreatic insufficiency
pancreatitis
peptic ulcer
peritonitis
polyposis syndrome
polyps
portal hypertensive gastropathy
primary biliary cirrhosis
proctosigmoidoscopy
rectal bleeding
rectal fistula
rectal hemorrhage
rectal pain
rectal polyp
regional enteritis
right lower quadrant pain
right upper quadrant pain
short bowel syndrome
small bowel disease
stomach cancer
stomach cramps
stomach pain
swallowing problem
tenesmus
ulcerative colitis
vomiting
whipple's disease
Swedish Issaquah
751 Northeast Blakely Drive
Issaquah, WA 98029
Washington Gastroenterology
1301 4th Avenue Northwest, Unit 303
Issaquah, WA 98027