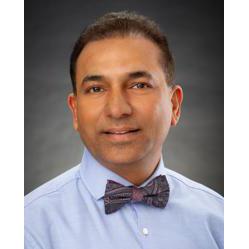 Pankaj Rajvanshi, M.D.
Rating 4.5
Accepting New Patients
Swedish Gastroenterology - First Hill
US
About Pankaj Rajvanshi, M.D.
Dr. Rajvanshi is an experienced physician who is an expert in managing all aspects of gastrointestinal and liver disease. He believes in providing holistic care with an attitude of compassion. He is interested in further advancing the field of Obesity Medicine and Fatty Liver Disease using innovative endoscopic approaches.
Insurances Accepted
Aetna Medicare Advantage HMO
Aetna Medicare Advantage PPO
Aetna PPO
Amerigroup - Medicare Advantage
Choice /Humana PPO
Cigna PPO
Community Health Plan of Washington (WA Apple Health)
Coordinated care (WA Apple Health)
Coventry/First Health PPO
Health Net - TriCare
Humana Medicare Advantage
International Community Health Services Pace Program
Kaiser Foundation
Medicare
Molina
Molina Healthcare (WA Apple Health/Healthy Options)
Multiplan PPO
Premera Medicare Advantage HMO
Providence Health Plan
Providence Health Plan - Medicaid
Providence Health Plan - Medicare Advantage
Regence BlueShield of Washington
United Healthcare HMO
United Healthcare Medicare Advantage
United HealthCare PPO
WellCare
Clinical Interests
abdominal pain
abnormal amylase blood test
abnormal bowel movement
abnormal liver function blood test
abnormal stool
achalasia
acholic stools
acute pancreatitis
alagille syndrome
alcoholic cirrhosis
alcoholic encephalopathy
alcoholic hepatitis
alpha 1 antitrypsin deficiency
altered bowel habits
anal fissure
anal fistula
anal pain
anal polyp
anal spasm
anal stenosis
anal ulcer
anorectal disease
anorexia
appetite loss
ascites
autoimmune enteropathy
autoimmune hepatitis
barrett's esophagus
biliary atresia
biliary cirrhosis
biologic therapy for gastrointestinal (gi) diseases
bleeding hemorrhoids
blood in stool
bright red blood per rectum
budd chiari syndrome
celiac disease
choking sensation
cholangiocarcinoma
cholangitis
cholecystitis
cholelithiasis
cholestasis
chronic diarrhea
chronic pancreatitis
cirrhosis
clostridium difficile
colitis
colonic polyps
colonoscopy
congenital cystic liver
congenital hepatic fibrosis
constipation
crigler najjar syndrome
cyclic vomiting syndrome
cystic fibrosis related gastro intestinal complications
diarrhea
diverticular disease
diverticulitis
diverticulosis
duodenal ulcer
duodenitis
dysphagia
end stage liver disease
endoscopy
eosinophilic esophagitis
esophageal disorder
esophageal mass
esophageal ulcer
esophageal varices
esophagitis
fatty liver
fecal impaction
fecal incontinence
feeding problems
fibrocystic liver
flatulence
gallbladder disease
gallbladder polyp
gastric anomaly
gastric ulcer
gastritis
gastroesophageal reflux disease
gastrointestinal bleeding
gastroparesis
glycogen storage disease
graft versus host disease
helicobacter pylori
hematemesis
hematochezia
hemochromatosis
hemorrhoids
hemorrhoids with complications
hepatic encephalopathy
hepatic hydrothorax
hepatitis
hepatitis b
hepatitis c
hepatitis d
hepatoblastoma
hepatorenal syndrome
hiatal hernia
hydrops of gallbladder
hyperamylasemia
hyperbilirubinemia
hyperoxaluria
icterus
idiopathic megacolon
ileitis
ileoscopy
inflammatory bowel disease
interferon therapy
intestinal atresia
intestinal obstruction
intractable vomiting
irritable bowel syndrome
jaundice
lactose intolerance
liver biopsy
liver disease
liver failure
liver hemangioma
liver mass
lynch syndrome
malabsorption
malignant neoplasm of liver
malnutrition
meckel diverticulum
megacolon
megarectum
melena
metabolic abnormalities
nausea
obstipation
odynophagia
pancreatic insufficiency
pancreatitis
peptic ulcer
peritonitis
polyposis syndrome
polyps
portal hypertension
portal hypertensive gastropathy
portal pyemia
portal vein thrombosis
primary biliary cirrhosis
proctosigmoidoscopy
pseudocyst
rectal bleeding
rectal fistula
rectal hemorrhage
rectal pain
rectal polyp
regional enteritis
right lower quadrant pain
right upper quadrant pain
sclerosing cholangitis
short bowel syndrome
small bowel disease
stomach cancer
stomach cramps
stomach pain
swallowing problem
tenesmus
tyrosinemia
ulcerative colitis
vomiting
whipple's disease
wilson's disease
Swedish Gastroenterology - Redmond
18100 Northeast Union Hill Road
Redmond, WA 98052
Swedish Organ Transplant and Liver Center
1124 Columbia Street, Suite 600
Seattle, WA 98104
Patient Reviews
(47 Reviews)
First visit with Dr. Ravjanshi. Found him very easy to talk with & he knew about my history. Left feeling reassured that my continuing care for liver is in good hands.
Provider did good job thank you
wonderful doctor, very comforted knowing I'm in good hands
Professional, caring, very comfortable to talk with, excellent repore.
I trust him to be the best gastrointestinal specialist
it's was a good experience for me to know my condition was in
The Patient Rating score is based on responses given during the CAHPS Patient Experience Survey. Comments are also gathered from the same survey and displayed in their entirety with the exception of any language that may be considered slander, libel or contain private health information, which will be removed prior to publishing the comments. Responses are measured on a 10 - point scale, with 10 being the best score. These scores are then translated to a 5 - point scale in order to display results in a 5 - star rating.