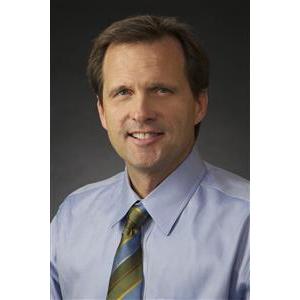 John J. Brandabur, M.D.
Gastroenterologist, Medical Director, Co-Chair, Swedish Digestive Health Institute, Executive Medical Director, Providence St. Joseph Health Digestive Health Institute
Rating 4.9
Accepting New Patients
Swedish Gastroenterology - First Hill
US
About John J. Brandabur, M.D.
Dr. John J. Brandabur most recently received the 2021 Gastroenterology Top Doc designation and has received the Seattle Top Doc award for multiple consecutive years. Dr. Brandabur, is a Gastroenterology specialist in Seattle, Washington. He attended and graduated from University of Cincinnati College of Medicine and has over 34 years of diverse experience, especially in Gastroenterology. Dr. Brandabur is affiliated with many hospitals including Swedish Edmonds Hospital, Swedish Issaquah, Swedish Medical Center First Hill, and Swedish Medical Center Cherry Hill.
Education
Virginia Mason Medical Center, Seattle, Washington

Residency

University of Cincinnati College of Medicine

Medical School
Board Certifications
American Board of Internal Medicine - Internal Medicine
American Board of Internal Medicine - Gastroenterology
Publications
Languages
Insurances Accepted
Aetna Medicare Advantage HMO
Aetna Medicare Advantage PPO
Aetna PPO
Amerigroup - Medicare Advantage
Choice /Humana PPO
Cigna PPO
Community Health Plan of Washington (WA Apple Health)
Coordinated care (WA Apple Health)
Coventry/First Health PPO
Health Net - TriCare
Humana Medicare Advantage
International Community Health Services Pace Program
Kaiser Foundation
Medicare
Molina
Molina Healthcare (WA Apple Health/Healthy Options)
Multiplan PPO
Premera Medicare Advantage HMO
Providence Health Plan
Providence Health Plan - Medicaid
Providence Health Plan - Medicare Advantage
Regence BlueShield of Washington
United Healthcare HMO
United Healthcare Medicare Advantage
United HealthCare PPO
WellCare
Clinical Interests
abdominal pain
abnormal amylase blood test
abnormal bowel movement
abnormal liver function blood test
abnormal stool
achalasia
acute pancreatitis
allergic colitis
allergic esophagitis
allergic gastroenteritis
altered bowel habits
anal fissure
anal fistula
anal pain
anal polyp
anal spasm
anal stenosis
anal ulcer
anorectal cancer
anorectal disease
anorexia
anoscopy
appetite loss
autoimmune enteropathy
barrett's esophagus
barrx
bile duct stone
biliary duct fistula
biliary dyskinesia
biliary tract disease
biologic therapy for gastrointestinal (gi) diseases
bleeding hemorrhoids
blood in stool
bright red blood per rectum
capsule endoscopy
celiac disease
celiac plexus nerve block
choking sensation
cholangiocarcinoma
cholangioscopy
cholangitis
cholecystitis
cholelithiasis
cholesterolosis of gallbladder
chronic diarrhea
chronic pancreatitis
clostridium difficile
colic
colitis
colon cancer
colon stenting
colonic polyps
colonoscopy
colorectal screening
constipation
cyclic vomiting syndrome
cystadenoma of pancreas
cystic fibrosis related gastro intestinal complications
diarrhea
dilation of sphincter of oddi
diverticular disease
diverticulitis
diverticulosis
double balloon enteroscopy
duodenal ulcer
duodenitis
dysphagia
endoscopic dilation of ampulla and biliary duct
endoscopic insertion of stent into bile duct
endoscopic mucosal resection
endoscopic removal of stone from biliary tract
endoscopic retrograde cholangiopancreatography
endoscopic ultrasound
endoscopy
enteral stenting
eosinophilic esophagitis
esophageal disorder
esophageal mass
esophageal stent
esophageal ulcer
esophageal varices
esophagitis
feeding problems
feeding tube management
feeding tube placement
flatulence
foreign body (esophagus)
gallbladder disease
gallbladder fistula
gallbladder obstruction
gallbladder polyp
gastric anomaly
gastric ulcer
gastrin secreting tumor of pancreas
gastritis
gastroesophageal reflux disease
gastrointestinal (gi) cancer
gastrointestinal bleeding
gi stent placement
gluten sensitivity
graft versus host disease
helicobacter pylori
helminthiasis
hematemesis
hematochezia
hemorrhoids
hemorrhoids with complications
hiatal hernia
hirschsprung's disease
hydrops of gallbladder
hyperamylasemia
idiopathic megacolon
ileitis
ileoscopy
inflammatory bowel disease
intestinal atresia
intestinal obstruction
intussusception
irritable bowel syndrome
islet cell transplant
lactose intolerance
liver biopsy
lynch syndrome
malabsorption
malignant neoplasm of esophagus
malignant rectal neoplasm
malnutrition
meckel diverticulum
megacolon
megarectum
melena
nausea
needle biopsy of pancreas
odynophagia
pancreas cancer
pancreas disease
pancreas head cancer
pancreas tail cancer
pancreatic cyst
pancreatic fistula
pancreatic insufficiency
pancreatic mass
pancreatic pseudocyst
pancreatic pseudocyst drainage
pancreatic steatorrhoea
pancreatic surgery
pancreatitis
pancreatoscopy
peptic ulcer
peptic ulcer surgery
percutaneous aspiration of gallbladder
peritoneoscopy
peroral endoscopic myotomy
polypectomy
polyposis syndrome
polyps
porcelain gallbladder
postcholecystectomy syndrome (pcs)
proctosigmoidoscopy
rectal bleeding
rectal fistula
rectal hemorrhage
rectal pain
rectal polyp
regional enteritis
right lower quadrant pain
right upper quadrant pain
sclerosing cholangitis
short bowel syndrome
small bowel disease
spasm of the sphincter of oddi
spiral enteroscopy
spyglass cholangiopancreatoscopy
stomach cancer
stomach cramps
stomach pain
stricture sphincter of oddi
swallowing problem
tenesmus
ulcerative colitis
virtual care
whipple's disease
Patient Reviews
(59 Reviews)
I appreciate that he thoroughly looked through my chart before my visit and allowed me time to talk and ask questions. He is very familiar with my condition and will take good care of me.
Dr. Brandabur is very knowledgeable and understanding of what I am feeling and going through. He makes choices in my care that are the best for me.
This doctor and his staff make me feel that I am in good hands for my care. Dr. Brandabur has saved my life in the past.. And continues to guide me with his skills. Good staff assistance as well.
Highly recommend this doctor. Very knowledgeable and skilled communicator. Explains clear facts and advice on how to proceed with my illness. Sensitive to my needs in life.
We can always depend on this doctor. He has helped me many, many times before with pancreatitus episodes. I have always had confidence in him. And I will continue feeling this with this particular health issue too.
Dr. Brandabur is always pleasant, personable, listens well and asks good questions. I'm very pleased with his care.
I've been seeing Dr. Brandabur for over 20 years. He has always provided care for me that is professional, caring and timely. Couldn't ask for a better doctor!!
The Patient Rating score is based on responses given during the CAHPS Patient Experience Survey. Comments are also gathered from the same survey and displayed in their entirety with the exception of any language that may be considered slander, libel or contain private health information, which will be removed prior to publishing the comments. Responses are measured on a 10 - point scale, with 10 being the best score. These scores are then translated to a 5 - point scale in order to display results in a 5 - star rating.