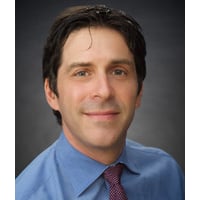 Harry L. Teicher, M.D.
Gastroenterologist
Rating 4.7
Accepting New Patients
Swedish Gastroenterology - First Hill
US
About Harry L. Teicher, M.D.
My patients and I are partners in achieving the best health care for them. My job is to be an avid listener, an up to the minute educator, to be there whenever needed, and to be as comforting a presence as possible. Their job is to have discourse wit me, ask questions, and follow the plan if they wish. Being punctual for appointment times is of utmost importance to me, as is explaining things in simple to understand language. Being a physician is more about building trust and personal relationship than science and technology.
Board Certifications
American Board of Internal Medicine - Gastroenterology
Languages
Insurances Accepted
Aetna Medicare Advantage HMO
Aetna Medicare Advantage PPO
Aetna PPO
Amerigroup - Medicare Advantage
Choice /Humana PPO
Cigna PPO
Community Health Plan of Washington (WA Apple Health)
Coordinated care (WA Apple Health)
Coventry/First Health PPO
Health Net - TriCare
Humana Medicare Advantage
International Community Health Services Pace Program
Kaiser Foundation
Medicare
Molina
Molina Healthcare (WA Apple Health/Healthy Options)
Multiplan PPO
Premera Medicare Advantage HMO
Providence Health Plan
Providence Health Plan - Medicaid
Providence Health Plan - Medicare Advantage
Regence BlueShield of Washington
United Healthcare HMO
United Healthcare Medicare Advantage
United HealthCare PPO
WellCare
Clinical Interests
abdominal pain
abnormal bowel movement
abnormal liver function blood test
abnormal stool
achalasia
acute pancreatitis
alcoholic hepatitis
altered bowel habits
anemia
anorexia
autoimmune enteropathy
autoimmune hepatitis
barrett's esophagus
benign neoplasm of colon
biliary tract disease
blood in stool
bravo ph test
breath testing
bright red blood per rectum
burping
capsule endoscopy
celiac disease
cholangioscopy
cholangitis
cholecystitis
cholelithiasis
cholestasis
chronic abdominal pain
chronic diarrhea
chronic pancreatitis
cirrhosis
clostridium difficile
clostridium infections
cold therapies
colitis
colon polypectomy
colonic inertia
colonic polyps
colonoscopy
colorectal screening
constipation
crigler najjar syndrome
cyclic vomiting syndrome
digestive disorders
diverticular disease
diverticulitis
diverticulosis
double balloon enteroscopy
duodenal ulcer
duodenitis
dyspepsia
dysphagia
end stage liver disease
endoscopic mucosal resection
endoscopic mucosal resection of esophagus
endoscopic mucosal resection of large colon polyps
endoscopic retrograde cholangiopancreatography
endoscopic ultrasound
endoscopy
eosinophilic colitis
eosinophilic enteritis
eosinophilic esophagitis
eosinophilic gastritis
epigastric pain
eructation
esophageal disease
esophageal disorder
esophageal diverticulum
esophageal mass
esophageal motility disorders
esophageal spasm
esophageal stricture
esophageal ulcer
esophageal varices
esophagitis
fatty liver
fecal impaction
fecal incontinence
feeding tube management
flatulence
focal nodular hyperplasia
gallbladder disease
gallbladder polyp
gastric anomaly
gastric ulcer
gastritis
gastroenteritis
gastroesophageal reflux disease
gastroesophageal reflux surgery
gastrointestinal (gi) cancer screening
gastrointestinal amyloid
gastrointestinal bleeding
gastroparesis
gastroscopy
gastrostomy closure surgery
giardiasis
gluten sensitivity
helicobacter pylori
hematemesis
hematochezia
hemochromatosis
hepatitis
hepatitis b
hepatitis c
hereditary colon cancer
hiatal hernia
high resolution manometry
ileitis
inflammatory bowel disease
intestinal obstruction
intractable vomiting
irritable bowel syndrome
jaundice
lactose intolerance
liver disease
liver mass
lynch syndrome
malabsorption
melena
motility disorders
nausea
non alcoholic fatty liver disease
non alcoholic steatohepatitis
obstipation
odynophagia
pancreas divisum
pancreatic cyst
pancreatic fistula
pancreatic insufficiency
pancreatic pseudocyst
pancreatic steatorrhoea
pancreaticobiliary disease
pancreatitis
paralytic ileus
partial small bowel obstruction (sbo)
peptic ulcer
peritonitis
peutz jeghers syndrome
polyposis syndrome
portal hypertension
portal hypertensive gastropathy
postprandial diarrhea
primary encopresis
proctitis
proctosigmoidoscopy
radiofrequency ablation for barrett's esophagus
rectal bleeding
rectal pain
regional enteritis
secondary encopresis
short bowel syndrome
sigmoidoscopy
small bowel disease
stomach cramps
stomach disorders
swallowing problem
ulcerative colitis
vomiting
whipple's disease
wilson's disease
Swedish Gastroenterology - West Seattle
3400 California Avenue Southwest, Suite 210
Seattle, WA 98116
Swedish First Hill
747 Broadway
Seattle, WA 98122
Swedish Gastroenterology - Ballard
5350 Tallman Avenue Northwest, Suite 520
Seattle, WA 98107
Patient Reviews
(66 Reviews)
Happy and thankful for him and the staff working there.
Dr Teicher & his staff were pleasant & very professional to work with. They put me at ease in an undignified situation and did it with being patronizing in the least. Dr Teicher went out of his way to make sure I was seen within 24 hours and followed up to see how I was doing the next day.
Dr. Teicher is very efficient. The only issue is appointment availability.
Dr. Teicher answered my questions very clearly. I feel very happy and have a good time.
Dr. Teicher's assistant was fabulous to deal w/!
All experiences have been great. Dr. Teicher is thorough, caring, easy to talk with, and has a great sense of humor. I feel very comfortable with him as my GI specialist. He is a credit to the Swedish team.
He was very helpful, as were his associates, and am now awaiting the result of a biopsy.
He was very informative, but can't do anything untill the Corona virus is over
When previous doctors gave up finding out what was causing my condition, Dr. Teicher did not give up until until he found out the cause and took action to end my serious pain.
I like the fact that Dr. Teicher is conservative in his approach and does not suggest aggressive treatment options right away. I think there is room for better communication between the doctor and patient, and the doctor needs to respond to questions from the patient more efficiently.
The Patient Rating score is based on responses given during the CAHPS Patient Experience Survey. Comments are also gathered from the same survey and displayed in their entirety with the exception of any language that may be considered slander, libel or contain private health information, which will be removed prior to publishing the comments. Responses are measured on a 10 - point scale, with 10 being the best score. These scores are then translated to a 5 - point scale in order to display results in a 5 - star rating.