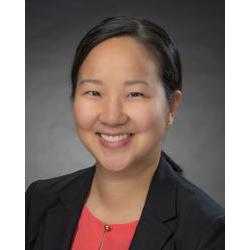 Jasmine K. Zia, M.D.
M.D.
Rating 4.5
Accepting New Patients
Swedish Gastroenterology - First Hill
US
About Jasmine K. Zia, M.D.
"Dr. Zia believes that listening to her patients is the most important part of her job. Only by carefully listening to her patients can she fully understand their symptoms and concerns. This will enable her to reach the right diagnosis and treatment for her patients. Dr. Zia also strongly believes that her patients should be actively involved in developing a treatment plan that best fits their lifestyle and core values."
Education
University of Washington

Residency

University of Washington

Medical School, 2006

Stanford University Medical Center

Fellowship
Board Certifications
American Board of Internal Medicine
Associations
American Gastroenterological Association
American College of Gastroenterology
Languages
Insurances Accepted
Aetna Medicare Advantage HMO
Aetna Medicare Advantage PPO
Amerigroup Medicaid (WA Apple Health)
Community Health Plan of Washington (WA Apple Health)
First Choice PPO
Humana Medicare Advantage
Kaiser (Contract Limitations)
Medicare
Molina Healthcare (WA Apple Health/Healthy Options)
Multiplan PPO
Premera Heritage
Premera Medicare Advantage HMO
Providence Health Plan - Medicare Advantage
Regence PPO
UnitedHealthcare - AARP HMO
Clinical Interests
achalasia
constipation
dyspepsia
gastroparesis
irritable bowel syndrome
pelvic floor dysfunction
virtual care
Patient Reviews
(57 Reviews)
this doctor's care for patients is IMMACULATE
I felt completely satisfied, as far as appointments go. I just want to feel better than I am.
I had a video appt. it went very smoothly.We had a productive, friendly conversation and all my questions and concerns were addressed
very nice I am happy. thank you
Dr. Zia is awesome saw her for my bowel/stomach issues, she did a COMPLETE work up and had to seek her out to get a follow up for my colonoscopy as I didn't want to see anyone else. Will follow her :)
Very attentive and nice doctor. Thank you very much!
More time taken up going over meds than listening to concerns, exam or discussing Tx plan.
This was my first visit with Dr. Zia as she was recommended by my Cancer Doctor. I was very impressed with her knowledge of my situation and health problems I am experiencing. She has ordered more tests which I feel is the correct move and we all hope for answers to my condition.
Dr. Zia was very kind and courteous.
she was vsry informative.
dr. Zia is the baddest of them all!! in a good way
I love Dr Zia , but it's hard to get a hold of her or her nurse! I've asked her to call me on my home phone, but she and her nurse always call me ,back on my cell phone. I don't always carry my cell phone with me. Dr Zia also wants me to go into MyChart to get answers from her, and I would rather talk to her by phone! last week, I wanted to talk to her about the stomach X-ray she took of me. she left a hard to understand voicemail, and when I tried to get a message to her because I wanted to ask her more questions about the X-ray, I got the runaround , and she never got back to me. We also talked about a medication that was really expensive and her medical coordinator called several pharmacies and told that I couldn't get it anywhere for less money, and that she was sorry that she couldn't help me anymore. Today , I got a phone call from Costco that had my prescription ready to pick up, and it was the same amount as the others. I didn't get a chance to say what I wanted to do, they just made the decision for me!! I do love her as a dr, but the communication lacks a lot to be desired !! thanks!
Dr. Zia is wonderful to work with for my gastrointestinal issues. She's been very helpful, kind, and knowledgeable. I just started working with her after my previous doctor retired and it's been great. Thank you so much!
Great doctor to switch my care to since my dr. retired.
Tele-visit was very convenient & safe - I liked it! Love Dr. Zia!
The Patient Rating score is based on responses given during the CAHPS Patient Experience Survey. Comments are also gathered from the same survey and displayed in their entirety with the exception of any language that may be considered slander, libel or contain private health information, which will be removed prior to publishing the comments. Responses are measured on a 10 - point scale, with 10 being the best score. These scores are then translated to a 5 - point scale in order to display results in a 5 - star rating.