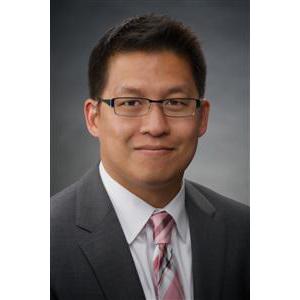 Evan S. Ong, FACS, MD, MS
Surgical Oncologist
Rating 4.7
Accepting New Patients
Swedish Surgical Specialists First Hill
US
About Evan S. Ong, FACS, MD, MS
Dr. Ong is a 2019 Seattle Met Top Doctor Award winner. Dr. Ong's clinical practice focuses on the treatment of all gastrointestinal cancers with particular interest in treatment options for pancreatico-biliary cancers as well as regional and metastatic disease. He offers state-of-the-art treatment including minimally invasive and robotic surgery for hepatic and pancreatic tumors, microwave and bipolar radiofrequency ablation, irreversible electroporation (Nano-knife) as well as Hyperthermic Intraperitoneal Chemoperfusion (HIPEC), a treatment option for cancers that have disseminated to the peritoneal cavity. Dr. Ong's philosophy of care is "Qui Audet...Cura" - "Who Dares...Cures.
Education
University Of Ilinois at Chicago Medical Center

Residency

Roswell Park Cancer Institute - Surgical Oncology

Fellowship

Albert Einstein College Of Medicine

Medical School
Board Certifications
American Board of Surgery - Hospice and Palliative Medicine
American Board of Surgery - Pediatric Nurse Practitioner
Publications
Ong E. Neural Pathways of Acupuncture Analgesia. Harvard Brain. 1994 Spring: 1(1):3-4. Non-peer reviewed.

Greenstein SM, Kim D, Principe A, Ong E, Chin W, Glicklich D, Schechner R, Tellis V. Renal transplantation in a heterogeneous population: the thirty- year Montefiore Medical Center experience. Clin Transpl. 1998:187-93.

Greenstein SM, Delrio M, Ong E, Feuerstein D, Schechner R, Kim D, Corey H, Kaskel R, Tellis VA, Moritz ML. Plasmapheresis treatment for recurrent focal sclerosis in pediatric renal allografts. Pediatr Nephrol. 2000 Oct;14(12):1061-5.

. Espat NJ, Ong E, Helton WS. Intra-operative Laparoscopic and Ultrasound Assessment of Resectability for Hepatic Resection. Operative Techniques in General Surgery 2002;4(1):3-12. Non-peer reviewed.

Babcock TA, Novak T, Ong E, Jho DH, Helton WS, Espat NJ. Modulation of lipopolysaccharide-stimulated macrophage tumor necrosis factor-alpha production by omega-3 fatty acid is associated with differential cyclooxygenase-2 protein expression and is independent of interleukin-10. J Surg Res. 2002 Sep;107(1):135-9.

Ong E and Espat NJ. Gastric Adenocarcinoma. Pocket General Surgery 1st Ed. 2003.

Ong E, Helton WS, Espat NJ. Operative Experience of U.S. General Surgery Residents: Liver and Pancreas 1989-2001. Journal of Gastrointestinal Surgery. 2003 Feb;7(2):311. Published abstract.

Ong ES, Gao XP, Xu N, Predescu D, Rahman A, Broman MT, Jho DH, Malik AB. E. coli pneumonia induces CD18-independent airway neutrophil migration in the absence of increased lung vascular permeability. Am J Physiol Lung Cell Mol Physiol. 2003 Oct;285(4):L879-88. Epub 2003 Jun 20.

Ong E, Espat NJ, Helton WS. Hepatic Abscess. Current Treatment Options in Infectious Diseases. 2003 Sep;5(5):393-406. Non-peer reviewed.

Espat NJ, Ong ES, Helton WS, Nyhus LM. 1990-2001 US general surgery chief resident gastric surgery operative experience: analysis of paradigm shift. J Gastrointest Surg. 2004 May-Jun;8(4):471-8.

Jho DH, Engelhard HH, Gandhi R, Chao J, Babcock T, Ong E, Espat NJ. Ciliary neurotrophic factor upregulates ubiquitin-proteasome components in a rat model of neuronal injury. Cytokine. 2004 Sep 21;27(6):142-51.

Ong E, Espat NJ, Helton WS. Hepatic Abscess. Surgical Decision Making- Fifth Edition, 2005.

Ong E. My Bushido's Code to a Healthy Surgical Lifestyle. Current Surgery. 2005 March/April; 62(2): 239.

Ong E, Gao XP, Predescu D, Broman M, Malik AB. Role of phosphatidylinositol 3-kinase-gamma in mediating lung neutrophil sequestration and vascular injury induced by E. coli sepsis. Am J Physiol Lung Cell Mol Physiol. 2005 Dec;289(6):L1094-103. Epub 2005 Sep 23.

Ong ES, Poirier M, Espat NJ. Hepatic intra-arterial chemotherapy. Ann Surg Oncol. 2006 Feb;13(2):142-9. Epub 2006 Jan 18. Review.

Ong ES, Helton WS, Jho D, Espat NJ. SURGISIS-assisted surgical site control in the delayed repair of a complex bile duct injury after laparoscopic cholecystectomy. J Gastrointest Surg. 2006 Feb;10(2):202-6.

Sharif S, Broman M, Babcock T, Ong E, Jho D, Rudnicki M, Helton WS, Espat NJ. A priori dietary omega-3 lipid supplementation results in local pancreatic macrophage and pulmonary inflammatory response attenuation in a model of experimental acute edematous pancreatitis (AEP). JPEN J Parenter Enteral Nutr. 2006 Jul-Aug;30(4):271-6.

Ong E and Espat NJ. Bile Secretion. Surgery of the Liver, Biliary Tract and Pancreas- Fourth Edition. Blumgart LH. 2007.

Jho DH, Jho DJ, Chejfec G, Ahn M, Ong ES, Espat NJ. Primary biliary B-cell lymphoma of the cystic duct causing obstructive jaundice. Am Surg. 2007. May;73(5):508-10.

Ong ES, Alassas M, Dunn KB, Rajput A. Colorectal cancer surgery in the elderly: acceptable morbidity? Am J Surg. 2008 Mar;195(3):344-8; discussion 348.

Ong ES, Alassas MA, Bogner PN, Bullard Dunn K, Chey WY, Gibbs JF. Total gastrectomy for gastric dysplasia in a patient with attenuated familial adenomatous polyposis syndrome. J Clin Oncol. 2008 Jul 20;26(21):3641-2.

. Brovkovych V, Gao XP, Ong E, Brovkovych S, Brennan ML, Su X, Hazen SL, Malik AB, Skidgel RA. Augmented inducible nitric oxide synthase expression and increased NO production reduce sepsis-induced lung injury and mortality in myeloperoxidase-null mice. Am J Physiol Lung Cell Mol Physiol. 2008 Jul;295(1):L96-103. Epub 2008 Apr 18.

. Jarzembowski TM, Sankary HN, Bogetti D, Manzelli A, Ong E, Oberholzer J, Benedetti E, Testa G. Living Donor Liver Graft Salvage after Rupture of Hepatic Artery Pseudoaneursym. International Surgery. 2008 Sep-Oct; 93(5): 300-3.

Hansen AJ, Augenstein J, Ong ES. Large Subcapsular Liver Hematoma Following Single-Incision Laparoscopic Cholecystectomy. JSLS. 2011 Jan-March; 15 (1): 114-116.

. Chi A, Jang S, Welsh J, Nguyen N, Ong E, Gobar L, Komaki R. Feasibility of Helical Tomothraphy in Sterotactic Body Radiation Therapy for Centrally Located Early Stage Non-small Cell Lung Cancer or Lung Metastases. Int J Radiat Oncol Biol Phys. 2011 Jan 19.

Alejandro Garcia-Uribe, Cheng-Chung Chang, Murat Kaya Yapici, Jun Zou, Member, IEEE, Bhaskar Banerjee,Garcia-Uribe A, Chang C, Yapici M, Kuczynski J, Ong E, Marner E, Wang L, High-Transmission -Efficiency and Side-Viewing Micro OIDRS Probe for Fast and Minimally Invasive Tumor Margin Detection. IEEE Sensor Journal, 2011 April 11(4): 891-6.

Zimmerman H, Latifi R, Dehdashti B, Ong E, Jie T, Galvani C, Waer A, Wynne J, Biffar D, Gruessner R, Intensive laparoscopic training course for surgical residents: program description, initial results, and requirements. Surgical Endoscopy; 2011 Nov;25(11):3636-41. Epub 2011 Jun 4.

Cueto CV, Szeja S, Wertheim BC, Ong ES, Tsikitis VL. Disparities in Treatment and Survival of White and Native American Patients with Colorectal Cancer: A SEER Analysis. J Am Coll Surg, 2011 Jun 29 Epub.

Rose J, Jie T, Usera P, Ong ES. Pancreaticoduodencetomy for Primary Pancreatic Lymphoma. Gastrointest Cancer Res. 2012; 5 (1): 23-24.

Konstantantinidis IT, Young C, Tsikitis VL, Lee EM, Jie T, Ong E. Cytoreductive Surgery and Hyperthermic Intraperitoneal Chemoperfusion: The University of Arizona Early Experience. World J Gastrointest Surg. 2012;. 4 (6): 135-40

Amini A, Patanwala AE, Maegawa F, Skepnek GH, Jie T, Gruessner RW, Ong E. Effect of Epidural Analgesia on Postoperative Complications Following Pancreaticoduodenectomy. J Am Coll Surg, 2012 December (accepted).

Ong E, Diven C, Abrams A, Lee E, Mahadevan D. Laparoscopic Hyperthermic Intraperitoneal Chemotherapy (HIPEC) for Malignant Ascites from GIST. (accepted) JOPC

. Lee E, Jones C, Ong E. Single-Incision Sleeve Gastrectomy for successful treatment of a gastrointestinal stromal tumor. (accepted) JSLS

. Chi A, Nguyen NP, Xu J, Ji M, Tang J, Jin J, Ong ES, Welsh JS. Correlation of small bowel dose and acute lower GI toxicity in postoperative pelvic intensity-modulated radiotherapy for endometrial cancer: 3 different approaches of small bowel delineation. Technol Cancer Res Treat 2012 Aug :11(4):353

Adamas-Rappaport W, Benjamin MA, Teeple MK, Glazer ES, Sozanski J, Waer A, Poskus D, Ong E. A comparison of Unguided versus Guided Case-Based Instruction on the Surgery Clerkship. (accepted) J Surg Res

. Kaplan SJ, Carroll JT, Chuu A, Nematollahi S, Adamas-Rappaport W, Ong E. Utilization of a Non-Preserved Cadaver to address deficiencies in Technical Skills during the third year of medical school. (accepted) World J Surg.

Turaga K, Levine E, Barone R, Sticca R, Petrelli N, Lambert L, Nash G, Morse M, Abdel-Misih R, Alexander HR, Attiyeh F, Bartlett D, Bastidas A, Blazer T, Chu Q, Chung K, Dominguez-Parra L, Espat NJ, Foster J, Fournier K, Garcia R, Goodman M, Hanna N, Harrison L, Hoefer R, Holtzman M, Kane J, Labow D, Li B, Lowy A, Mansfield P, Ong E, Pameijer C, Pingpank J, Quinones M, Royal R, Salti G, Sardi A, Shen P, Skitzki J, Spellman J, Stewart J and Esquivel J. Consensus Guidelines from The American Socity of Peritoneal Surface Malignancies on Standardizing the Delivery of Hyperthermic Intraperitoneal Chemotherapy (HIPEC) in Colorectal Cancer Patients in the United States. Annals of Surg Onc. June 2013.

Nielsen VG, Nfonsam VN, Matika RW, Ong ES, Jie T, Warneke JA, Steinbrenner EB. Colon and Pancreas Tumors Enhance Plasma Coagulation Kinetics: Role of Hemeoxygenase-1. (submitted) June
Languages
Insurances Accepted
Aetna Medicare Advantage HMO
Aetna Medicare Advantage PPO
Aetna PPO
Amerigroup - Medicare Advantage
Cigna PPO
Community Health Plan of Washington (WA Apple Health)
Coordinated care (WA Apple Health)
First Health/Coventry PPO
Health Net - TriCare
Humana - ChoiceCare PPO
Humana Medicare Advantage HMO
International Community Health Services Pace Program
Kaiser Foundation
Medicare
Molina
Molina Healthcare (WA Apple Health/Healthy Options)
Multiplan PPO
Premera Medicare Advantage HMO
Providence Health Plan
Providence Health Plan - Medicaid
Providence Health Plan - Medicare Advantage
Regence BlueShield of Washington
United Healthcare HMO
United Healthcare Medicare Advantage
United HealthCare PPO
WellCare
Clinical Interests
abdominal abscess
abdominal adhesions
abdominal cancer
abdominal mass
abdominal pain
abdominal surgery
abrasion
acute pancreatitis
adrenal neoplasm
adrenalectomy
alcoholic cirrhosis
anastomosis of pancreatic duct
appendectomy
appendiceal abscess
appendiceal cancer
appendicitis
arteriovenous fistula
axillary abscess
axillary cyst
barrx
benign breast lump
benign neoplasm of skin
bile duct occlusion
bile duct repair
bile duct stone
biliary atresia
biliary cirrhosis
biliary colic
biliary duct fistula
biliary duct fistula repair
biliary dyskinesia
biliary tract cancer
biliary tract disease
biliary tract surgery
breast abscess
breast biopsy
breast cancer
breast cancer genetics
breast cyst
breast lump
budd chiari syndrome
cancer
cancer surgery
carbuncle
carcinoid of stomach
carcinoid tumor of pancreas
carcinoma in situ of breast
cholangiocarcinoma
cholangitis
cholecystectomy
cholecystenterostomy
cholecystitis
cholecystogastrostomy
cholecystostomy
choledochoenterostomy
choledochoplasty
cholelithiasis
cholestasis
cholesterolosis of gallbladder
chronic pancreatitis
colon cancer
colorectal cancer
common duct exploration
congenital anomalies of the pancreas
congenital cystic liver
contusion abdominal wall
cryoablation
cystadenoma of pancreas
cystic fibrosis related gastro intestinal complications
cytoreduction surgery
deep thrombophlebitis
desmoid tumors
destruction of liver lesions
diaphragmatic disorders
diaphragmatic hernia
diastasis
dilation of sphincter of oddi
diverticulitis
diverticulosis
ductal carcinoma in situ (dcis)
duodenal fistula
duodenal ulcer surgery
ear melanoma
echinococcus infections
ectopic calcification xyphoid
encysted hydrocele
endocrine surgery
endoscopic division of adhesions of peritoneum
endoscopy
enterovaginal fistula
epidermoid cysts
epigastric hernia
excision mole
excision of ampulla of vater
excision of choledochal cyst
excision of pancreatic lesions
excision of skin lesions
exploratory laparotomy
extracorporeal circulation for hepatic assistance
face stitch removal
fasciitis
feeding tube placement
femoral hernia
fibrocystic liver
fine needle aspiration of thyroid
fistula enterocutaneous
foreign body (foot)
foreign body (trunk)
frostbite
frostbite of ear
frostbite of face
frostbite of finger
frostbite of nose
frostbite of toes
fundoplication
gallbladder cancer
gallbladder disease
gallbladder fistula
gallbladder obstruction
gallbladder polyp
ganglion cyst
gangrene
gastrectomy
gastric anomaly
gastric bypass
gastric ulcer surgery
gastric volvulus
gastrin secreting tumor of pancreas
gastroduodenal fistula
gastroesophageal junction cancer
gastrointestinal (gi) cancer
gastrointestinal stromal tumors (gist)
gastrojejunostomy
gastroplasty
glucagonoma
goiter
groin mass
groin pain
hamartoma
head abscess
head cyst
head lump
head papilloma
hemorrhoids
hepatic cyst
hepatic infarction
hepatobiliary surgery
hepatoblastoma
hepatorenal syndrome
hereditary hemorrhagic telangiectasia
hernia
hernia repair
heterotopic liver transplant
hiatal hernia repair
hickman catheter
hidradenitis suppurativa
hydrops of gallbladder
hyperhidrosis surgery
ileostomy
incarcerated hernia
incision and drainage of deep pelvirectal abscess
incision and drainage of perianal abscess
incision drainage abscess
incisional hernia
inclusion cyst
inguinal hernia
insulinoma
internal drainage of pancreatic cyst
internal hernia
interstitial emphysema
intestinal artery disease
intestinal infarction
intestinal obstruction
intra abdominal cancer
intraabdominal cyst
intraductal papillary mucinous neoplasm
intussusception
islet cell transplant
islet cell tumor
islet cell tumor resection
keratin cyst
laceration
laparoscopic abdominoperineal resection of the rectum
laparoscopic ablation of liver lesions or tissue
laparoscopic adhesiolysis
laparoscopic adrenalectomy
laparoscopic appendectomy
laparoscopic bile duct exploration
laparoscopic biopsy of liver
laparoscopic bowel resection
laparoscopic cecectomy
laparoscopic cholecystectomy
laparoscopic colectomy
laparoscopic fundoplication
laparoscopic gastroenterostomy
laparoscopic hernia repair
laparoscopic jejunostomy
laparoscopic liver resection
laparoscopic lysis of peritoneal adhesions
laparoscopic resection head of pancreas
laparoscopic revision of gastric restrictive procedure
laparoscopic sigmoidectomy
laparoscopic splenectomy
laparoscopic umbilical herniorrhaphy
laparoscopic whipple procedure
laparoscopy
leg wound
leiomyosarcoma
linx
lipomas
liposarcoma
liver abscess
liver biopsy
liver hemangioma
liver laceration
liver mass
liver surgery
liver transplant
liver trauma
lobular carcinoma in situ (lcis)
localized perfusion of liver
lymph node biopsy
lymphadenopathy
lymphangioma
lysis of adhesions
malignant melanoma
malignant neoplasm of liver
malignant neoplasm of pancreatic duct
malignant tumor of extrahepatic bile duct
malrotation of bowel
mass on trunk
mastectomy
mechanical complication of gastrostomy
meckel diverticulum
mediports
melanoma
melanoma on face
merkel cell carcinoma
mesenteric cyst
mesenteric mass
mesh removal
metastatic liver cancer
metastatic melanoma
minimally invasive surgery
mole removal
muscle biopsy
myxofibrosarcoma
natural orifice transluminal endoscopic surgery
neck papilloma
necrotizing fasciitis
necrotizing soft tissue infections
needle biopsy of pancreas
neuroendocrine tumors
nevus
nipple diseases
non healing wound
non traumatic hematoma of soft tissue
open biopsy of liver
open biopsy of pancreas
open wound of finger
open wound of forearm
open wound of neck
open wound of scalp
open wound of shoulder
palliative care
pancreas cancer
pancreas disease
pancreas head cancer
pancreas tail cancer
pancreas transplant
pancreatectomy
pancreatic cyst
pancreatic debridement
pancreatic fistula
pancreatic insufficiency
pancreatic mass
pancreatic pseudocyst
pancreatic pseudocyst drainage
pancreatic steatorrhoea
pancreatic surgery
pancreaticobiliary disease
pancreaticojejunostomy
pancreatitis
pancreatoscopy
paracolostomy hernia
parastomal hernia
parathyroid adenoma
parathyroid cancer
parathyroid disease
parathyroid mass
parathyroidectomy
paronychia
partial splenectomy
pelvic abscess
pelvic adhesions
pelvic mass
pelvic surgery
peptic ulcer
peptic ulcer surgery
percutaneous aspiration of gallbladder
perforation of bile duct
perforation of gallbladder
perianal haematoma
peripheral schwannoma
peritoneal catheter
peritonitis
personal history of malignant neoplasm of liver
pilar cyst
pilonidal disease
polypectomy
porcelain gallbladder
portal hypertension
portal hypertensive gastropathy
portal pyemia
portal vein thrombosis
postcholecystectomy syndrome (pcs)
postphlebitic syndrome
pressure ulcer
primary biliary cirrhosis
proximal pancreatectomy
pseudocyst
pseudomyxoma peritonei
pyloroplasty
pyogenic granuloma
quadrantectomy
radical subtotal pancreatectomy
radiofrequency rhizotomy
rectus sheath hernia
recurrent femoral hernia
recurrent hernia
reducible hernia
regional enteritis
removal of pancreatic tube or drain
repair laceration
repair of graft enteric fistula
repair of laceration of gallbladder
repair of liver laceration
repair of pancreas
repair of vaginoenteric fistula
retroperitoneal fibrosis
retroperitoneal sarcoma
right lower quadrant pain
sarcoma
sclerosing cholangitis
second degree burn
skin abscess
skin cancer
small bowel biopsy
small bowel cancer
small bowel obstruction
spigelian hernia
spine mass
spleen cancer
spleen injury
spleen pain
splenectomy
splenic anomalies
splenic cyst
splenic disease
splenic infection
splenomegaly
staging laparotomy
stomach cancer
stomach cramps
stomach fistula
stomach pain
stomal hernia
stromal tumor of intestine
subcutaneous lipomas
subphrenic abscess
surgical staging
surgical treatment of crohn's disease
surgical treatment of regional enteritis
third degree burn
thyroid cancer
thyroid nodule
thyroid surgery
transmetatarsal amputation surgery
umbilical hernia
urachal cyst
venous stasis disease
ventral hernia
virtual care
whipple procedure
wound therapy
Swedish Issaquah
751 Northeast Blakely Drive
Issaquah, WA 98029
Swedish First Hill
747 Broadway
Seattle, WA 98122
Swedish Cherry Hill Campus
500 17th Ave.
Seattle, WA 98122
Patient Reviews
(44 Reviews)
Very satisfied with my consultation
This young man, I believe was having a bad day, he explained the issues of my illness as if it truly didn't matter at all to him. he had no professional kindness, and it even seemed he truly didn't want to do the surgery, and with his attitude ... I was not willing to let him nowhere near me again, it was such a let down for me, he spoke in negatives instead of positives, the first time in thirteen years as a Swedish patient that I have been treated that way. Someone, please tell him a bit of professional kindness wont hurt him or his patient.
Dr. Ong is wonderful. I really like and trust him. His staff is great, too. This last visit was a ZOOM visit and [...] was very instructive (helped me out).
I had a very good experience with my care provider.
great visit. very clear on option. left feeling good
Fantastic doctor. Very knowledgeable, great bedside manner. A super great guy. Very pleasant office personnel!
The Patient Rating score is based on responses given during the CAHPS Patient Experience Survey. Comments are also gathered from the same survey and displayed in their entirety with the exception of any language that may be considered slander, libel or contain private health information, which will be removed prior to publishing the comments. Responses are measured on a 10 - point scale, with 10 being the best score. These scores are then translated to a 5 - point scale in order to display results in a 5 - star rating.