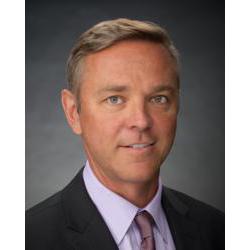 Joseph C. Sniezek, MD, MBA, FACS
Director of Head & Neck Endocrine Surgery
Rating 4.9
Accepting New Patients
Swedish Head and Neck Surgery
US
About Joseph C. Sniezek, MD, MBA, FACS
Dr. Joseph Sniezek is the Medical Director of Head & Neck Endocrine Surgery for Swedish Health Services. Dr. Sniezek graduated from West Point in 1990 and the Vanderbilt University School of Medicine in 1994. After completing an Otolaryngology residency in 1999, he performed a two-year fellowship at Vanderbilt in head and neck oncologic and reconstructive surgery. He has served as a department chief, residency program director, and subsequently as the Consultant to the Surgeon General of the Army for Otolaryngology/Head & Neck Surgery. His clinical practice focuses on the treatment of head and neck masses and tumors, with a particular interest in thyroid and parathyroid disease. In 2015, he was elected Teacher of the Year by the Swedish General Surgery Residency. He completed a Masters in Business Administration at the University of Washington in 2016. Dr. Sniezek has also been recognized with Seattle Met and Seattle Magazine's Top Doctor award.
Education
Vanderbilt University School of Medicine

Medical School

SAUSHEC

Residency

Vanderbilt University School of Medicine

Fellowship
Board Certifications
American Board of Otolaryngology - Otolaryngology
Associations
American College of Surgeons, American Academy Of Otolaryngology/Head &
Neck Surgery, American Head &
Neck Society, Triological Society
Languages
Insurances Accepted
Aetna Medicare Advantage HMO
Aetna Medicare Advantage PPO
Aetna PPO
Amerigroup - Medicare Advantage
Cigna PPO
Community Health Plan of Washington (WA Apple Health)
Coordinated care (WA Apple Health)
First Health/Coventry PPO
Health Net - TriCare
Humana - ChoiceCare PPO
Humana Medicare Advantage HMO
International Community Health Services Pace Program
Kaiser Foundation
Medicare
Molina
Molina Healthcare (WA Apple Health/Healthy Options)
Multiplan PPO
Premera Medicare Advantage HMO
Providence Health Plan
Providence Health Plan - Medicaid
Providence Health Plan - Medicare Advantage
Regence BlueShield of Washington
United Healthcare HMO
United Healthcare Medicare Advantage
United HealthCare PPO
WellCare
Clinical Interests
acinic cell cancer (acc)
acoustic nerve injury
adenoid cystic carcinoma
anosmia
branchial cleft cyst
caloric reflex testing
cancer
cancer surgery
carcinoid of stomach
cerebrospinal fluid leak
cervical spinal stenosis
cervical spine mass
cheek bone fractures
cheek problems
cochlear nerve damage
compromised skin grafts
compromised tissue flaps
cryoablation
cystadenoma of pancreas
cytoreduction surgery
developmental and congenital hand deformities
distortion of the face
ear canal lesions
ear cancer
ear mass
ear melanoma
ears abscess
endocrine surgery
esophageal diverticulum
eye socket fractures
face cancer
face swelling
facial cyst
facial nerve injury
fine needle aspiration of thyroid
fissured tongue
flap surgery
foreign body (throat)
free flap head
free flap neck
gastrin secreting tumor of pancreas
gastroesophageal junction cancer
gastroesophageal reflux disease
genioplasty
glossopharyngeal neuralgia
growth on head
growth on neck
hairy tongue
head and neck cancer
head and neck melanoma
head and neck sarcoma
head cyst
head deformities
head lump
head mass
head papilloma
hoarseness
hypoglossal nerve disease
hypoglossal nerve injury
idiopathic orbital inflammatory disease
jaw cancer
jaw deformities
jaw surgery
laryngeal cancer
laryngitis
laryngomalacia
leiomyosarcoma
lip droop
liposarcoma
ludwig angina
lump in throat
lymphadenopathy
lymphedema
malignant melanoma
malignant melanoma of eyelid
malignant neoplasm of lip
malignant neoplasm of tonsils
mandibular resection prosthesis
mandibular tori
maxillofacial pathology
maxillofacial regeneration
melanoma
melanoma on face
metastatic melanoma
midfacial hypoplasia
mouth abscess
mouth bleeding
mouth cancer
mouth cyst
mouth pain
mouth ulcer
musculocutaneous flap
myxofibrosarcoma
nasal surgery
nasopharyngeal angiofibroma
nasopharyngeal cancer
neck cancer
neck cyst
neck lymph nodes
neck papilloma
neck plastic surgery
neck reconstruction
neoplasm of salivary gland
neuroendocrine tumors
nystagmus
olfactory nerve disease
oral inflammation
oral pathology
oropharyngeal cancer
orthognathic surgery
osteoma
osteonecrosis of the jaw
otitis
paranasal sinus and nasal cavity cancer
parathyroid adenoma
parathyroid cancer
parathyroid surgery
reconstruction of ear
reconstruction of nose
reconstruction orbit
rhinoscleroma
robotic oral surgery
salivary gland disorders
sarcoma
scar revision
scratchy voice
sialolithiasis
sinus cancer
sinus mass
sinus polyp
skin cancer
skin cancer surgery
skull base tumor
sore throat
spots on mouth
spots on tongue
squamous cell carcinoma of skin of lip
stridor
stylohyoid syndrome
subglottic stenosis
surgical staging
swallowing problem
swollen parotid
swollen throat
temporal bone cancer
temporomandibular joint surgery
throat abscess
throat abscess drainage
throat cancer
throat mass
throat tightness
thyroglossal duct disorders
thyroid cancer
thyroid nodule
thyroid surgery
tongue cancer
tongue mass
tongue pain
tongue sores
tongue tied
tonsillitis
toxic nodular goiter
tracheal dilatation
tracheal mass
tracheal reconstruction
tracheal stent
tracheostomy
tracheostomy revision
tumor of nose
tumor of parotid gland
ultrasound
ultrasound guided biopsy
velopharyngeal deficiencies
vermilionectomy
virtual care
vocal cord dysfunction
vocal cord lesions
vocal cord paralysis
voice problems
voice screening
xerostomia
Swedish First Hill
747 Broadway
Seattle, WA 98122
Swedish Cherry Hill Campus
500 17th Ave.
Seattle, WA 98122
Patient Reviews
(116 Reviews)
Dr.Sniezek is amazing and he is very great with patients like me that were very nervous about having this procedure done.
Dr. Sniezek is wonderful. I highly recommend him.
Dr. Sniezek gave me a solution to a problem I have been fighting and arguing with other providers for over 7 years. I almost cried. First time I ever felt someone listened and didn't just brush me off
Dr. Sniezek is an exceptional Doctor : his knowledge is very current, he explains the patient's problem well, presents a remedy with ease and encouragement, painlessly performed biopsies, and assured me. It was a special experience to be with a classically professional Doctor.
Probably the best doctor I have ever visited. Dr. Sniezek was recommended to me as the best, and he definitely lived up to that expectation. His reception staff was very kind as well. I was very happy with this medical appointment and I feel I am in good hands.
I liked this provider but I have seen him only this one time and my care has only just barely begun. I don't feel this relationship or my care has progressed long or far enough that I can really comment regarding long term experience or outcome yet. I have very positive feelings so far.
Took plenty of time, easy to talk to, and was thorough
This appointment was for our disabled daughter of which we have guardianship of. She is scheduled for surgery and I wanted both myself and my husband to be part of the conversation. Initially we were told that only 1 person could be in the room but Dr. Sniezek made an exception for the discussion. This was greatly appreciated.
I am always please with the level of care and professionalism that I receive. I feel very confident and comfortable and value the opinion. He provides detail information and is always available to answer my concerns and questions.
very nice provider, so was his PA
He is a good guy. he put a health care problem to bed that had had been on going for almost 20 years.He didn't tell me what the problem was but he told me what it wasn't. This has allowed me to go another direction that now looks like the problem can be solved.Much thanks.
Dr. Sniezek and his team were kind, efficient, knowledgeable and professional. I came out of the visit feeling confident in my situation that I was in very good hands. Great experience during a terrible diagnosis/situation.
Dr. Joseph C. Sniezek is one of the best doctors I have ever met. He and his team taken best care of me during my surgery & appointments. He always patiently listens me answer all my _____. After surgery I haven't got any problems & I am able to lead normal life.
So far I have only had one visit and I was very impressed!
I was treated respectfully by the entire team. the provider answered all my questions and listened to my concerns.
I have very confedint in this provider.
Doctor and staff were on time and very professional
I found the doctor and assistant very knowledgeable and attentive. They really listen to my issues and very good at explaining everything. I feel that I am in very good hands.
very impressed with all involved at Swedish.
I felt very comfortable with the attentiveness. Enjoyed his humor. Put me at ease
This Dr. is great, very professional and totally explained to me everything l wanna to know, and took next step to find out my pain cause.
I Had a Great Experance a very good visit with the Doctor.
We arrived early to the appointment coming from the east side and were taken early. We had all of our questions answered and were given choices for the next step in our daughter's plan of care. This was greatly appreciated. Our daughter is with the best! Our follow up appointment is set.
I am very impressed with this Dr and his staff.
The Patient Rating score is based on responses given during the CAHPS Patient Experience Survey. Comments are also gathered from the same survey and displayed in their entirety with the exception of any language that may be considered slander, libel or contain private health information, which will be removed prior to publishing the comments. Responses are measured on a 10 - point scale, with 10 being the best score. These scores are then translated to a 5 - point scale in order to display results in a 5 - star rating.