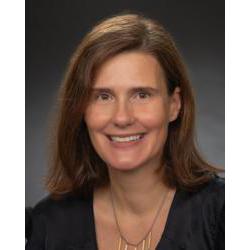 Enrica Basilico, M.D.
Obesity Medicine Physician
Rating 4.7
Accepting New Patients
Book an Appointment
Swedish Weight Loss Services - First Hill
US
About Enrica Basilico, M.D.
"Enrica Basilico, MD is the Medical Director of Swedish Weight Loss Services. Dr Basilico is board certified in both obesity medicine and internal medicine. She graduated from the University of California Berkeley before going to medical school at New York University. She completed an internship in Obstetrics and Gynecology at New York Hospital Cornell Medical Center before returning to NYU for a residency in Primary Care where she served as the program's chief resident. It was at NYU that she developed her skills and passion for doctor-patient communication, which she believes is the cornerstone of any effective therapeutic relationship. Dr. Basilico's care philosophy developed over the course of the years in which she ran her own practice in her native Manhattan. She moved to Seattle with her family in 2010 and worked at a direct patient care practice before going to Swedish First Hill Primary care in 2014. There she built strong relationships with her patients based on communication, respect, and practical care. During her internal medicine practice, she became drawn to the treatment of obesity which she saw affecting so many other aspects of her patient's health and wellbeing. This interest led her to become a diplomate of the American Board of Obesity Medicine in 2018 and to focusing on obesity medicine fulltime in 2020 when she became the medical director of medical weight loss at the Swedish Bariatric Metabolic and Endocrine Center. Since her time here in Seattle she has built a strong network of like-minded providers who are also committed to treating metabolic disorders. Dr. Basilico is passionate about working with people to help them reach their wellness goals. She works with her patients to effectively address the strong forces that promote weight gain. Her evidence-based approach focuses on addressing the biological factors affecting a person's metabolism, developing new sustainable habits, and creating plans that our tailored specifically to the individual."
Insurances Accepted
Aetna Medicare Advantage HMO
Aetna Medicare Advantage PPO
Amerigroup Medicaid (WA Apple Health)
First Choice PPO
Humana Medicare Advantage
Medicare
Molina Healthcare (WA Apple Health/Healthy Options)
Multiplan PPO
Premera Heritage
Premera Medicare Advantage HMO
Providence Health Plan - Medicare Advantage
Regence PPO
United HealthCare Medicaid (WA Apple Health)
UnitedHealthcare - AARP HMO
Clinical Interests
abnormal glucose metabolism
diabetes counseling
diabetes education
diabetes management
diabetes therapy
diet and exercise
diet and nutrition
healthy eating
lifestyle modification
metabolic syndrome
nutrition
nutrition and health
nutritional counseling
virtual care
wellness
Patient Reviews
(118 Reviews)
Dr Basilico is knowledgeable and respectful and she has a reassuring competence amd gets right to the heart of the matter.
Dr. Basilico is an excellent professional caregiver. Swedish Services is very lucky to have her.
dr. basilico.very detailed.
Dr. Basilico has been the best Primary Care doctor I've had in my entire life! She has done a great job providing me with Comprehensive care for my complicated medical conditions. she is very knowledgeable, attentive, and responsive. I am very sad to lose her as my primary care to her new role, but wish her the very best
She has been my primary care provider for some time. I am very sad that she is transferring from primary care to another program at Swedish. I would recommend her to anyone seeking the services she provides.
Dr Basilico is the best PCP I ever had. She has a great bed side manner & makes you feel heard.
Dr Basilico ranks as one of the best physicians that I have ever had.
Dr Basillico and her MA were wonderful. however there is a receptionist that didn't help me this time, but did previously thst is rude and should not be at a front desk position. she had her name tag turned so couldn't see it. she has checked me in before and is awful.
Dr. Basilica was excellent and kind! The male receptionist also was kind and went out of his way so I can be seen by Dr. Basilica that day. I was extremely satisfied and grateful because of them! Thank you!
This provider is a model for dedicated professional health care.
I am completely pleased and satisfied with my provider and her team.
She listens.... We have a meaningful discussion. I feel confident with her advice and information. I'm comfortable with her
The staff at Swedish are always friendly and helpful, I living out of state for now but would gladly fly back to see my doctor at Swedish because of the care I receive. Thank you!
I've recommended Dr. Basilico to several people. She listens carefully to my questions or concerns and provides clear feedback. Also, she always suggests that I call her or schedule a video appt. if something comes up I want to discuss with her before my next visit. She is empathetic and very repsonsive as well as being fully prepared when I visit. I trust her.
Mostly a good experience. The doctor examined me for possible problems related to numbness in finger tips and bottom of feet. Found nothing to worry about.
Dr. Basilico is personally professional as she reads through any medical chart quickly, asks the just right questions, and gets to any issue that needs further discussion-information-or follow-up.
I really appreciate Dr. Basilico's friendliness, empathy and knowledge. I feel very comfortable in her care.
I love my doctor. she's always so sensible and concerned and caring
Dr. Basilico is great! She always listens to my concerns and takes great steps in my preventative healthcare to ensure that nothing is missed.
she is the best. I couldn't ask for anything more.
Great provider. Discusses issues with me at an appropriate level since I am also a medical provider.
she is the best provider I can ask for! very patient, listened attentively and on the top of my problem! thank you
The office visit was much easier than I expected. Safety of my health from entry to finish was excellent. I felt safe visiting the office.
Dr Basilico took an interest in my health and explained options well.
I appreciate how consistently Enrica answers MyChart messages quickly. She's always answered my questions within just a day or two. It's very helpful & an understandably [...] task.
Dr Basilico was friendly, knowledgeable and provided options for how I could manage my care in the future, which I appreciate.
As always my visit with Dr. Basilico she was appropriately thoughtful, knowledgeable, considerate, cheerful and shared her expertise with out condescension and with respect. SHe is the primary reason, if not the only reason, why I am a Swedish patient.
Dr. Enrica Basilico is a wonderful doctor. I feel she gives the best care possible.
I think Dr. Basilico is a great doctor. She cares about her patients and is very knowledgeable.
Dr Basilico is always attentive, professional, knowledgeable, resourceful and understanding.
it is a very relaxing experience waiting for the doctor. I don't get nervous like I used to at my old doctor at a different hospital. I appreciate dr. basilico and everyone connected to her.
The Patient Rating score is based on responses given during the CAHPS Patient Experience Survey. Comments are also gathered from the same survey and displayed in their entirety with the exception of any language that may be considered slander, libel or contain private health information, which will be removed prior to publishing the comments. Responses are measured on a 10 - point scale, with 10 being the best score. These scores are then translated to a 5 - point scale in order to display results in a 5 - star rating.