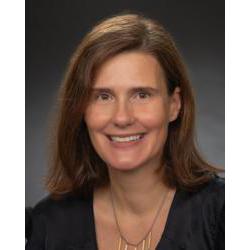 Enrica Basilico, M.D.
Obesity Medicine Physician
Rating 4.7
Accepting New Patients
Swedish Weight Loss Services - First Hill
US
About Enrica Basilico, M.D.
Enrica Basilico, MD is the Medical Director of Swedish Weight Loss Services. Dr Basilico is board certified in both obesity medicine and internal medicine. She graduated from the University of California Berkeley before going to medical school at New York University. She completed an internship in Obstetrics and Gynecology at New York Hospital Cornell Medical Center before returning to NYU for a residency in Primary Care where she served as the program's chief resident. It was at NYU that she developed her skills and passion for doctor-patient communication, which she believes is the cornerstone of any effective therapeutic relationship. Dr. Basilico's care philosophy developed over the course of the years in which she ran her own practice in her native Manhattan. She moved to Seattle with her family in 2010 and worked at a direct patient care practice before going to Swedish First Hill Primary care in 2014. There she built strong relationships with her patients based on communication, respect, and practical care. During her internal medicine practice, she became drawn to the treatment of obesity which she saw affecting so many other aspects of her patient's health and wellbeing. This interest led her to become a diplomate of the American Board of Obesity Medicine in 2018 and to focusing on obesity medicine fulltime in 2020 when she became the medical director of medical weight loss at the Swedish Bariatric Metabolic and Endocrine Center. Since her time here in Seattle she has built a strong network of like-minded providers who are also committed to treating metabolic disorders. Dr. Basilico is passionate about working with people to help them reach their wellness goals. She works with her patients to effectively address the strong forces that promote weight gain. Her evidence-based approach focuses on addressing the biological factors affecting a person's metabolism, developing new sustainable habits, and creating plans that our tailored specifically to the individual.
Education
New York University Medical Center Bellevue Hospital, New York, NY

Residency

New York University School of Medicine

Medical School
Board Certifications
American Board of Internal Medicine - Internal Medicine
American Board of Obesity Medicine - Obesity Medicine
Associations
Obesity Medicine Assosciation
Languages
Insurances Accepted
Aetna PPO
Beacon Health Options
Choice /Humana PPO
Cigna PPO
Coordinated care (WA Apple Health)
Coventry/First Health PPO
Evergreen Health
Health Net - TriCare
Humana Medicare Advantage
International Community Health Services Pace Program
Kaiser Foundation
Medicare
Molina
Molina (WA Apple Health)
Multiplan PPO
Premera Medicare Advantage HMO
Premera PPO
Providence Health Plan
Regence BlueShield of Washington
Regence Triwest
United Healthcare HMO
United Healthcare Medicare Advantage
United HealthCare PPO
WellCare
Clinical Interests
abnormal glucose metabolism
diabetes counseling
diabetes education
diabetes management
diabetes therapy
diet and exercise
diet and nutrition
healthy eating
lifestyle modification
metabolic syndrome
nutrition
nutrition and health
nutritional counseling
virtual care
wellness
Patient Reviews
(91 Reviews)
I can't get an answer for my follow up question
She. Was. So helpful And glad to be returning to herThank you
My experience was wonderful. I felt heard and cared for.
Always come away with a feeling of a positive experience and a renewed sense of motivation towards my weight loss journey.
Dr. Basilico is caring, insightful, practical... All great qualities in the weight management space!
Dr. Basilico was attentive and thorough. This was our very 1st consult and I walked away w/ a feeling of having known her for years. She is amazing and very positive, gives me hope for success on my health goal!
Dr Basilico is caring, approachable, knowledgeable, friendly, extremely competent, knows her area of expertise, and is not judgy nor does she make me feel bad about my condition. Under Dr Basilico's care I am getting the help and support that I need.
My doctor has been wonderful about adapting her standard approach to what works well for me.
very thorough; thinks "outside of the box" not just "inside"; treated me holistically.
Dr listened to my concerns regarding my weight issues and worked with me to discuss "options" best suited to my health concerns
Dr Basilico is knowledgeable and respectful and she has a reassuring competence amd gets right to the heart of the matter.
Dr. Basilico is an excellent professional caregiver. Swedish Services is very lucky to have her.
dr. basilico.very detailed.
Dr. Basilico has been the best Primary Care doctor I've had in my entire life! She has done a great job providing me with Comprehensive care for my complicated medical conditions. she is very knowledgeable, attentive, and responsive. I am very sad to lose her as my primary care to her new role, but wish her the very best
She has been my primary care provider for some time. I am very sad that she is transferring from primary care to another program at Swedish. I would recommend her to anyone seeking the services she provides.
The Patient Rating score is based on responses given during the CAHPS Patient Experience Survey. Comments are also gathered from the same survey and displayed in their entirety with the exception of any language that may be considered slander, libel or contain private health information, which will be removed prior to publishing the comments. Responses are measured on a 10 - point scale, with 10 being the best score. These scores are then translated to a 5 - point scale in order to display results in a 5 - star rating.