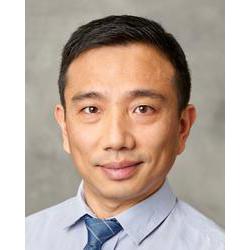 Lu Gao, M.D.
Rating 4.4
Accepting New Patients
Pacific Medical Centers Primary Care - Renton
US
About Lu Gao, M.D.
My goal is to deliver relationship-based care and make my patients feel known, respected, involved and engaged.
Education
Sun Yat sen University

Medical School
Board Certifications
American Board of Internal Medicine - Internal Medicine
Languages
Insurances Accepted
Aetna Medicare Advantage PPO
Aetna PPO
Choice /Humana PPO
Coventry/First Health PPO
First Choice PPO
Humana Medicare Advantage
Kaiser Foundation
Molina (WA Apple Health)
Multiplan PPO
Premera Medicare Advantage HMO
Premera PPO
Providence Health Plan
Regence BlueShield of Washington
TriCare
WellCare
Clinical Interests
abdominal cramps
abdominal pain
abnormal bowel movement
abnormal stool
abrasion
acne
actinic cheilitis
acute arthritis
acute back pain
aging
alcohol dependency
allergic conjunctivitis
allergic contact dermatitis
allergic reaction
allergic rhinitis
allergic wheezing
allergies
altered bowel habits
anal itching
anal pain
anemia
angular cheilitis
animal bite
ankle injury
ankle instability
anorexia
anxiety
aphthous ulcers
arm pain
arm weakness
arthralgia
asthma
b12 deficiency anemia
back injury
back muscle injury
back muscle pain
back pain
bedbugs
bereavement
bilateral knee pain
birthmark
bleeding hemorrhoids
blister
blood in stool
blurred vision
breast lump
bright red blood per rectum
bronchitis
bruising
burns
cancer prevention
cancer screening
cardiovascular disease
cellulitis
cerumen removal
chest pain
chlamydia
choking sensation
cholesterol disorders
cholesterol management
chronic abdominal pain
chronic cough
chronic diarrhea
chronic disease management
chronic fatigue syndrome (cfs)
chronic migraines
chronic obstructive pulmonary disease
chronic pain
claudication
cold intolerance
cold sore
college health
common cold
concussion
concussion testing
confusion
conjunctivitis
constant nausea
constipation
contact dermatitis
coping skills
cough
cystitis
daytime sleepiness
decrease in appetite
decreased libido
dehydration
dementia
depressed mood
dermatophytosis
diabetes counseling
diabetes education
diabetes management
diabetes mellitus
diabetes therapy
diarrhea
diet and exercise
diet and nutrition
disability evaluation
disorder of balance
distractible
diverticulitis
dizziness
drug reaction
dry nose
dry scalp
dry sinus
dry skin
dyshidrosis
dyspepsia
dysphagia
dysphoria
dyspnea on exertion
dysuria
ear discharge
ear drainage
ear exam
ear infections
ear pressure
earache
eczema
elbow pain
elbow sprain
emphysema
employee health
enlarged prostate
environmental allergies
epicondylitis
epigastric pain
epistaxis
erectile disorder
eructation
erythema
eye infections
eye pain
eye strain
face swelling
facial nerve palsy and paresis
facial pain
facial tingling
falls
family history of cancer
family history of heart disease
fasciculations
fatigue
fecal incontinence
fever
fever with chills
finger pain
first degree burns
flatulence
floaters
flu shot vaccination
folliculitis
food poisoning
foot injury
foot pain
frailty
frequency of urination
frequent urinary tract infections
gastric ulcer
gastroenteritis
gastroesophageal reflux disease
genital herpes, female
genital herpes, male
genital warts
geriatrics
gluten sensitivity
gout
grief
groin mass
groin pain
hand injury
hand pain
head congestion
head lump
headache
health maintenance
hearing loss
heart disease
heart murmur
heart racing
heat intolerance
heel pain
hematochezia
hematuria
hemoptysis
hemorrhoids
hepatitis a vaccination
hepatitis b vaccination
hernia
herpes
herpes zoster
herpetic whitlow
hip pain
hirsutism
hoarseness
human papilloma virus (hpv) vaccination
hyperglycemia
hypertension
hypothyroidism
impacted cerumen
impetigo
infectious mononucleosis
influenza
ingrown hair
ingrown nail
insect allergy
insulin resistance
intention tremor
interstitial cystitis
intertrigo
iron deficiency anemia
itchy ear
jaundice
joint stiffness
joint swelling
joint warmth
keloid
keratin cyst
keratitis
keratosis pilaris
knee click
knee injury
knee pain
labyrinthitis
lactose intolerance
laryngitis
lateral epicondylitis
leg numbness
leg pain
leg weakness
lethargy
lice
lifestyle modification
lipomas
lower back pain
lump in throat
lyme disease
lymphadenopathy
measles vaccination
medial epicondylitis
memory disorders
meningitis vaccination
mens health
migraine
mmr vaccine
mood symptoms
motion sickness
mouth bleeding
mouth pain
mouth ulcer
muscle cramps
muscle strain
muscle weakness
musculoskeletal pain
myalgia
nail disease
nasal congestion
nasal obstruction
nausea
neck muscle injury
neck pain
neck sprain
nipple discharge
noisy breathing
norovirus
nose pain
numbness
nutrition and health
nutritional counseling
obesity
odynophagia
optic migraines
orthopnea
orthostatic hypotension
osteoarthritis
osteopenia
osteoporosis
otalgia
otitis
overweight
palpitations
panic reaction
paresthesia
paronychia
patellofemoral syndrome
penile bleeding
penile discharge
performance anxiety
persistent cough
pharyngitis
plantar fasciitis
pleurisy
pleuritic pain
pneumonia
pneumonia vaccination
poison ivy
poison oak
polypharmacy
positional vertigo
post nasal drip
prediabetes
preventive medicine
problems with smell and taste
prostate cancer screening
prostate examination
prostate specific antigen blood test
pruritus
pulmonary infections
pyelonephritis
rash
rectal bleeding
rectal pain
restless legs syndrome
rhinitis
rosacea
scab
scabies
scaly skin
sciatica
scratchy voice
scrotal pain
seasonal allergies
seborrheic dermatitis
sensitive skin
severe asthma
sexually transmitted disease (std)
shingles vaccination
shortness of breath (sob)
shoulder pain
shoulder sprain
shoulder strain
sinus pain
sinus pressure
sinusitis
skin abscess
skin cancer screening
skin tag removal
sleep disorders
slowing of urinary stream
smoker cough
snoring
sore throat
spider bite
splinter removal
sports related concussion testing
sprain
sputum production
stomach cancer
stomach cramps
stomach pain
straining on urination
strep throat
stress incontinence
stridor
stye
substance addiction
suicidal ideation
sunburn
suture removal
swallowing problem
syncope
tachycardia
tension headache
testicular pain
throat tightness
thumb dislocation
thyroid disorder
tick borne infections
tinea corporis
tinea pedis
tingling
tinnitus
tobacco use cessation
tongue pain
tongue swelling
tracheobronchitis
travel medicine
traveler's diarrhea
tremor
tuberculosis (tb) test
twitching
type 1 diabetes
type 2 diabetes
unsteady gait
upper back pain
upper respiratory infection
urethral discharge
urge incontinence
urinary hesitation
urinary retention
urinary tract infection
urinary urgency
urticaria
vaccinations
varicella
varicella vaccination
vasovagal syncope
vertigo
viral conjunctivitis
virtual care
visual discomfort
visual disturbance
vitamin d deficiency
vitamin deficiency
voice problems
vomiting
warts
weakness
weight loss
weight problem
wellness
wheezing
wrist pain
wrist sprain
Patient Reviews
(200 Reviews)
Clean place. Helpful and nice staff. Provider answered all my questions.
PACMED has a long history of keeping male providers for GP care. Dr Gau took time in my presence to review my record and got me caught up. His personal note with my results was encouraging. I truly hope PACMED can keep Dr. Gau on board.
Outstanding assistance & Zoom visit scheduled within 24 hours.
I was happy that I was able to get an appointment the same morning that I called.
Front office/staff are always friendly, helpful and attentive very welcoming and I love my doctor he is amazing and his CMA they are amazing always nice and on time and they listen and communicate
The Physician's assistant as well as the doctor were extremely helpful. When they explained what they were doing and why, it was extremely clear. They were professional and courteous.
Dr. Gao is my dude. He has really helped to manage my diabetes so much so that my numbers are dropping without medication...woohoo
I had a great visit.. the doctor was helpful and informative, he provided all necessary information I needed.
I was very satisfied with the care given and Dr GAO, took care to. address and resolve my concern.
Dr Gao was very thorough and I appreciated the time he spent with me.
The doctor I am seeing for the site where cancer was removed needed a test made of the site. He is only available once a month so I got an appt. with another Dr. who could take the sample. When the result is in, my Dr. will evaluate whether I need additional action.
Everything was VERY quick. In then out like nothing was more than 3 mins, meeting the doctors and nurses and getting everything done in no time. Quick and painless. maybe too quick but whatever.
Dr. Gao listens to all concerns. He is the most thorough and insightful care provider I have ever had. He has improved my quality of life.
This was the first appointment with Dr. Gao. He was very cordial, knowledgeable, and I have selected him as my PcP.
was very thankful I got in fast.He told me in very understandable answers to my questions.
Dr Gao is an outstanding doctor with greatest passion and highest standard of professionalism to care for his patients! Many thanks to your clinic to have such a wonderful caring provider!
very helpful toward my issues
I am satisfied to see Doctor LU GAO, and the staff too.
I am very satisfied with Doctor Lu GAO and the staff as well.
for the first time in many years I have find a doctor that i feel that really take the time to listing to what i was saying and did not rush me.
The provider was very attentive. This was my first visit, I just establishing a primary care doctor.
he was very caring about me. and his opinion of things I need to do for my health care.
good experiences and comfortable with him and his nurse.
Took me in right on time. Doctor was nice and listened to my care needs. Staff was courteous and helpful.
I am grateful for Dr. Gao and his team to treat my lower back problem, so as the front door team, they are friendly and helpful in a professional way. Great staff.
Clean, neat and courteous.
understanding and compassionate
Dr. and nurses are doing their job professionally. I am happy to visit this office.
I have good impression with my provider, I like him.
The Patient Rating score is based on responses given during the CAHPS Patient Experience Survey. Comments are also gathered from the same survey and displayed in their entirety with the exception of any language that may be considered slander, libel or contain private health information, which will be removed prior to publishing the comments. Responses are measured on a 10 - point scale, with 10 being the best score. These scores are then translated to a 5 - point scale in order to display results in a 5 - star rating.