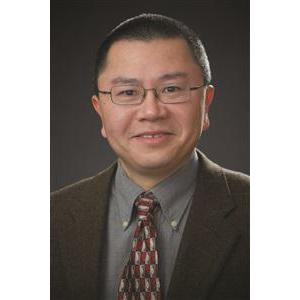 Ming Zhang, M.D.
Medical Director, Structural Heart and Valve Disease
Rating 4.5
Accepting New Patients
Swedish Heart & Vascular - Cherry Hill
US
About Ming Zhang, M.D.
Dr. Ming Zhang is the System Chief for the Department of Cardiovascular Services at Swedish Medical Center; he is board-certified in cardiology, interventional cardiology and echocardiography. He has a special interest in complex coronary artery disease, hemodynamic support and structural heart disease. Following his fellowship in Cleveland Ohio, he completed an extra year of advanced training in interventional cardiology at Swedish Medical Center.
Education
China Medical University

Medical School, 1992

University Hospitals Case Medical Center

Fellowship, 2011

University Hospitals Case Medical Center

Residency, 2007
Board Certifications
American Board of Internal Medicine - Interventional Cardiology
American Board of Internal Medicine - Cardiovascular Disease
American Board of Internal Medicine - Internal Medicine
Languages
Insurances Accepted
Aetna Medicare Advantage HMO
Aetna Medicare Advantage PPO
Aetna PPO
Amerigroup - Medicare Advantage
Cigna PPO
Community Health Plan of Washington (WA Apple Health)
Coordinated care (WA Apple Health)
First Health/Coventry PPO
Health Net - TriCare
Humana - ChoiceCare PPO
Humana Medicare Advantage HMO
International Community Health Services Pace Program
Kaiser Foundation
Medicare
Molina
Molina Healthcare (WA Apple Health/Healthy Options)
Multiplan PPO
Premera Medicare Advantage HMO
Providence Health Plan
Providence Health Plan - Medicaid
Providence Health Plan - Medicare Advantage
Regence BlueShield of Washington
United Healthcare HMO
United Healthcare Medicare Advantage
United HealthCare PPO
WellCare
Clinical Interests
abnormal calcium score
abnormal coronary angiography
abnormal electrocardiogram (ekg)
abnormal stress test
acute bacterial endocarditis
anomalies of the coronary artery
anomalous left coronary artery from the pulmonary artery (alcapa)
aortic stenosis
aortic valve disease
arrhythmia
atherectomy
atherosclerosis
atherosclerosis of the aorta
athletic heart syndrome
atrial fibrillation
atrial flutter
atrial tachycardia
atrioventricular block
atrioventricular septal defect
autoimmune pericarditis
av nodal arrhythmia
bicuspid valve repair
blood clot
bradycardia
cardiac angina
cardiac arrest
cardiac catheterization
cardiac catheterization complications
cardiac conduction defects
cardiac disease in pregnancy
cardiac insufficiency
cardiac risk assessment
cardiac sarcoma
cardiomegaly
cardiomyopathy
cardiospasm
chest pain
cholesterol disorders
complete atrioventricular block
conduction defects
congestive heart failure (chf)
coronary angiography
coronary angioplasty
coronary artery disease
coronary artery fistula
coronary artery stent placement
coxsackie endocarditis
diabetic cardiomyopathy
dyspnea on exertion
elevated creatine kinase
enhanced external counterpulsation therapy eecp
familial arrhythmias
family history of heart disease
family history of sudden cardiac death
femoral artery angioplasty
heart biopsy
heart murmur
heart racing
holter monitor
hypertension
hypertrophic cardiomyopathy
iliac aneurysm
in office cardiac echocardiogram
in office cardiac stress test
infiltrative disorders of the heart
intra aortic balloon pump
intravascular ultrasound
ischemic cardiomyopathy
laser atherectomy
left bundle branch block
left heart failure
malignant hypertension
microvascular dysfunction
minimally invasive aortic valve replacement
minimally invasive mitral valve repair
mitral regurgitation
mitral valve insufficiency
myocardial infarction (mi)
myocarditis
myxoma
palpitations
papillary muscle disorders
paravalvular leak repair
paroxysmal supraventricular tachycardia
paroxysmal tachycardia
paroxysmal ventricular tachycardia
patent ductus arteriosus
patent foramen ovale
patent foramen ovale closure
percutaneous valvuloplasty
pericarditis
peripheral artery angioplasty
postural tachycardia syndrome
premature beats
premature ventricular contractions
preventative cardiology
prinzmetals angina
pulmonary artery stenosis
pulmonary edema
pulmonary valve disorders
pulmonary valve insufficiency
pulmonary valve stenosis
refractory angina
rheumatic mitral regurgitation
rheumatic mitral stenosis
rheumatic mitral stenosis with insufficiency
rhythm disorder
right bundle branch block
right ventricular hypertrophy
stent thrombosis
stenting
supraventricular tachycardia
syncope
tachycardia
tee
thrombosis
thrombosis of the iliac artery
transcatheter aortic valve replacement
transesophageal echocardiography
transposition of great vessels
transthoracic echocardiogram
tricuspid regurgitation
tricuspid valve disease
valve stenosis
valvular endocarditis
valvuloplasty
vasovagal syncope
ventricular tachycardia
virtual care
wolff parkinson white syndrome
Swedish First Hill
747 Broadway
Seattle, WA 98122
Swedish Cherry Hill Campus
500 17th Ave.
Seattle, WA 98122
Swedish Issaquah
751 Northeast Blakely Drive
Issaquah, WA 98029
Patient Reviews
(86 Reviews)
The very best diagnostic cardiac surgeon I could ever hope to have been lucky enough to have been with. He is a kind man as well.
His care has increased my life expectancy and enjoyment.
It was my first time encountering Dr. Zhang, and I couldn't have been more delighted. His energy and enthusiasm made discussing a very serious issue that much less stressful. I wish more medical professionals could follow his example.
I have complete trust in Dr. Zhang.
They had good contact with my friend who accompanied me. Due to covid, she couldn't come in with me. Nurses kept her apprised of the situation with testing.
I had a pleasant experience at Swedish as this was my first visit to the hospital. Everyone I came in contact with was very nice and helpful. it makes going to drs / hospitals much easier. Thank you !
I'm very happy with Dr Zhang and will continue with him as my cardiologist as long as he's with Swedish
excellent care. thank you
I was in and given information that I needed to make a decision quickly so I could move on to the next phase of my treatment.
The staff (from reception to physician's assistants and the physician himself) are great. Friendly, helpful, courteous...couldn't be better.
I was with my provider a year. He handles my medical history patiently & in a friendly manner.Thank you for all !
I feel confident about pending procedures that Dr. *NAME* will be providing.
Exceptional care - via phone and in house.
The Patient Rating score is based on responses given during the CAHPS Patient Experience Survey. Comments are also gathered from the same survey and displayed in their entirety with the exception of any language that may be considered slander, libel or contain private health information, which will be removed prior to publishing the comments. Responses are measured on a 10 - point scale, with 10 being the best score. These scores are then translated to a 5 - point scale in order to display results in a 5 - star rating.