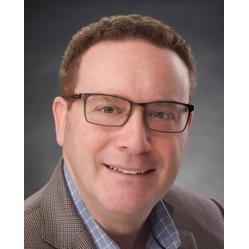 Philip J. Gold, M.D.
Medical Oncologist
Rating 4.7
Accepting New Patients
Medical Oncology - Swedish Cancer Institute First Hill
US
About Philip J. Gold, M.D.
Philip J. Gold, MD, is Director of Clinical Research and the Program Leader for the Gastrointestinal (GI) Oncology Program at the Swedish Cancer Institute in Seattle, Washington. In 1991, Dr. Gold obtained his degree in medicine with a distinction in research at the University of Miami School of Medicine in Florida. He then completed an internal medicine internship and residency at the University of Washington. Dr. Gold received the Amgen Oncology Fellowship Award while he was training in medical oncology at the University of Washington School of Medicine and the Fred Hutchinson Cancer Research Center. Presently, he is board certified in medical oncology. Dr. Gold's clinical investigations on GI tumors, and particularly colorectal cancer treatment, can be found in peer-reviewed publications like the Journal of Clinical Oncology, Seminars in Oncology, and Cancer Investigation. Furthermore, he currently serves as a member of the NCI Colon Task Force, and the Southwest Oncology Group, where he serves as the subcommittee co-chair for colon cancer. In his free time, Dr. Gold enjoys photography and spending time with his wife and three sons.
Insurances Accepted
Aetna Medicare Advantage HMO
Aetna Medicare Advantage PPO
Aetna PPO
Amerigroup - Medicare Advantage
Cigna PPO
Community Health Plan of Washington (WA Apple Health)
Coordinated care (WA Apple Health)
First Health/Coventry PPO
Health Net - TriCare
Humana - ChoiceCare PPO
Humana Medicare Advantage HMO
International Community Health Services Pace Program
Kaiser Foundation
Medicare
Molina
Molina Healthcare (WA Apple Health/Healthy Options)
Multiplan PPO
Premera Medicare Advantage HMO
Providence Health Plan
Providence Health Plan - Medicaid
Providence Health Plan - Medicare Advantage
Regence BlueShield of Washington
United Healthcare HMO
United Healthcare Medicare Advantage
United HealthCare PPO
WellCare
Clinical Interests
anal cancer
anorectal cancer
appendiceal cancer
biliary tract cancer
cancer
cancer chemotherapy
cancer during pregnancy
cancer genomics
cancer survivor
carcinoid of stomach
carcinoid tumor
carcinoid tumor of pancreas
cholangiocarcinoma
colon cancer
colon cancer chemotherapy
colorectal cancer
cystadenoma of pancreas
egfr mutation
endocrine complications of cancer therapy
gallbladder cancer
gastrin secreting tumor of pancreas
gastroesophageal junction cancer
gastrointestinal (gi) cancer
gastrointestinal (gi) cancer genomics
gastrointestinal stromal tumors (gist)
hepatoblastoma
insulinoma
islet cell tumor
liver mass
lynch syndrome
malignant neoplasm of liver
malignant neoplasm of pancreatic duct
malignant rectal neoplasm
malignant tumor of extrahepatic bile duct
metastatic colon cancer
metastatic liver cancer
neuroendocrine tumors
pancreas cancer
pancreas head cancer
pancreas tail cancer
pancreatic mass
personal history of malignant neoplasm of liver
plasma cell dyscrasia
pseudomyxoma peritonei
pulmonary metastases
recurrent colorectal cancer
small bowel cancer
stomach cancer
teratogen exposure
unknown primary cancer
Swedish Cherry Hill Campus
500 17th Ave.
Seattle, WA 98122
Swedish First Hill
747 Broadway
Seattle, WA 98122
Patient Reviews
(76 Reviews)
Dr. Gold is always a treat to visit with. So are his staff.
Dr Gold is a great oncologist. I am thankful that he is my doctor.
Dr. Gold is one of the best doctors I have ever had. He is amazing and I am lucky to have him on my side through my cancer journey. I would recommend him to anyone.
Dr. Gold is a wonderful caring brilliant man. please give him a raise!
Dr Gold is the above and beyond the bestDr I have ever seen and he is always onTop of all my questions and concerns.The staff is well prepared and everyone Is on the same page when it comes tocaring for patients.
Dr. Gold has been my oncologist for 14 years. He is always friendly and professional.
Dr. Gold seems almost annoyed to have to see patients, gives one word answers, and keeps forgetting details of my case.
Dr. Gold is professional and personable that I find easy to talk to. I believe he has my best interests at heart and will go to lengths to make sure I get the right care. I believe he saved my happy life and/or God wasn't through with me yet. He is a gem so you have to make sure he gets paid lots of money.
Dr Gold is my oncologist. I have been cancer free for 18 months. I have complete confidence in his care.
this provider is always good, thorough, friendly and on time. I chose to see him once a year even though it is not necessary at this time,
Dr Gold and everyone associated with hisCare team are outstanding. This officeshould be used as an example on howto provide great service.
Couldn't ask for anything better. Dr. Gold is a nice man. He is very professional.
Dr. Gold lives up to his name....he is "gold". He listens, is attentive, kind....such a good bedside manner and he is always willing to listen to any questions or concerns I may have. HE IS THE BEST!!!!! Give him a raise! :-)
The Patient Rating score is based on responses given during the CAHPS Patient Experience Survey. Comments are also gathered from the same survey and displayed in their entirety with the exception of any language that may be considered slander, libel or contain private health information, which will be removed prior to publishing the comments. Responses are measured on a 10 - point scale, with 10 being the best score. These scores are then translated to a 5 - point scale in order to display results in a 5 - star rating.