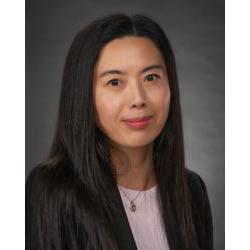 Fengting Yan, M.D., Ph.D.
Medical Oncologist
Rating 4.7
Accepting New Patients
Medical Oncology First Hill - True Center
US
About Fengting Yan, M.D., Ph.D.
"Dr. Yan is interested in personalized care and translational research in women's cancer. Extensive lab and clinical research knowledge are applied in her "bench-to-bedside" approach to patient care. Dr. Yan also has years of experience in public education on women's health through internet and TV talk shows."
Education
University of Washington

Fellowship, 2018

Xian Medical University

Medical School, 1996

Ohio State University

Residency, 2015
Board Certifications
American Board of Internal Medicine - Hematology
American Board of Internal Medicine - Internal Medicine
American Board of Internal Medicine - Medical Oncology
Associations
Member of American College of Physicians
American Society of Hematology
American Association for Cancer Research
and Executive editor
Journal of Women's Health Care
Languages
Insurances Accepted
Aetna Medicare Advantage HMO
Aetna Medicare Advantage PPO
Aetna PPO
Amerigroup - Medicare Advantage
Cigna PPO
Community Health Plan of Washington (WA Apple Health)
Coordinated care (WA Apple Health)
First Health/Coventry PPO
Health Net - TriCare
Humana - ChoiceCare PPO
Humana Medicare Advantage HMO
International Community Health Services Pace Program
Kaiser Foundation
Medicare
Molina
Molina Healthcare (WA Apple Health/Healthy Options)
Multiplan PPO
Premera Medicare Advantage HMO
Providence Health Plan
Providence Health Plan - Medicaid
Providence Health Plan - Medicare Advantage
Regence BlueShield of Washington
United Healthcare HMO
United Healthcare Medicare Advantage
United HealthCare PPO
WellCare
Clinical Interests
breast cancer
breast cancer genomics
cancer chemotherapy
cancer during pregnancy
cancer genomics
cervical cancer
endometrial cancer
endometrial cancer genomics
gynecologic cancer genomics
ovarian cancer
virtual care
Patient Reviews
(214 Reviews)
Dr Yan is very thorough and easy to talk to. She's always prompt getting test results to me
it has been an easy transition to Dr. Yan since Dr. Rinn's departure. Dr. Yan is very friendly and easy to talk to. She is also a good listener.
Dr. Yan has been an excellent professional and caring person who helped me through a most challenging year of cancer treatment
Staff helpful and supportive, physician knowledgable and thorough.
She's a wonderful physician.
Dr. Yan is a great listener and makes all medical issues easy to understand. She explores all options of possible treatments and side effects.
Dr Yan is extremely thorough and also personable. She is awesome
she is friendly, treating patients with good will and enthusiastic.
This provider is very sensitive to my needs and I feel confident she has the training and experience to give me excellent care.
With professional knowledge, she patiently explained to me the problems I raised and the solutions.
I have seen Dr Yan twice in the past year after my previous doctor left the practice. Dr. Yan is knowledgeable, an excellent listener and I trust her judgment.
I always have very positive experiences with Dr. Yan.
Dr Yan super knowledgeable and very concerned about her patients . Always receive the time necessary to address all issues.
really like her & her team
Dr. Yan is kind, attentive, patient, and thorough. I am confident that I am receiving the best care.
Dr. Yan is kind, compassionate and listens to concerns.
she is very good and knowledgeable
Dr. Yan is wonderful! I am very happy with the care and respect I have received, including from the excellent nursing staff since before Dr. Yan came into the clinic.
Dr. Yan explained very carefully to me the 2 options I had for cancer treatment. When I told her I did not have the stamina to come to First Hill every day for a month, she agreed that a hormone therapy drug was the right drug for me to use. Dr. Yan was friendly, knowledgeable and very willing to listen and provide alternatives. I would recommend her to anyone who asks.
Dr. Yan is a very delicate doctor and open minded. She discusses the treatment options with me and respected my decision.
Dr Yan and team are always efficient, thorough and helpful. This particular appt. required a bone density scan to determine a base line for next years switch to a different medication. Receptionist not only gave me the number and address to call for this, but the next day the image center actually called ME for the appointment. I've also had a question regarding the next drug, and Dr. Yans nurse, got back to me in My Chart by 9am the following day.
This was my first visit with Dr Yan. She is an awesome doctor, and I look forward to working with her.
Dr Fengting Yan has a commendable bedside manner. She showed empathy and compassion.
Dr Yan always answers all my questions no matter how long it takes. She is very receptive and responsive and truly seems to care.
This provider has generally been very good at being available and answering questions about my care.
Dr. Yan is wonderful. She is very kind, knowledgeable and thorough in her exam and explanations. My only complaint is with the front desk receptionist upon entering the waiting area. This person was abrupt, cranky and rude, not only to me, but also to others who came in while I was sitting in the waiting area. As the first person one sees when arriving for an appointment, I would expect this position to be occupied by a friendly, helpful and courteous person, not the opposite.
Best possible practice and doctor!
Dr. Yen is very knowledgeable and provided me with information regarding my health care. She shared my lab results and answered my questions and encouraged me to call if i had ant additional questions once I left her office. She also called me at 7:00 pm to give me the results of my MRI. She is amazing and dedicated to her patients.
This doctor is intelligent, clear, respectful, personable and most of all, very knowledgeable.
This was my first meeting with Dr. *NAME* since Dr. *NAME* retired and he was my physician.
Dr. Yan is knowledgeable, personable, kind, patient, and understanding. The level of care she provides is outstanding. I am grateful for her attentiveness and feel I am in great hands to be in her care for my breast cancer treatment.
always great...we had a longer wait than usual, as one of her patients had a reaction she needed to take care of. as the nurse who is usually in charge of that was on vacation that week.normally the wait is about 5 min to see her.
She did an excellent job addressing all of my questions, and giving advice on a very complicated issue.
I have no concerns with Swedish Oncology. They were very kind, helpful and professional.
This is the first time meeting this provider. She was completely attentive to me. We are on the same page with my care from here on out. I will look forward to seeing her every 6 months. Thank you all for being here for me and making sure I am getting the best possible care I can receive!
first time seeing this new oncologist after my last, very trusted provider left. I now feel very comfortable with the new provider. She knew my history, answered all my questions (I had a lot!), and was extremely thorough
fantastic Doc. she spent a lot of one on one time making sure I had all my questions answered!
first visit with Dr. Yan. She was knowledgeable and very personable. and she is very responsive
Dr. Yan was fantastic! [...]
Dr. Yan is very thorough and professional. She explains all my questions. [...] is amazing too. The whole staff is welcoming and always puts me at ease.
Dr. Yan was fantastic. She took the time to ask me questions and listen to my concerns and explained clearly the details behind the type of cancer I have and the treatment options available and the ones she would recommend. She is very kind and compassionate.
I ask a lot of questions. I need to know if my treatments are medically necessary and realistically what kind of outcome this physician has seen based on her experience if the treatments (meds, treatments, etc.) are delayed, not done, or are completed according to protocol. For the most part that has been the case but I'm not always sure.
I LOVE Dr. Yan. Her entire staff have been supportive, friendly and ALWAYS got me answers immediately. I have felt that Dr. Yan was always 'on top of' everything that I needed for my treatment. I have referred her to several people already and have continually posted current updated information on my social media sites about how happy I have been with my care at Swedish Cancer Institute. Dr. Yan has been very open and supportive toward my family members when they came to my appointments. THANK YOU!!!
She was thorough and explained my treatment options to me and answered all the questions I had.
Dr. Yan is an amazing and caring doctor. She put me at ease during a difficult situation, but was honest and forthcoming in what to expect with chemo/ cancer treatment.
Dr. Yan and staff addressed my needs in a professional manner. Thank you.
great recommendation for another specialist and follow up on a questionable test result
Dr. Fengting Yan is wonderful. This was my first visit to her. She was recommended by a friend & she exceeded my expectations!
I love Dr. Yan. She is very attentive and has been extremely helpful through everything.
This was a new provider to me, as my previous one retired. I felt she explained everything to me regarding my blood tests and answered all my questions and concerns.
This was my first visit to this doctor who had replaced one I'd seen for the past 8 years. (that one moved away). Dr Yan turned out to be excellent! I found her to be even better than the doctor she replaced, which I hadn't thought possible!
My experience was great. met Dr. Yan for the first time. She answered all my questions and listened carefully to my concerns. Very prompt, pleasant and has me back on track with future appointments.
Dr Yan is very patient, listens and answers my questions and reassures me without bending the facts. She's sincere and really seems to care.
I always enjoy my visit with Dr. Yan as she treats me like a whole person and not just a patient with a specific issue.
Dr Yan is a new oncologist to me. [...] took care of me for years after my 2 mastectomies. She new me inside and out and i'm hoping Dr. Yan will take a personal interest in my health. I appreciate her.
Remarkable experience. I left the appointment feeling remarkably optomistic and happy. I feel really fortunate to have Dr. Yan as my provider. She is so warm, expeienced, dedicated, thoughtful, efficient and optomistic
my provider's attention to detail & thoroughness is appreciated
All my experiences have been good at this encounter and previous ones as well. The provider is well prepared and never seems rushed or distracted and focuses on me and my issues. I appreciate the RN as well, as I feel confident my issues are always front and center.
wonderful service at the Oncologist
The receptionist never notified the doctor's nurse that I arrived and I sat in the waiting room for over an hour. Just terrible. The doctor apologized profusely and told me to never wait over 20 minutes in the future.
She was stellar in every way.
Dr. Yan is amazing. She makes me feel very well taken care of and is always looking out for my best health, not just as my doctor but as a great person. Dr. Yan is kind, personable, organized, and exceptional in every way.
Dr. Yan and her team are great!
The Patient Rating score is based on responses given during the CAHPS Patient Experience Survey. Comments are also gathered from the same survey and displayed in their entirety with the exception of any language that may be considered slander, libel or contain private health information, which will be removed prior to publishing the comments. Responses are measured on a 10 - point scale, with 10 being the best score. These scores are then translated to a 5 - point scale in order to display results in a 5 - star rating.