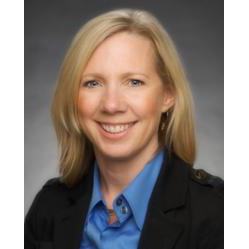 Tanya A. Wahl, M.D.
Medical Oncologist
Rating 4.9
Accepting New Patients
Swedish Cancer Institute - Issaquah
US
About Tanya A. Wahl, M.D.
I believe in patient centered, personalized care driven by the best data available.
Education
Duke University School of Medicine

Medical School

University of Washington/Fred Hutchinson Cancer Research Center

Fellowship

Stanford University Hospital and Medical Center

Internship and Residency
Board Certifications
American Board of Internal Medicine - Medical Oncology
Associations
American Society of Clinical Oncology
Languages
Insurances Accepted
Aetna Medicare Advantage HMO
Aetna Medicare Advantage PPO
Aetna PPO
Amerigroup - Medicare Advantage
Cigna PPO
Community Health Plan of Washington (WA Apple Health)
Coordinated care (WA Apple Health)
First Health/Coventry PPO
Health Net - TriCare
Humana - ChoiceCare PPO
Humana Medicare Advantage HMO
International Community Health Services Pace Program
Kaiser Foundation
Medicare
Molina
Molina Healthcare (WA Apple Health/Healthy Options)
Multiplan PPO
Premera Medicare Advantage HMO
Providence Health Plan
Providence Health Plan - Medicaid
Providence Health Plan - Medicare Advantage
Regence BlueShield of Washington
United Healthcare HMO
United Healthcare Medicare Advantage
United HealthCare PPO
WellCare
Clinical Interests
abnormal mammogram
aromatase inhibitor
bone cancer
brain neoplasms
breast cancer
breast cancer chemotherapy
breast cancer follow up
breast cancer genetics
breast cancer genomics
cancer
cancer chemotherapy
cancer during pregnancy
cancer genomics
cancer survivor
carcinoma in situ of breast
chemoradiation
colorectal cancer
ductal carcinoma in situ (dcis)
dysplasia of breast
egfr mutation
endocrine complications of cancer therapy
endometrial cancer
er positive breast cancer
family history of breast cancer
gynecologic (gyn) cancer care
head and neck cancer
hematologic malignancies
her2neu receptor
hormone replacement therapy
kidney cancer
leukemia
lobular carcinoma in situ (lcis)
lymphoma
male breast cancer
mammogram
metastatic breast cancer
microcalcifications
multiple myeloma
palliative care
plasma cell dyscrasia
pulmonary metastases
radiation treatment for breast cancer
sarcoma
sentinel node biopsy
teratogen exposure
testicular cancer
thrombotic disorders
unknown primary cancer
Swedish First Hill
747 Broadway
Seattle, WA 98122
Swedish Cherry Hill Campus
500 17th Ave.
Seattle, WA 98122
Swedish Issaquah
751 Northeast Blakely Drive
Issaquah, WA 98029
Patient Reviews
(205 Reviews)
Tanya's is totally awesome. I would recommend here to all my friends.
Dr Wahl is EXCELLENT in every way !
I love Dr Wahl...Her care of me has been extraordinary. I am well and doing great thanks to her.
Dr. Wahl is always very thorough and great to work with on my ongoing treatment plan.
blood test was excellent, I usually have trouble with veins. Dr. Wahl excellent.
Love Dr. Wahl! She is the very best. Very attentive, caring and knowledgeable. Always has my best interests and condition in mind. She is proactive regarding my treatment and is up to date on new procedures and drugs.
It is always a pleasure to see Dr. Wahl.
Dr. Wahl is a very good doctor and her staff is excellent
Dr. Wahl is professional and knowledgeable. She made sure I understood clearly what my health needs were, what the medication was. I'm very satisfied with Dr. Wahl. Thank you.
Always shows great concern for my health
Dr. Wahl is a wonderful doctor who listens carefully to my concerns and gives me good, direct answers. I trust her completely. She is compassionate. She saved my life in 2016 when I was diagnosed with breast cancer.
She is caring and knowledgeable about what is going on with me.
Dr Wahl is always professional, approachable and extremely knowledgeable. I would recommend her excellent care to anyone unfortunate to need an oncologist. She's the best!
I have excellent communication with my provider and feel that she pays close attention to my case as it develops. .
She is the best provider I could ever have.
Dr. Wahl is an amazing medical professional and human being. I'm really glad to have her as my oncologist.
Excellent service and attentive
Dr. Wahl is kind a d caring and ALWAYS listens.
Dr Wahl and her staff provide exemplary care for my cancer, and I often recommend them to family and friends
Dr Wahl is always clear, caring, and thorough!!!!!!
Dr. Wahl is the best oncologist, I trust her implicitly with my cancer care.
Great experience, as always. I am very thankful to have Dr. Wahl as my provider. Extremely professional and compassionate.
MY DOCTOR, My hope, My IDOL is Dr. Tanya Wahl . PERIOD
Excellent care, top notch!
I chose Dr. Wahl because she also treated my daughter. My daughter thinks very highly of her.
Dr. Wahl has managed my cancer care with precision and thoughtfulness.
Dr Wahl listens carefully and responds thoughtfully. Very grateful for her care.
I have C.L.L. and am very happy with DR Wahl
This was routine annual follow up to cancer. I am comfortable with the doctor who has been my primary oncologist.
Tanya Wahl is the BEST doctore I have ever used. She is so compassionate, asks about my grandkids, one who is in recovery from a brain tumor. I can't RAVE enough about how AWESOME is Dr. Wahl!!!
Other patients I have talked to really like this Doctor and she is a well respected Oncologist. I trust her and am looking forward to getting to know her better. She is a very busy doctor.
Dr Wahl knows my situation and is always describes options thoroughly. Makes me feel confident she cares about me as a patient and not a number.
Dr. Whal is the best. All bases are always covered. I don't believe anyone could provide any better care.
this was a first time visit with Dr Wahl. I have previously been treated by Swedish in Seattle, but have moved to the [...] area and needed to get follow up care closer to my new home. I knew I would get excellent care from previous treatment at other Swedish location. I was NOT disappointed! dR WAHL and her staff were professional, friendly and knowledgeable. about my case. it was a GREAT introduction.
A completely satisfactory visit
I am totally pleased with my Oncology care with Tanya Wahl, M.D.. She is informed, compassionate, and carefully explains my progress, answering ALL questions.
Dr Wahl has been my medical oncologist for several years and I could not have gone thru this without her. She is an extremely kind and caring doctor making me at ease every time I see her.
Dr. Wahl is a most caring, well-informed and extremely competent physician. I have great confidence in her and her medical team.
Dr. Wahl is thorough and knowledgeable. She's also very kind and is a great listener. I have faith in her care.
Dr. Wahl is amazing and I feel privileged to be under her and her teams care.
always good experience with her
Dr. Wahl was very thorough and articulate throughout my visit with her. She asked questions and listened when I had answers. She also encouraged me to ask any questions I might have. She seemed knowledgeable and competent.
Dr. Wahl listened well to all my concerns and questions and provided the explanations and answers that I needed to fully understand and participate in my health and wellness journey.
Meet all my expectations.
I very much appreciate Dr Wahl and her practice. I have always had a very positive experience visiting her.
The Patient Rating score is based on responses given during the CAHPS Patient Experience Survey. Comments are also gathered from the same survey and displayed in their entirety with the exception of any language that may be considered slander, libel or contain private health information, which will be removed prior to publishing the comments. Responses are measured on a 10 - point scale, with 10 being the best score. These scores are then translated to a 5 - point scale in order to display results in a 5 - star rating.