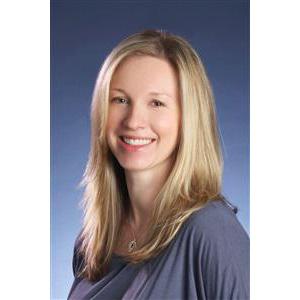 Laura C. Carmichael, ARNP, CNM, MBA
Rating 5.0
Accepting New Patients
Swedish Midwifery-Issaquah
US
About Laura C. Carmichael, ARNP, CNM, MBA
As a Midwife, it is important to Laura that women feel heard and respected throughout the process of providing care. She understands that pregnancy and health-care can be difficult to navigate at times, and sees herself as an advocate for women and their families. Laura believes that up to date information and effective communication are cornerstones to excellent care. She specializes in prenatal care, birth, postpartum care, contraception, menopausal care, annual exams, and more. Laura has lived on the Eastside most of her life and currently lives in Issaquah with her husband and children. She enjoys being outdoors, hiking, gardening, reading and playing with her kids.
Board Certifications
American Midwifery Certification Board
Associations
American College of Nurse Midwives
Languages
Insurances Accepted
Aetna PPO
Amerigroup - Medicare Advantage
Amerigroup Medicaid (WA Apple Health)
Cigna PPO
Community Health Plan of Washington - Medicare Advantage
Community Health Plan of Washington (WA Apple Health)
Medicare
Molina Healthcare (WA Apple Health/Healthy Options)
UnitedHealthcare - AARP HMO
Clinical Interests
abdominal cramps
advanced maternal age
amenorrhea
anemia of pregnancy
annual gynecological examination
anovulation
anovulatory bleeding
antepartum and postpartum care
asymptomatic bacteriuria
atrophic vaginitis
atypical glandular cells of undetermined significance
atypical squamous cells of undetermined significance on pap smear
bacterial vaginosis
benign breast lump
bicornuate uterus
birth control
breast examination
breast lump
chlamydia female only
dysmenorrhea
dyspareunia
endometriosis
endometritis
fibroids
first trimester screening
hot flashes
human papilloma virus
intrauterine device
intrauterine growth restriction fetus
irregular menstruation
lactation disorders
lactation support
maternal obesity
menometrorrhagia
menopause
menorrhagia
missed periods
oligomenorrhea
oral contraceptive counseling
ovarian endometriosis
pap smear
pelvic varicose veins
perimenopause
perinatal mental health
post partum check up
postcoital bleeding
postmenopausal bleeding
postpartum care
preconception counseling
preeclampsia
pregnancy
pregnancy counseling
premenstrual dysphoric disorder
premenstrual syndrome pms
prenatal care
prenatal testing
previous stillbirth
routine gynecological care
sexual dysfunction
sexually transmitted diseases
unicorneate uterus
urge incontinence
urinary incontinence
urinary stress incontinence
urinary tract infection
uterine bleeding
vaginal atrophy
vaginal birth after caesarean section
vaginal bleeding
vaginal candidiasis
vaginal discharge
vaginal dryness
vaginal infections
vaginal irritation
vaginismus
vaginitis
virtual care
vulvodynia
vulvovaginitis
womens health
Swedish First Hill
747 Broadway
Seattle, WA 98122
Swedish Issaquah
751 Northeast Blakely Drive
Issaquah, WA 98029
Patient Reviews
(43 Reviews)
the provider was very helpful and it was easy to understand their instructions. they spent time to hear me and comprehend what I was feeling to then give me guidance in how to proceed. they were very attentive and kind.
Great experience with Laura. She was very friendly and professional. She listened to my description and questions carefully and patiently. Her knowledge and suggestions were clear and helpful. Very easy and pleasant to communicate with her.
This was the first time I've seen Dr Charmicheal and she was extremely caring and helpful. I went in for a pap and annual exam as well as getting an IUD replaced. She walked me through the whole thing and made it as quick and painless as possible. I felt very comfortable through the whole appointment.
Laura is awesome! I am so thankful she is a part of your team!
All of the midwives are amazing. they (and in this case Laura and her intern [...]) are so respectful and walk with you in your care plan, making it work for you in your time and situation. I always leave the office feeling empowered, healthy and capable, which is huge for me having a life long history of bad experiences in medical settings and a phobia like reaction to procedures. i could not speak more highly of laura and the rest of the team.
Laura Carmichael is a lovely, compassionate, sweet provider and I feel lucky to be in her care!
I love coming to my visits when they are needed. Laura always takes the best needed action for my care. I switched to Midwife because I wanted her to be my provider, my husband and I love how professional and knowledgeable she is and feel very comfortable with my care with her.
Every provider I've seen at this clinic has been knowledgeable & caring. Great team!
The Patient Rating score is based on responses given during the CAHPS Patient Experience Survey. Comments are also gathered from the same survey and displayed in their entirety with the exception of any language that may be considered slander, libel or contain private health information, which will be removed prior to publishing the comments. Responses are measured on a 10 - point scale, with 10 being the best score. These scores are then translated to a 5 - point scale in order to display results in a 5 - star rating.