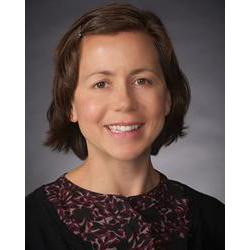 Laura J. Hanna-Bergen, CNM
Certified Nurse Midwife
Rating 4.7
Swedish Midwifery-Issaquah
US
About Laura J. Hanna-Bergen, CNM
Laura began as an Army Nurse working in medical, surgical, and pediatric units. Upon becoming a nurse practitioner she worked in rural clinics, in the ER as a sexual assault nurse examiner, became a La Leche League Leader and childbirth educator. As a certified nurse midwife, she has worked as a home birth midwife and a hospital midwife. She's passionate about birth choices, wanting every woman to have a birth that is beautiful and empowering. Laura is continuously humbled and amazed by a woman's strength and beauty during birth, and feels privileged to be working with women and families throughout their lifespan. Laura lives in Sammamish with her family and dogs, enjoys volunteering at her daughter's school, and distance running.
Associations
American College of Nurse Midwives
Languages
Insurances Accepted
Aetna Medicare Advantage HMO
Aetna Medicare Advantage PPO
Aetna PPO
Amerigroup - Medicare Advantage
Choice /Humana PPO
Cigna PPO
Community Health Plan of Washington (WA Apple Health)
Coordinated care (WA Apple Health)
Coventry/First Health PPO
Health Net - TriCare
Humana Medicare Advantage
International Community Health Services Pace Program
Kaiser Foundation
Medicare
Molina
Molina Healthcare (WA Apple Health/Healthy Options)
Multiplan PPO
Premera Medicare Advantage HMO
Providence Health Plan
Providence Health Plan - Medicaid
Providence Health Plan - Medicare Advantage
Regence BlueShield of Washington
United Healthcare HMO
United Healthcare Medicare Advantage
United HealthCare PPO
WellCare
Clinical Interests
abdominal cramps
advanced maternal age
amenorrhea
anemia of pregnancy
anovulation
anovulatory bleeding
antepartum and postpartum care
asymptomatic bacteriuria
atrophic vaginitis
atypical glandular cells of undetermined significance
atypical squamous cells of undetermined significance on pap smear
bacterial vaginosis
benign breast lump
bicornuate uterus
birth control
breast examination
breast lump
chlamydia female only
dysmenorrhea
dyspareunia
endometriosis
endometritis
fibroids
first trimester screening
hot flashes
human papilloma virus (hpv)
intrauterine device (iud) placement
intrauterine growth restriction fetus
irregular menstruation
lactation disorders
lactation support
maternal obesity
menometrorrhagia
menopause
menorrhagia
missed periods
oligomenorrhea
oral contraceptive counseling
ovarian endometriosis
pap smear
pelvic varicose veins
perimenopause
perinatal mental health
personal history of stillbirth
post partum check up
postcoital bleeding
postmenopausal bleeding
postpartum care
preconception counseling
preeclampsia
pregnancy
pregnancy counseling
premenstrual dysphoric disorder
premenstrual syndrome (pms)
prenatal care
prenatal testing
routine gynecological care
sexual dysfunction
sexually transmitted disease (std)
unicorneate uterus
urge incontinence
urinary incontinence
urinary stress incontinence
urinary tract infection
uterine bleeding
vaginal atrophy
vaginal birth after caesarean section
vaginal bleeding
vaginal candidiasis
vaginal discharge
vaginal dryness
vaginal infections
vaginal irritation
vaginismus
vaginitis
virtual care
vulvodynia
vulvovaginitis
women's health
Patient Reviews
(30 Reviews)
visit was positive, provider was very professional and courteous.
She listened very attentively to my questions and concerns and helped me figure out what I needed in order that I could best make a decision for myself. I never felt judged or dismissed.
Laura just wasn't very personable or relatable.
The Patient Rating score is based on responses given during the CAHPS Patient Experience Survey. Comments are also gathered from the same survey and displayed in their entirety with the exception of any language that may be considered slander, libel or contain private health information, which will be removed prior to publishing the comments. Responses are measured on a 10 - point scale, with 10 being the best score. These scores are then translated to a 5 - point scale in order to display results in a 5 - star rating.