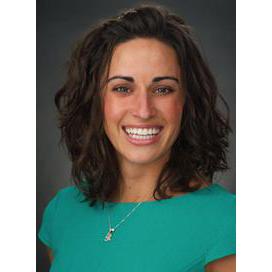 Rachel E Johnson, CNM
Rating 4.7
Accepting New Patients
Swedish Midwifery-Issaquah
751 Northeast Blakely Drive
US
About Rachel E Johnson, CNM
Rachel promotes women's health throughout the lifespan and encourages informed healthcare decisions to achieve a healthy mother/baby dyad through individualized care. She enjoys partnering with women and families as active participants in care through birth and beyond. Rachel lives in Sammamish with her husband. She enjoys yoga, spending time outdoors and time with her family. She also spends her time off traveling and learning to garden
Associations
American College of Nurse Midwives
American College of Obstetric and Gynecology
Languages
Insurances Accepted
Aetna Medicare Advantage HMO
Aetna Medicare Advantage PPO
Amerigroup Medicaid (WA Apple Health)
Community Health Plan of Washington (WA Apple Health)
First Choice PPO
Humana Medicare Advantage
Kaiser (Contract Limitations)
Medicare
Molina Healthcare (WA Apple Health/Healthy Options)
Multiplan PPO
Premera Heritage
Premera Medicare Advantage HMO
Providence Health Plan - Medicare Advantage
Regence PPO
UnitedHealthcare - AARP HMO
Clinical Interests
abdominal cramps
abnormal pap
advanced maternal age
amenorrhea
anemia of pregnancy
antepartum and postpartum care
bicornuate uterus
bleeding during intercourse
chlamydia-female only
contraception
dysuria
endometriosis
fallopian tube disorders
female genital problems
female sexual dysfunction
fibroids
genital herpes, female
hellp syndrome
hot flashes
human papilloma virus
hydatiform mole
incomplete emptying of bladder
incomplete uterovaginal prolapse
irregular menstruation
lactation disorders
lactation support
lichen sclerosis
maternal obesity
menometrorrhagia
menorrhagia
menstrual disorders
natural birth
nexplanon removal
ovarian cyst
ovarian failure
ovarian mass
ovarian torsion
pelvic adhesions
pelvic floor exercise
pelvic inflammatory disease
pelvic mass
placenta accreta
placental disorders
polycystic ovary syndrome
posterior repair
postmenopausal bleeding
postpartum care
preconception counseling
pregnancy
premature adrenarche
prenatal care
prenatal testing
rectovaginal fistula
recurrent urinary tract infection
secondary amenorrhea
sexually transmitted diseases
shortened cervix
suture removal
urge incontinence
urinary incontinence
urinary problems
urinary retention
uterine polyp
uterine prolapse
vaginal abscess
vaginal atrophy
vaginal biopsy
vaginal birth after caesarean section
vaginal septum
vaginitis
vasomotor symptoms
virtual care
vulvar dysplasia
vulvodynia
water birth
water birth information
women's health
Patient Reviews
(52 Reviews)
Excellent provider very knowledgeable
Very nice and so easy to talk with. Knowledgeable. caring
Rachel Johnson makes me feel super comfortable asking questions and sharing concerns.
Rachel spent enough time on the phone w/me to make sure I understood my condition. She is really timely, kind and knowledgeable.
I am very happy with my Dr. and team. They are very kind and respectful.
We love our Swedish midwives! Rachel is always so kind and upbeat. She helps take the stress out of appts.
Rachel, [...], and everyone on the Swedish Issaquah team has been phenomenal! I'm especially impressed by the care I've received postpartum. Postpartum care is often lacking, and the Midwifery team seems like they really care about moms and babies even after women have given birth! I've needed more help from them postpartum than I did prenatally, and they have been so responsive and helpful!
Rachel and all other midwifes at Swedish are wonderful. They cared for me during my two past pregnancies and I cannot imagine having another provider if I'm ever pregnant again. Thank you
Amazing provider, answered all my questions in a way I understood, made me feel very comfortable! highly recommend this provider!!! I hope she delivers my son!
Though it sadly ended as a miscarriage, my pregnancy experience was the best care I've had of all my pregnancies and regular office visits. I commend each and every midwife, counselor and staff member at the Issaquah branch. Rachel Johnson, Laura Anderson and Erin Ford went above and beyond expectations. Thank you Swedish! -[...]
Rachel is amazing. However, the receptionists are the worst. They are always talking w/one another while I am waiting to be helped. They are also short when I clarify questions. Not my fav. people to see when checking in.
Rachel was awesome, very caring and informative. I felt at ease with her, she was super friendly, which is so nice to find these days.
The Patient Rating score is based on responses given during the CAHPS Patient Experience Survey. Comments are also gathered from the same survey and displayed in their entirety with the exception of any language that may be considered slander, libel or contain private health information, which will be removed prior to publishing the comments. Responses are measured on a 10 - point scale, with 10 being the best score. These scores are then translated to a 5 - point scale in order to display results in a 5 - star rating.