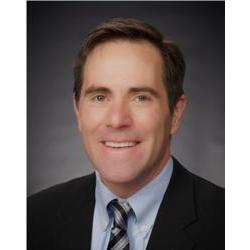 Michael A. Elliott, M.D., FAAN
Neurologist
Rating 4.7
Accepting New Patients
Swedish Neurology - Cherry Hill
US
About Michael A. Elliott, M.D., FAAN
Dr. Elliott serves as Chief of Neurology for the Swedish Neuroscience Institute; Medical Director, Neuromuscular Medicine and Medical Director, ALS Clinic. He is also board-certified in Electrodiagnostic Medicine. "It is a privilege to practice neurology and I am honored by those who entrust their care with me. I believe that listening is the foundation upon which excellent care is built."
Education
George Washington University

Medical School, 1990

Letterman Army Medical Center

Internship, 1991

Madigan Army Medical Center

Residency, 1994
Board Certifications
American Board of Psychiatry and Neurology
American Board of Electrodiagnostic Medicine
Associations
Fellow
American Academy of Neurology
Languages
Insurances Accepted
Aetna Medicare Advantage HMO
Aetna Medicare Advantage PPO
Amerigroup Medicaid (WA Apple Health)
Community Health Plan of Washington (WA Apple Health)
First Choice PPO
Humana Medicare Advantage
Kaiser (Contract Limitations)
Medicare
Molina Healthcare (WA Apple Health/Healthy Options)
Multiplan PPO
Premera Heritage
Premera Medicare Advantage HMO
Providence Health Plan - Medicare Advantage
Regence PPO
UnitedHealthcare - AARP HMO
Clinical Interests
amyotrophic lateral sclerosis
botox for dystonia
botox for migraines
brachial plexopathy
brachial plexus injury
brachial plexus lesions
bulbar palsy
carpal tunnel syndrome (cts)
charcot marie tooth disease
chronic inflammatory demyelinating polyneuropathy
common peroneal nerve lesions
electrodiagnostic medicine
electromyography
fasciculations
guillain barre syndrome gbs
hereditary sensory neuropathy
inclusion body myositis
lateral sclerosis
lumbosacral plexus lesions
meralgia paresthetica
mononeuritis multiplex
motor neuron disease
nerve conduction studies
neuralgic amyotrophy
neuropathy
peripheral neuropathy
peroneal muscular atrophy
peroneal nerve injury
peroneal nerve lesions
pseudobulbar palsy
radial nerve lesions
ulnar nerve
ulnar nerve compression
virtual care
Patient Reviews
(71 Reviews)
Dr. Elliot was amazing. He really understands how to stay in the "now" with a serious diagnosis instead of focusing on what "could" happen. He has definitely chosen the right field of being a neurologist!
Dr. Elliott is great and I am lucky to be under his care.
dr elliot was very percise in the exam targeting my needs and issues with my legs
Dr. Elliott is such a kind and compassionate listener. So gentle and easy to talk with. In the many years I have seen Dr. Elliott he always go above and beyond to help me with challenges and care planning. I never feel rushed when I ask questions. I value his input not only because he knows me so well but is so knowledgeable.
I never feel rushed. Dr. Elliott is an exceptional in his care, compassion, follow up and is very kind.
Very kind and caring doctor.
Dr. Elliott is a warm, caring physician. He has a great bedside manner. Love him!
My experience was very nice. Thank You
Dr. Elliott is a very compassionate doctor. He listens well, is thorough and is positive.
Dr. Elliott is amazing - I just recommended him to a friend who wants a 2nd opinion.
Consistently kind and knowledgeable, empathetic to my migraine problem, even though he has patients with bigger problems than mine.
Dr. Elliott was terrific.
Dr. Elliot and his staff were all great to work with.
Dr. Elliott was incredible. he put me at ease during a stressful procedure, explained everything as he was doing it, and accommodated next when I needed to change positions or take a short break. he had a great sense of humor as well.
Dr. Elliott was an engaging, efficient, caring provider for a test that I'm sure many people would find a bit unsettling. Very personable gentleman.
I've always received excellent care from Dr. Elliot and his staff.
Dr. Elliott has always listened and been available to my needs.
The medical care is excellent. The administrative side however sucks but not at his staffs level. I have CIDP and see Dr. Elliot as a Veterans Community Care (VCC) patient. I receive IV-IG infusions in my home every three weeks. Changes to that treatment or other treatments or medication related to my condition is a virtual nightmare as your Administrators and the VA Administrators do not seem to know how to communicate in a timely manner so I get the medical treatment I need when I need it and not when some clerk somewhere gets around to approving the treatment. You are authorized by me to examine my medical files to see for yourself what the problems have been but I seriously doubt anyone will. Call me to prove me wrong.
No complaints, excellent care.
Great doctor, listens to and discuses important matters with me
Dr. Elliot is an extremely smart, compassionate neuromuscular specialist.
The Patient Rating score is based on responses given during the CAHPS Patient Experience Survey. Comments are also gathered from the same survey and displayed in their entirety with the exception of any language that may be considered slander, libel or contain private health information, which will be removed prior to publishing the comments. Responses are measured on a 10 - point scale, with 10 being the best score. These scores are then translated to a 5 - point scale in order to display results in a 5 - star rating.