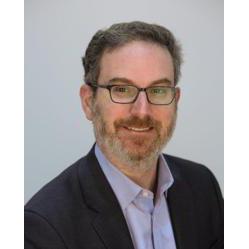 Zachary N. Litvack, M.D.
Neurosurgeon
Rating 4.5
Accepting New Patients
About Zachary N. Litvack, M.D.
Dr. Litvack values a collaborative multi-disciplinary approach to caring for patients suffering from benign or malignant brain tumors, head and neck cancers involving the brain and spine, chronic pain and degenerative spinal disorders. Dr. Litvack applies his unique expertise in skull base surgery, neuroendoscopy, minimally invasive cranial, and minimally invasive spinal surgery to restore patients to health while minimizing the physical and emotional impact of surgery. His patients benefit from being fully informed of their disease and their treatment options. Dr. Litvack and his patients also benefit from 24/7 access to a team of fellowship-trained physicians and surgeons with extensive experience in Neurosurgery, Otolaryngology, Neuroanesthesia, Neuro-endocrinology, Neuro-ophthalmology, Neuro-Oncology and Radiation Oncology.
Insurances Accepted
Aetna Medicare Advantage HMO
Aetna Medicare Advantage PPO
Aetna PPO
Amerigroup - Medicare Advantage
Cigna PPO
Community Health Plan of Washington (WA Apple Health)
Coordinated care (WA Apple Health)
First Health/Coventry PPO
Health Net - TriCare
Humana - ChoiceCare PPO
Humana Medicare Advantage HMO
International Community Health Services Pace Program
Kaiser Foundation
Medicare
Molina
Molina Healthcare (WA Apple Health/Healthy Options)
Multiplan PPO
Premera Medicare Advantage HMO
Providence Health Plan
Providence Health Plan - Medicaid
Providence Health Plan - Medicare Advantage
Regence BlueShield of Washington
United Healthcare HMO
United Healthcare Medicare Advantage
United HealthCare PPO
WellCare
Clinical Interests
acoustic neuroma
arachnoid cyst
astrocytoma tumors
benign neoplasm of brain
brachial plexus injury
brain cancer
brain laceration
brain neoplasms
brain surgery
cerebellar tumor
cerebrospinal fluid leak
chiari decompression
chordoma
craniopharyngioma
encephalocele repair
endoscopic neurosurgery
ependymoma
epidermoid cysts
facial pain
gamma knife radiosurgery
glioma
glossopharyngeal neuralgia
hydrocephalus
lumboperitoneal shunt placement
medulloblastoma
meningioma
meningocele
metastatic brain cancer
nasopharyngeal angiofibroma
neuroendocrine tumors
neuroendoscopy
normal pressure hydrocephalus
olfactory neuroblastoma
oligodendroglioma
orbital tumors
peripheral nerve surgery
petrous apex tumor
pineal tumor
pituitary surgery
rathke cleft cysts
sinonasal undifferentiated carcinoma
skull base tumor
spinal tumor
virtual care
Patient Reviews
(53 Reviews)
All Swedish personal has always been friendly and courteous. Thank you all for your kindness.
My appointment was a follow-up MRI. The results were good and communicated well.
The provider did not address the health issues that I came to see him for and provided no healthcare plan to remedy those issues.
Dr Litack and staff are top notch They always take the time to listen and answer my ???
I was impressed with the health care provided by the surgeon as well as the hospital.
After 1 1/2 years this is the first time a doctor with knowledge of my condition gave me clear answers and explanations.
The Patient Rating score is based on responses given during the CAHPS Patient Experience Survey. Comments are also gathered from the same survey and displayed in their entirety with the exception of any language that may be considered slander, libel or contain private health information, which will be removed prior to publishing the comments. Responses are measured on a 10 - point scale, with 10 being the best score. These scores are then translated to a 5 - point scale in order to display results in a 5 - star rating.