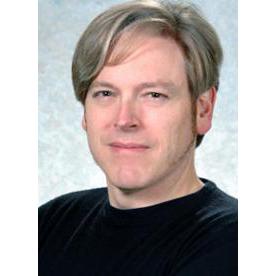 Martin P. Walker, M.D.
Obstetrician/Gynecologist
Accepting New Patients
Eastside Maternal Fetal Medicine
1110 112th Avenue Northeast
US
About Martin P. Walker, M.D.
"Dr. Walker graduated from the University of Nottingham receiving his Medical Doctorate. He specializes in obstetrics & gynecology as well as maternal and fetal medicine. Dr. Walker is a practicing physician at Eastside Maternal & Fetal Medicine, Swedish Maternal & Fetal Specialty Center, The Obstetrix Medical Group at Issaquah, and Swedish Issaquah."
Education
University of California, San Diego

Fellowship

University of Toronto/Ontario

Residency

University of Toronto

Fellowship

University of Nottingham Medical School

Medical School
Board Certifications
American Board of Obstetrics and Gynecology
Associations
Society of Maternal Fetal Medicine
International Fetal Medicine and Surgery Society
ACOG
KCMS
WSOA
Languages
Clinical Interests
abnormal obstetrical screening
abnormal umbilical artery doppler
abnormalities of the uterus
advanced maternal age
amniocentesis
cancer during pregnancy
cervical cerclage
cervical incompetence
cervical insufficiency
cholestasis of pregnancy
chorionic villus sampling
congenital fetal anomalies
cystic fibrosis gene carrier
diethylstilbestrol exposure
failure to thrive
family history birth defects
female acanthosis nigricans
fetal arrhythmia
fetal growth restriction
fetal infection
fetal isoimmunization
fetal surgery
genetic counseling
gonadal dysgenesis
hellp syndrome
high risk pregnancy
history of preterm birth
history of severe preeclampsia
hiv in pregnancy
hyperemesis
intrauterine growth restriction fetus
klumpke palsy
low birth weight
maternal anticoagulation
maternal cardiac disease
maternal collagen vascular disorder
maternal fibroids
maternal hematologic disorders
maternal hypertension
maternal infection
maternal lupus
maternal neurologic disorders
maternal obesity
maternal renal disease
maternal respiratory disease
maternal seizures
maternal substance abuse
maternal thrombophilia
maternal thyroid disorders
multiple gestations
necrotizing enterocolitis in newborn
nuchal translucency
oligohydramnios
peripartum cardiomyopathy
placenta accreta
placenta previa
placental abruption
placental disorders
preeclampsia
premature birth
preterm labor
preterm premature rupture of membranes
previous stillbirth
recurrent pregnancy loss
red cell alloimmunization
rh incompatibility
severe preeclampsia
shortened cervix
shoulder dystocia
twin reversed arterial perfusion
twin to twin transfusion syndrome
twins
vaginal birth after caesarean section
weak cry
Swedish Issaquah
751 Northeast Blakely Drive
Issaquah, WA 98029
Eastside Maternal Fetal Medicine
12333 Northeast 130th Lane, Suite 240
Kirkland, WA 98034