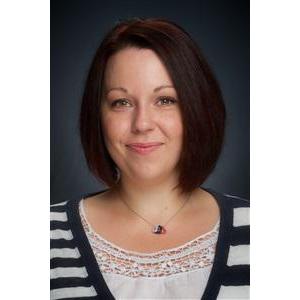 Emma L. Grabinski, M.D., FACOG
Obstetrician and Gynecologist
Rating 4.7
Accepting New Patients
Swedish OB/GYN Specialists - Ballard
5350 Tallman Avenue Northwest
US
About Emma L. Grabinski, M.D., FACOG
I enjoy working with patients and their families to counsel them fully on their treatment options to enable them to make an informed choice that works for them. My pronouns are She/Her/Hers.
Education
Oakwood Hospital and Medical Center, MI

Residency

Leicester Medical School

Medical School
Board Certifications
American Board of Obstetrics and Gynecology - Obstetrics and Gynecology
Associations
Languages
Insurances Accepted
Aetna Medicare Advantage HMO
Aetna Medicare Advantage PPO
Aetna PPO
Amerigroup - Medicare Advantage
Choice /Humana PPO
Cigna PPO
Community Health Plan of Washington (WA Apple Health)
Coordinated care (WA Apple Health)
Coventry/First Health PPO
Health Net - TriCare
Humana Medicare Advantage
International Community Health Services Pace Program
Kaiser Foundation
Medicare
Molina
Molina Healthcare (WA Apple Health/Healthy Options)
Multiplan PPO
Premera Medicare Advantage HMO
Providence Health Plan
Providence Health Plan - Medicaid
Providence Health Plan - Medicare Advantage
Regence BlueShield of Washington
United Healthcare HMO
United Healthcare Medicare Advantage
United HealthCare PPO
WellCare
Clinical Interests
abnormal pap smear
adenocarcinoma in situ of the cervix
adnexal mass
antepartum and postpartum care
atypical squamous cells of undetermined significance on pap smear
bartholin gland cyst
birth control
cervical biopsy
cervical conization
cervical dysplasia
cervical intraepithelial neoplasia
cesarean section
clomid
cold knife cone biopsy of cervix
colposcopy
dilation and curettage
endometrial ablation
endometrial biopsy
endometrial hyperplasia
enterocele
family planning
fibroid removal
gender affirming hysterectomy
gynecological exam
heavy menstrual bleeding
hormone replacement therapy
human papilloma virus (hpv)
hypertensive disorders of pregnancy
hysterectomy
hysteroscopic adhesiolysis
hysteroscopic myomectomy
hysteroscopy
incomplete uterovaginal prolapse
intrauterine device (iud) placement
labor and delivery
laparoscopic hysterectomy
laparoscopic lysis of peritoneal adhesions
laparoscopic myomectomy
laparoscopic salpingo oophorectomy
laparoscopy
lgbtq+ health
menstrual disorders
minimally invasive gynecologic surgery
minimally invasive hysteroscopy
obliteration of vaginal vault
oophorectomy
operations on cul de sac
oral contraceptive counseling
ovarian cystectomy
pap smear
partial hysterectomy
pelvic floor dysfunction
pelvic floor exercise
pelvic lymphadenectomy
pelviscopy
perinatal mental health
pessary
post partum check up
posterior repair
preconception counseling
pregnancy counseling
prenatal care
prenatal testing
primary ovarian insufficiency
prophylactic oophorectomy
pudendal neuralgia
repair of cystocele
repair of pelvic prolapse
repair of rectocele
reproductive health / oral contraception
routine gynecological care
single site surgery
suture removal
transgender care
uterine lining removal
uterine surgery
vaginal biopsy
vaginal birth after caesarean section
vaginal delivery
vaginal health
vaginal hysterectomy
vaginoplasty (post operative care only)
virtual care
water birth information
well woman visit
women's health
Swedish Cherry Hill Campus
500 17th Ave.
Seattle, WA 98122
Swedish OB/GYN Specialists - First Hill
1101 Madison Street, Suite 700
Seattle, WA 98104
Swedish First Hill
747 Broadway
Seattle, WA 98122
Patient Reviews
(45 Reviews)
I am beyond grateful to have had the pleasure to be under the care of Dr. Grabinski and have her as my OB and surgeon. She is humble, straightforward, honest, I feel that she genuinely cares about my well-being and is quite honestly the best provider I have seen in my 44 years. She spent whatever time I needed to answer questions, she is compassionate and helped with my horrible pre surgical anxiety by providing education and being understanding. I can't sing Dr Grabinski's praises enough. She is a true angel
she really cares about her patients
dr Grabinski has been my OB for our second child. I can't thank her enough for her care (and team) esp when I was as in patient with covid and in 2nd trimester then. she looked out with care and made sure baby and myself was well taken care of!
Dr. Grabinski answered my questions and the session went well. she assured me someone would call to to schedule a follow-up appointment for the next week but no one called me. I had to call on Tuesday morning to make my own appointment. I feel like I was forgotten about.
I saw Dr. Grabinski for a procedure and for opinion regarding an abnormal test. The visit was virtual due to the pandemic. I was immediately comforted by the doctor. She is very kind, personable and caring, taking time to listen before jumping in with what she would recommend. After I asked all of my questions she reviewed my case to be sure I understood all of the abnormalities and possibilities for treatment. I was so impressed by this. I cannot recall having this done, certainly not recently especially in a virtual setting where I am guessing she had limited time. But because she explained the tests and treatment options it was then quite easy to come up with a plan which took very little time. in summary, Dr. Grabinski provides excellent patient care. she listens without interrupting, she provides adequate explanations appropriate to the level of the patient, and helps provide a comfortable setting in an uncomfortable situation.
I didn't feel provider was that interested.
she is really well experienced and listened me carefully
I thought the provider was great. friendly, positive mood and professional. I felt very comfortable with her and trusted she knew what she was talking about.
it was a virtual visit and those are hard for me because I have symptoms that cause anxiety or symptoms that I want to talk through and we only had 15 min. so it all felt a bit rushed.
The Patient Rating score is based on responses given during the CAHPS Patient Experience Survey. Comments are also gathered from the same survey and displayed in their entirety with the exception of any language that may be considered slander, libel or contain private health information, which will be removed prior to publishing the comments. Responses are measured on a 10 - point scale, with 10 being the best score. These scores are then translated to a 5 - point scale in order to display results in a 5 - star rating.