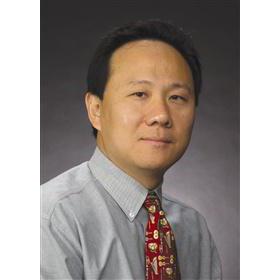 Cong Yu, M.D.
Pain Medicine Physician
Rating 4.2
Accepting New Patients
Swedish Pain Services - First Hill
US
About Cong Yu, M.D.
Dr. Cong Yu practices Pain Medicine in Seattle, WA. Dr. Yu graduated from Shanghai School of Medicine in 1984 and has been in practice for 34 years. He completed a residency at University of Washington School of Medicine. Dr. Yu also specializes in Anesthesiology. He currently practices at Swedish Pain Services-First Hill and is affiliated with Swedish Medical Center First Hill Campus and Swedish Medical Center Issaquah.
Education
University of Washington School of Medicine

Residency, 2002

Shanghai Medical University

Medical School, 1999

University of Washington School of Medicine

Fellowship, 2003
Board Certifications
American Board of Anesthesiology - Anesthesiology
American Board of Anesthesiology - Diabetic Foot Wounds/Foot Wear (Archived)
Languages
Insurances Accepted
Aetna Medicare Advantage HMO
Aetna Medicare Advantage PPO
Aetna PPO
Amerigroup - Medicare Advantage
Cigna PPO
Community Health Plan of Washington (WA Apple Health)
Coordinated care (WA Apple Health)
First Health/Coventry PPO
Health Net - TriCare
Humana - ChoiceCare PPO
Humana Medicare Advantage HMO
International Community Health Services Pace Program
Kaiser Foundation
Medicare
Molina
Molina Healthcare (WA Apple Health/Healthy Options)
Multiplan PPO
Premera Medicare Advantage HMO
Providence Health Plan
Providence Health Plan - Medicaid
Providence Health Plan - Medicare Advantage
Regence BlueShield of Washington
United Healthcare HMO
United Healthcare Medicare Advantage
United HealthCare PPO
WellCare
Clinical Interests
acute back pain
amplified musculoskeletal pain syndrome (amps)
back injury
back muscle pain
back pain
back surgery
baclofen therapy
botox injection
brachial plexus block
caudal injection
celiac plexus nerve block
cervical spine injury
chronic pain
epidural blood patch
epidural injection
erythromelalgia
facet injection
fibromyalgia
headache
heel pain
herpes zoster
interventional pain management
intractable pain
intrathecal pump
meralgia paresthetica
migraine
neck pain
nerve block
nerve compression syndrome
neuralgia
neuritis
neuromodulation
neuropathic arthritis
neuropathy
pain clinic
pain disorder
pain management
paresthesia
phantom limb
post laminectomy syndrome
post radiation pain
post thoracotomy chest pain
postherpetic neuralgia
radiofrequency rhizotomy
reflex neurovascular dystrophy
spinal cord stimulator
sports related injury
sprain
tens therapy
trigger point injection
virtual care
Patient Reviews
(156 Reviews)
I like Dr Yu. He is good at what he does, but at times it feels communication is not free flowing.
this was a consult. Dr Yu already knew my issue. he had my records. he gave me his option and got the ball rolling for treatment
Dr Yu listened and explained my concerns and options for treatment in a compassionate manner.
Dr Yu has been treating me since 2003, he is the best! I don't know what I would without his care. From his nurses to the front desk they're all kind. I wish all doctors were like him
He always listens to my issues and has options or a plan for treatment
I felt listened to and respected
All of my care team have been the best and easiest to work with. They all care and have concern for my well being and treat me with the upmost respect while visits take place. They are the best ever physicians I've encountered.
I did not feel like the provider listened or understood my medical history or history with this condition. When I asked questions, they felt brushed off rather than fully explained. I did not feel like it was a good fit for me and will not be returning.
This appointment was a referral for pain management. Dr. Yu recommended a procedure that had not been discussed a before, which my doctor thought was very helpful.
My care provider provided information and answers to my questions and medical condition. he provided several options for treatment giving me the final decision as to how to proceed.
Dr Yu and his staff were professional, courteous, and listened to my comments; they ended up not providing the anticipated service because my condition had improved enough to make the service unnecessary.
Dr Yu has always listened to my concerns and has used all his tools to help me cope with chronic pain due to my 10 back surgeries.
worth the 2 hour drive to go see him for my condition!
Dr. Yu is the best doctor for my problems I've met!
Knowledgeable physician and staff. Secure, safe environment.
Dr. Yu, i am told that he is one of the best for monitoring stimulators, but he does not seem compassionate nor warm. "Just the facts, mam"
This doctor has always talked down to me when I have seen him for any visits in the past. I have asked questions and he just seems to avoid any of them. It seems like there isn't any interest in my well being or my health in my opinion. I really feel like he deals with me because I was referred to him by another doctor.
DR. Yu listened my health issues and was carefully explained my back health issues, and suggested several options which are available for the treatments.
I have much hope for as normal a life as possible with Swedish Pain and Dr. Yu
I love Swedish. I have nothing negative to say about Swedish. So far all of my experiences have been wonderful and I hope they continue to be that way thank you
Dr Yu is the worst Physician bully I have ever encountered. He constantly interrupted me and I was not confident that I was able to get across my medical information. I felt as though I was being cross examined by a hostile attorney. I had to beg to get medical treatment. I was humiliated.
Dr Yu was very professional, saw immediately what the problem was and took steps to fix the problems!
This team is great and Dr. Yu looks beyond the injury to find the source of your pain. His leadership is reflected in the professionalism of each and every one of his team members.
Used Dr. YU before and would recommend to all
I have great confidence in Dr Yu. I find him compassionate, knowledgeable, and interested in my care. The nurses are quite kind and compassionate as well as helpful. The office is always perfectly clean, and I feel safe attending my appointments even during COVID.
*Dr. *NAME* reviewed my MRI with me and explained my back issues and possible options to decrease my pain. I didn't feel rushed and thought I had his full attention.
Dr Yu & his staff are very caring and really take care of me, they always answer all my questions and listen to my input. I Am Very Happy With Dr Yu & His Staff!
dr yu, Is the only doctor that I trust with my spinal problems and pain. When he completes a procedure I know for sure I am leaving pain free. everything this man has done has relieved the pain. I trust him 100%. I am grateful for his kindness, and his service.
The Patient Rating score is based on responses given during the CAHPS Patient Experience Survey. Comments are also gathered from the same survey and displayed in their entirety with the exception of any language that may be considered slander, libel or contain private health information, which will be removed prior to publishing the comments. Responses are measured on a 10 - point scale, with 10 being the best score. These scores are then translated to a 5 - point scale in order to display results in a 5 - star rating.