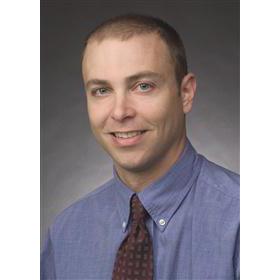 Gregory D. Rudolf, M.D.
Primary Care Physician
Rating 4.9
Accepting New Patients
Swedish Pain Services - First Hill
US
About Gregory D. Rudolf, M.D.
My goal for every patient is to help devise and carry out a treatment plan which emphasizes safe, effective, and sustainable approaches toward minimizing unwanted symptoms, and enhancing overall wellness proactively and preventatively. I often recommend integrating acupuncture and other complementary/alternative treatment strategies into the management plan. I find that patients with a willingness to put time and energy into their own care, and who are open to making significant changes to their management plan when it is not working, can very often achieve excellent results over time.
Education
Addiction Medicine, Swedish, Seattle

Fellowship

Jefferson Medical College of Thomas Jefferson University

Medical School

Swedish Cherry Hill Family Medicine, Seattle

Residency
Board Certifications
American Board of Addiction Medicine - Addiction Medicine
American Board of Pain Medicine - Pain Medicine
American Board of Medical Acupuncture - Acupuncture
American Board of Family Medicine - Family Medicine
Languages
Insurances Accepted
Aetna Medicare Advantage HMO
Aetna Medicare Advantage PPO
Aetna PPO
Amerigroup - Medicare Advantage
Cigna PPO
Community Health Plan of Washington (WA Apple Health)
Coordinated care (WA Apple Health)
First Health/Coventry PPO
Health Net - TriCare
Humana - ChoiceCare PPO
Humana Medicare Advantage HMO
International Community Health Services Pace Program
Kaiser Foundation
Medicare
Molina
Molina Healthcare (WA Apple Health/Healthy Options)
Multiplan PPO
Premera Medicare Advantage HMO
Providence Health Plan
Providence Health Plan - Medicaid
Providence Health Plan - Medicare Advantage
Regence BlueShield of Washington
United Healthcare HMO
United Healthcare Medicare Advantage
United HealthCare PPO
WellCare
Clinical Interests
acupuncture
addiction recovery
alcohol cessation
alcohol dependency
alcohol withdrawal
amplified musculoskeletal pain syndrome (amps)
baclofen therapy
chronic pain
drug cessation
drug dependence
drug withdrawal
erythromelalgia
fibromyalgia
headache
heroin addiction
herpes zoster
intractable pain
maternal substance abuse
meralgia paresthetica
migraine
neck pain
nerve compression syndrome
neuralgia
neuritis
neuromodulation
neuropathic arthritis
neuropathy
nicotine addiction
opiate addiction
pain clinic
pain management
paresthesia
phantom limb
post laminectomy syndrome
post radiation pain
post thoracotomy chest pain
postherpetic neuralgia
radiofrequency rhizotomy
reflex neurovascular dystrophy
suboxone treatment
substance dependence
tens therapy
tobacco use cessation
trigger point injection
virtual care
Swedish Cherry Hill Campus
500 17th Ave.
Seattle, WA 98122
Swedish First Hill
747 Broadway
Seattle, WA 98122
Patient Reviews
(103 Reviews)
Dr. Rudolf is a true expert with a thirst for understanding complex pain issues and providing compassionate care.
My appointments with this provider are via zoom at this time. It's always easy to get an appointment. This provider is a good listener and spends time discussing my health and concerns. I appreciate the kindness this provider shows. I would recommend this provider to others.
Very good care, I look forward to seeing the Dr.
I have seen Dr Rudolf every two weeks for acupuncture treatments for the past 6 years. when I began, I was unable to walk more than 2 blocks around my house without having to turn back due to the pain. I have improved to some hikes and regular exercise . He is always thoughtful in questions regarding any progression of the pain and what areas need the most attention and takes a holistic approach to my care that I appreciate . I have never had a bad experience with Dr Rudolf . I would recommend him to anyone suffering from a chronic pain condition .
I have received care from Dr Rudolph for many, many years. he is always courteous, efficient and effective. he genuinely seems to care how I am doing and whether or not my pain management is appropriate at the time I see him. I highly recommend him for care.
I've always had a great experience with Dr. Rudolf
Dr. Rudolph is an excellent doctor and a great guy
Dr. Rudolph is a true expert and undeniably the best. I love how knowledgeable he is and how he seeks out and creates research on the critical issue of pain relief.
I find Dr. Rudolph to give exceptional care. He's always takes great strides in keeping informed with the current information that is needed for my care. The staff are always very busy but find time to be on able to call us back on a timely basis if needed. They are very conscious of your needs.
Dr Rudolph is an amazing doctor I have seen him for many years and I live far away. I think he is excellent and I recommend him to everyone. He is an amazing doctor and you are so lucky to have him. I hope he never leaves the practice. Best doctor I have ever had in my life.
Greg is a very friendly and caring doctor. I have been his patient for over 20 years.
Dr Rudolph is always excellent!
Dr Rudolf is very compassionate and cares about me as a person, not just the issues he treats. He takes an interest in my overall well-being.
I have been seeing dr R. for the last 15 years. He gives me shots for my arthritis and acupuncture for my knees. I am so happy with my dr. And yes I have given his card because I think he can help.
Doctor is a very caring person.
This was a group appt for medication management which is an excellent, time effective way to give service. Dr Rudolf is excellent at listening and taking time, while educating his patients.
Dr. Rudolph is an excellent doctor--kind, extremely knowledgable, and very competent at his job.
Dr Rudolph is simply the best. kind, compassionate and caring.
Dr. Rudolph is terrific! And the secretaries are great too.
Dr Rudolph is a real asset to Swedish. He has a terrific attitude towards patients, is knowledgeable and up to date on research, listens well and explains things in a manner anyone can understand. I wish he had a twin who was a PCP!
I always have a pleasant visit & Dr. Rudolf is great.
Dr Rudolf is very compassionate and always listens to my concerns.
The Patient Rating score is based on responses given during the CAHPS Patient Experience Survey. Comments are also gathered from the same survey and displayed in their entirety with the exception of any language that may be considered slander, libel or contain private health information, which will be removed prior to publishing the comments. Responses are measured on a 10 - point scale, with 10 being the best score. These scores are then translated to a 5 - point scale in order to display results in a 5 - star rating.