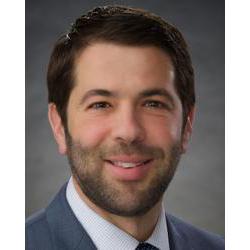 Jonah B. Essers, M.D., MPH
Gastroenterologist
Rating 4.7
Accepting New Patients
Swedish Pediatric Specialty Care - Issaquah
751 Northeast Blakely Drive
US
About Jonah B. Essers, M.D., MPH
Dr. Essers is a 2019 Seattle Met Top Doctor Award winner. Originally from Washington D.C., Dr. Jonah Essers completed his medical degree at Columbia University College of Physicians and Surgeons. He then moved back to his home town for his pediatric residency at Children's National Medical Center. He went on to complete a pediatric gastroenterology fellowship at Boston Children's Hospital. Dr. Essers also obtained a Master's in Public Health degree at Harvard University during his in Boston. At Harvard, Dr. Essers began studying the genetic underpinnings for pediatric inflammatory bowel disease (IBD) under the mentorship of Dr. Mark Daly at the Broad Institute. He received the Crohn's and Colitis Foundation of America (CCFA) Research Fellowship Award as a senior fellow. This funding that helped Dr. Essers secure a faculty position at Boston Children's, and allowed him to focus his efforts on his research. Dr. Essers spent four years working on understanding how genes play a role in dictating clinical behaviors in IBD. Dr. Essers joined the staff at Swedish Medical Center in 2012, and currently practices pediatric gastroenterology at Swedish. He is proud to be a part of the IBD Center at Swedish and particularly enjoys the challenging but very successful IBD transition program where older children with IBD transition to an adult gastroenterologist for the next phase of their life. In the Northwest, Dr. Essers is a member of the Crohn's and Colitis Foundation Medical Advisory Committee. He is a regular speaker at Foundation-sponsored events. He also loves volunteering at Camp Oasis, a summer camp for children with IBD. Dr. Essers was named a Seattle 'Top Doctor' for the last three years by Seattle Metropolitan Magazine.
Education
Columbia University College of Physicians and Surgeons

Medical School, 2003

George Washington University Childrens National Medical Center

Residency

Harvard University, Childrens Hospital Boston

Fellowship
Board Certifications
American Board of Pediatrics - Pediatrics
American Board of Pediatrics - Pediatric Gastroenterology
Associations
Languages
Insurances Accepted
Aetna Medicare Advantage HMO
Aetna Medicare Advantage PPO
Aetna PPO
Amerigroup - Medicare Advantage
Choice /Humana PPO
Cigna PPO
Community Health Plan of Washington (WA Apple Health)
Coordinated care (WA Apple Health)
Coventry/First Health PPO
Health Net - TriCare
Humana Medicare Advantage
International Community Health Services Pace Program
Kaiser Foundation
Medicare
Molina
Molina Healthcare (WA Apple Health/Healthy Options)
Multiplan PPO
Premera Medicare Advantage HMO
Providence Health Plan
Providence Health Plan - Medicaid
Providence Health Plan - Medicare Advantage
Regence BlueShield of Washington
United Healthcare HMO
United Healthcare Medicare Advantage
United HealthCare PPO
WellCare
Clinical Interests
abdominal pain
abnormal amylase blood test
achalasia
acute pancreatitis
allergic colitis
allergic esophagitis
allergic gastroenteritis
anal fissure
anal fistula
anal pain
anal polyp
anal spasm
anal stenosis
anal ulcer
anorectal disease
anorexia
autoimmune enteropathy
barrett's esophagus
biliary atresia
biologic therapy for gastrointestinal (gi) diseases
bleeding hemorrhoids
blood in stool
celiac disease
childhood obesity
choking sensation
cholangitis
cholecystitis
cholelithiasis
cholestasis
chronic diarrhea
chronic pancreatitis
cirrhosis
clostridium difficile
colic
colitis
colonic polyps
congenital cystic liver
congenital pyloric stenosis
constipation
crigler najjar syndrome
cyclic vomiting syndrome
cystic fibrosis related gastro intestinal complications
diarrhea
diverticular disease
diverticulitis
diverticulosis
duodenal ulcer
duodenitis
dysphagia
eosinophilic esophagitis
eructation
esophageal disorder
esophageal mass
esophageal ulcer
esophageal varices
esophagitis
fatty liver
fecal impaction
fecal incontinence
feeding problems
flatulence
food intolerances
gallbladder disease
gallbladder polyp
gastric anomaly
gastric ulcer
gastritis
gastroesophageal reflux disease
gastroesophageal reflux disease in infancy
gastrointestinal bleeding
gastroparesis
giardiasis
gluten sensitivity
glycogen storage disease
graft versus host disease
growth failure
helicobacter pylori
helminthiasis
hematochezia
hemorrhoids
hemorrhoids with complications
hiatal hernia
hirschsprung's disease
hydrops of gallbladder
hyperamylasemia
hyperbilirubinemia
idiopathic megacolon
ileitis
ileoscopy
inflammatory bowel disease
intestinal atresia
intestinal obstruction
intractable vomiting
intussusception
irritable bowel syndrome
jaundice
kwashiorkor
lactose intolerance
liver biopsy
liver disease
malabsorption
malnutrition
manometry
marasmus
meckel diverticulum
megacolon
megarectum
obstipation
odynophagia
pancreatic insufficiency
pancreatitis
peptic ulcer
peritonitis
polyposis syndrome
polyps
portal hypertension
portal hypertensive gastropathy
portal pyemia
primary biliary cirrhosis
proctosigmoidoscopy
rectal bleeding
rectal fistula
rectal hemorrhage
rectal pain
rectal polyp
regional enteritis
right lower quadrant pain
right upper quadrant pain
short bowel syndrome
small bowel disease
stomach cramps
stomach pain
swallowing problem
tenesmus
tyrosinemia
ulcerative colitis
virtual care
vomiting
whipple's disease
wilson's disease
Swedish First Hill
747 Broadway
Seattle, WA 98122
Swedish Pediatric Specialty Care - First Hill
1101 Madison Street, Suite 800
Seattle, WA 98104
Swedish Issaquah
751 Northeast Blakely Drive
Issaquah, WA 98029
Patient Reviews
(46 Reviews)
Could not have been more impressed with the experience with the provider: tremendously knowledgeable, thorough & caring to our child. Very appreciative!!
Dr. Essers explained very clearly what he thinks is happening and how we will treat it. He answered all the questions we had with easy to understand ways to explain them, and I felt that my daughter was in good hands. Thank you, Dr. Essers!
Dr. Essers is amazing and was the first provider that listened to my concerns for my daughter and diagnosed her after many providers brushed my daughter's symptoms off. He truly listens to my daughter and me. He takes time to answer any questions. I would recommend Dr. Essers to anyone I know who needs a pediatric GI provider!
we could not be happier with Dr Essers and his team. they are all wonderful!
The Patient Rating score is based on responses given during the CAHPS Patient Experience Survey. Comments are also gathered from the same survey and displayed in their entirety with the exception of any language that may be considered slander, libel or contain private health information, which will be removed prior to publishing the comments. Responses are measured on a 10 - point scale, with 10 being the best score. These scores are then translated to a 5 - point scale in order to display results in a 5 - star rating.