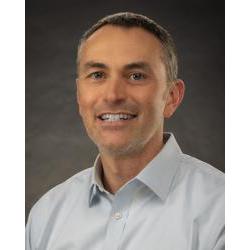 Robert L. Weinsheimer, M.D.
Pediatric Surgeon
Accepting New Patients
Swedish Pediatric Specialty Care - First Hill
US
About Robert L. Weinsheimer, M.D.
Dr. Weinsheimer is a 2020 Seattle Magazine Top Doctor and a 2019 Seattle Met Top Doctor Award winner. Dr. Robert L. Weinsheimer is a practicing Pediatric Surgeon in Seattle, WA. He graduated from Darmouth Medical School and completed a residency at University of New Mexico. Dr. Weinsheimer also specializes in Surgery. He currently practices at Swedish Pediatric Specialty Care and is affiliated with Swedish Medical Center First Hill Campus.
Education
General Surgery, University of New Mexico Health Sciences Center

Residency

Pediatric Surgery, IWK Health Centre, Dalhousie University, Halifax, Nova Scotia

Fellowship

Dartmouth Medical School

Medical School
Board Certifications
American Board of Surgery - Pediatric Nurse Practitioner
American Board of Surgery - Pediatric Surgery
Associations
American College of Surgeons
International Pediatric Endosurgery Group
American Pediatric Surgical Association
Seattle Surgical Society
Canadian Association of Pediatric Surgeons
Languages
Insurances Accepted
Aetna Medicare Advantage HMO
Aetna Medicare Advantage PPO
Aetna PPO
Amerigroup - Medicare Advantage
Cigna PPO
Community Health Plan of Washington (WA Apple Health)
Coordinated care (WA Apple Health)
First Health/Coventry PPO
Health Net - TriCare
Humana - ChoiceCare PPO
Humana Medicare Advantage HMO
International Community Health Services Pace Program
Kaiser Foundation
Medicare
Molina
Molina Healthcare (WA Apple Health/Healthy Options)
Multiplan PPO
Premera Medicare Advantage HMO
Providence Health Plan
Providence Health Plan - Medicaid
Providence Health Plan - Medicare Advantage
Regence BlueShield of Washington
United Healthcare HMO
United Healthcare Medicare Advantage
United HealthCare PPO
WellCare
Clinical Interests
abdominal abscess
abdominal adhesions
abdominal cancer
abdominal mass
abrasion
adrenalectomy
appendectomy
appendiceal abscess
appendicitis
axillary abscess
axillary cyst
breast diseases
breast surgery
chest wall resection
cholecystectomy
cholecystostomy
cholelithiasis
congenital anomalies of the abdominal wall
congenital anomalies of the pancreas
congenital esophageal atresia
congenital esophageal fistula
congenital esophageal stenosis
congenital pyloric stenosis
desmoid tumors
diaphragmatic disorders
diastasis
duodenal fistula
duodenitis
encysted hydrocele
endocrine surgery
epidermoid cysts
epigastric hernia
esophageal atresia
esophageal myotomy
esophageal stenosis
esophageal stricture
excision mole
excision of skin lesions
exploratory laparotomy
fasciitis
feeding tube placement
femoral hernia
fetal surgery
fine needle aspiration of thyroid
foreign body (foot)
foreign body (trunk)
ganglion cyst
gastrectomy
gastric anomaly
gastric ulcer surgery
gastric volvulus
gastroduodenal fistula
gastrojejunostomy
groin mass
groin pain
hamartoma
head deformities
hepatobiliary surgery
hernia
hernia repair
hiatal hernia repair
hickman catheter
hidradenitis suppurativa
hirschsprung's disease
ileostomy
incarcerated hernia
incision and drainage of deep pelvirectal abscess
incision and drainage of perianal abscess
incision drainage abscess
incisional hernia
inclusion cyst
inflammatory bowel disease
inguinal hernia
internal hernia
interstitial emphysema
intestinal atresia
intestinal infarction
intestinal obstruction
intra abdominal cancer
intraabdominal cyst
intussusception
keratin cyst
laceration
laparoscopic appendectomy
laparoscopic cholecystectomy
laparoscopic hernia repair
laparoscopic splenectomy
laparoscopic umbilical herniorrhaphy
lymph node biopsy
lymphadenopathy
lymphangioma
lysis of adhesions
malrotation of bowel
mass on trunk
meckel diverticulum
merkel cell carcinoma
mesenteric cyst
mesenteric mass
mole removal
muscle biopsy
necrotizing fasciitis
non healing wound
non traumatic hematoma of soft tissue
open biopsy of liver
paracolostomy hernia
parastomal hernia
parathyroid disease
parathyroid mass
parathyroidectomy
paronychia
partial splenectomy
pectus excavatum
pilar cyst
pilonidal disease
pyloric stenosis
pyloromyotomy
pyloroplasty
pyogenic granuloma
recurrent femoral hernia
recurrent hernia
reducible hernia
repair laceration
right lower quadrant pain
second degree burn
skin abscess
small bowel biopsy
small bowel obstruction
spigelian hernia
spine mass
spleen cancer
spleen injury
spleen pain
splenectomy
splenic anomalies
splenic cyst
splenic disease
splenic infection
splenomegaly
stomach cramps
stomach fistula
stomach pain
stomal hernia
subcutaneous lipomas
subphrenic abscess
surgical treatment of crohn's disease
testicular hydrocele
third degree burn
thyroid nodule
tongue clip
umbilical hernia
urachal cyst
ventral hernia
virtual care
wound care