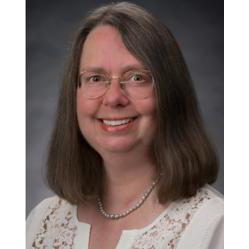 Laurie S. Fouser, M.D.
Pediatric Nephrologist
Accepting New Patients
Swedish Pediatric Specialty Care - First Hill
US
About Laurie S. Fouser, M.D.
Dr. Fouser is a 2020 Seattle Magazine Top Doctor award winner. Clinical interests in congenital kidney diseases, glomerulonephritis, nephrotic syndrome, hypertension, kidney stones, acute and chronic renal failure, prevention of progression to end stage renal disease, transplantation. Procedures: Percutaneous kidney biopsy, dialysis.
Education
University of Nebraska College of Medicine

Medical School

University of Minnesota, University of Washington School of Medicine

Fellowship

Childrens Hospital and Regional Medical Center, Seattle, WA

Residency
Board Certifications
American Board of Pediatrics - Pediatrics
Languages
Insurances Accepted
Aetna Medicare Advantage HMO
Aetna Medicare Advantage PPO
Aetna PPO
Amerigroup - Medicare Advantage
Choice /Humana PPO
Cigna PPO
Community Health Plan of Washington (WA Apple Health)
Coordinated care (WA Apple Health)
Coventry/First Health PPO
Health Net - TriCare
Humana Medicare Advantage
International Community Health Services Pace Program
Kaiser Foundation
Medicare
Molina
Molina Healthcare (WA Apple Health/Healthy Options)
Multiplan PPO
Premera Medicare Advantage HMO
Providence Health Plan
Providence Health Plan - Medicaid
Providence Health Plan - Medicare Advantage
Regence BlueShield of Washington
United Healthcare HMO
United Healthcare Medicare Advantage
United HealthCare PPO
WellCare
Clinical Interests
acute tubular necrosis
alport syndrome
azotemia
bartter syndrome
calculus of urinary tract
chronic kidney disease (ckd)
congenital anomalies of the urinary tract
congenital renal disease
diabetes insipidus
diabetic nephropathy
dialysis
dialysis related amyloidosis
elevated creatinine
end stage renal disease
familial renal amyloidosis
focal segmental glomerulosclerosis
glomerulonephritis
glomerulonephropathy
goodpasture's syndrome
gouty nephropathy
hematuria
hemodialysis
hepatorenal syndrome
hiv nephropathy
horseshoe kidney
hydronephrosis
hydroureter
hypercalcemia
hyperkalemia
hypermagnesemia
hypernatremia
hyperoxaluria
hyperparathyroidism
hyperphosphatemia
hyperplasia of renal artery
hyperplasia of renal vein
hypertension
hypertrophy of kidney
hyperuricemia
hypocalcemia
hypokalemia
hypomagnesemia
hyponatremia
hypophosphatemia
iga nephropathy
inappropriate antidiuretic hormone secretion
infection of kidney
interstitial cystitis
kidney cancer
kidney disease
kidney malformation
kidney problem
kidney stone
kwashiorkor
lead nephropathy
light chain disorders
lithium nephropathy
lupus nephritis
malignant hypertension
marasmus
medullary sponge kidney
megaureter
metabolic acidosis
metabolic alkalosis
microscopic hematuria
minimal change kidney disease
nephritic syndrome
nephritis
nephroblastoma
nephrocalcinosis
nephropathy
nephroptosis
nephrosclerosis
nephrotic syndrome
nephrotoxicity
partial nephrectomy
percutaneous biopsy of kidney
peritoneal dialysis
pheochromocytoma
polycystic kidney disease
postural proteinuria
proteinuria
psychogenic dysuria
pyelonephritis
radiation nephropathy
reflux nephropathy
renal agenesis and dysgenesis
renal arteriovenous malformation (avm)
renal artery dysplasia
renal artery stenosis
renal cortical necrosis
renal cysts
renal dysplasia
renal failure
renal hypoplasia
renal insufficiency
renal manifestations of sickle cell disease
renal osteodystrophy
renovascular hypertension
retroperitoneal fibrosis
rhabdoid tumor of the kidney
salt balance disorders
small kidney
transplant medicine
tubulointerstitial nephritis
uremia
uremic encephalopathy
urinary tract obstruction
virtual care
Swedish Issaquah
751 Northeast Blakely Drive
Issaquah, WA 98029
Swedish Cherry Hill Campus
500 17th Ave.
Seattle, WA 98122
Swedish First Hill
747 Broadway
Seattle, WA 98122