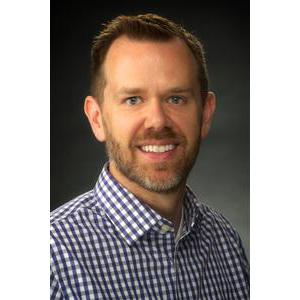 Benjamin M. Starnes, M.D., FAAP
Pediatrician
Rating 5.0
Book an Appointment
Swedish Primary Care - Queen Anne
2211 Queen Anne Avenue North
US
About Benjamin M. Starnes, M.D., FAAP
"Benjamin M. Starnes, MD FAAP is the Executive Medical Director of Pediatrics for Swedish Health Services. Dr. Starnes has been with Swedish for over fourteen years during which time he built a thriving practice at Swedish Queen Anne Primary Care. He is originally from Georgia, attended Mercer University School of Medicine and completed his Pediatric residency at Tulane University in New Orleans. Dr. Starnes is passionate about creating a seamless experience for parents and children as they navigate the complexities of healthcare. As the Executive Medical Director, he enjoys working with pediatric providers, specialists, and hospitalists to maintain the highest quality care while providing exceptional and personable pediatric care from birth through adolescence. While in the clinic, Dr. Starnes takes a 'kid friendly' approach to medical care. Some areas of interest include Acne, Adolescent Medicine, Asthma, Attention Deficit Disorder, Constipation, Ear Infections, Encopresis, Gay and Lesbian Medicine, Gay and Lesbian teens, General Practice, Newborn Care, Otitis Media, Pediatric Care, Pediatric Development, Pediatric Exams, Pediatric Mental Health, Urinary Tract Infections, and Well Child Care. Outside of work, Dr. Starnes enjoys hiking, playing tennis, woodworking, and spending quality time with friends and family on Whidbey Island. "
Education
Mercer University School of Medicine

Medical School

Tulane University and Hospital

Residency
Board Certifications
American Board of Pediatrics
Associations
American Academy of Pediatrics
Languages
Insurances Accepted
Aetna Medicare Advantage HMO
Aetna Medicare Advantage PPO
Amerigroup Medicaid (WA Apple Health)
Community Health Plan of Washington (WA Apple Health)
First Choice PPO
Humana Medicare Advantage
Kaiser (Contract Limitations)
Medicare
Molina Healthcare (WA Apple Health/Healthy Options)
Multiplan PPO
Premera Heritage
Premera Medicare Advantage HMO
Providence Health Plan - Medicare Advantage
Regence PPO
UnitedHealthcare - AARP HMO
Clinical Interests
abdominal pain
abnormal weight loss
abrasion
acne
acute back pain
allergic contact dermatitis
allergic urticaria
anal itching
anemia
angioma
ankle injury
anxiety
arm injury
arm pain
asthma
attention deficit disorder
back muscle injury
back muscle pain
back pain
behavioral disorders
birth control counseling
birthmark
blister
blood in stool
brain concussion
breast discharge
burns
camp physicals
candidiasis
celiac disease
cellulitis
cellulitis of the buttock
cellulitis of the neck
cellulitis of trunk
childhood obesity
childhood onset fluency disorder
chlamydia
chronic kidney disease (ckd)
cold sore
concussion
concussion testing
conduct disorder
conjunctivitis
constipation
cough
cradle cap
depressed mood
depression
dermatitis
developmental assessment
diaper rash
diarrhea
dry scalp
dry skin
dysmenorrhea
ear infections
eating disorders
eczema herpeticum
elbow pain
elbow sprain
encopresis
erythema marginatum
feeding problems
fever
fever of unknown origin
fever with chills
first degree burns
folliculitis
food allergy
food intolerances
foot pain
gastroenteritis
gastroesophageal reflux disease
gastroesophageal reflux disease in infancy
geographic tongue
grave's disease
growth failure
hamstring injury
herpetic whitlow
hip pain
hyperbilirubinemia
impetigo
infection of kidney
influenza
injury of muscle
irregular menstruation
irritability
itching
jaundice
joint sprain
knee injury
knee pain
labial adhesions
lazy eye
leg injury
leg pain
lethargy
lgbtq health
lice
ligament injury
malaise and fatigue
methicillin resistant staphylococcus aureus
mmr vaccine
mood symptoms
mumps
muscle cramps
muscle strain
muscle tears
mycoplasma infection
nausea
neck muscle injury
neonatal acne
nevus
newborn care
newborn feeding problems
night sweats
nightmares
norovirus
nutrition and supplement issues
osgood schlatter disease
otalgia
otitis
overuse injury
patellofemoral syndrome
perioral dermatitis
persistent vomiting
pertussis
pharyngitis
pityriasis
plantar wart
pneumonia
poison ivy
psoriasis
rectal bleeding
respiratory syncytial virus
right lower quadrant pain
running injury
scab
scaly skin
scarlet fever
school anxiety
school physical
seasonal allergies
seborrheic dermatitis
secondary enuresis
sensitive skin
sever's disease
sexually transmitted diseases
shin splints
shoulder injury
shoulder pain
skin conditions
skin tag
sleep disorders
sleep terrors
snoring
sore throat
sports physical exam
sports related ankle injury
sports related concussion testing
sports related foot injury
sports related injury
sprain
staphylococcus infections
stomach cramps
stomach pain
stool changes
strawberry mark
strep throat
streptococcal infections
substance abuse
sudden infant death syndrome
sunburn
syncope
teething
tinea
tinea capitis
tinea corporis
tinea cruris
tinea pedis
tongue sores
travel medicine
traveler's diarrhea
urinary tract infection
urticaria
viral exanthem
virtual care
vomiting
warts
weight problem
well child exam
wrist pain
wrist sprain
Swedish First Hill
747 Broadway
Seattle, WA 98122
Swedish Cherry Hill Campus
500 17th Ave.
Seattle, WA 98122
Patient Reviews
(35 Reviews)
Dr. Starnes is always very friendly and I appreciated that he asked him if he had questions about his body.
Dr. Starnes is great. The best.
Been going to this office for 14 years, we've always seen Dr. Starnes and have been very happy with him and the rest of his staff, especially his nurse [...].
Dr. Starnes has provided consistently thoughtful, respectful care for all 3 of my children. He and his medical assistant [...] are warm ,gentle, and knowledgeable. We drive all the way from [...] (10 miles) to see them.
Dr. Starnes & RN [...] are the ABSOLUTE best. Check-in process always a pleasure too.
The Patient Rating score is based on responses given during the CAHPS Patient Experience Survey. Comments are also gathered from the same survey and displayed in their entirety with the exception of any language that may be considered slander, libel or contain private health information, which will be removed prior to publishing the comments. Responses are measured on a 10 - point scale, with 10 being the best score. These scores are then translated to a 5 - point scale in order to display results in a 5 - star rating.