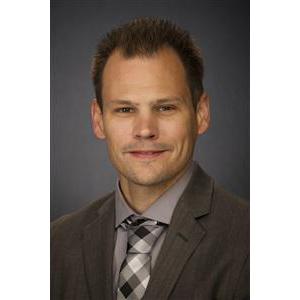 Adam Michael Pourcho
Physiatrist
Rating 4.7
Accepting New Patients
Swedish Spine, Sports & Musculoskeletal Medicine - Bellevue
US
About Adam Michael Pourcho
Dr. Pourcho is a Physical Medicine And Rehabilitation Specialist in Seattle, Washington. He graduated with honors from Michigan State University College Of Osteopathic Medicine in 2009. Having more than 9 years of diverse experiences, especially in PHYSICAL MEDICINE AND REHABILITATION, Dr. Adam M Pourcho affiliates with many hospitals including Swedish Medical Center / Cherry Hill, Swedish Medical Center, and cooperates with other doctors and specialists in medical group Swedish Health Services.
Education
Michigan State University, College of Osteopathic Medicine

Medical School, 2009

Wayne State University Department of Physical Medicine and Rehabilitation

Residency

Mayo Clinic ACGME Sports Medicine Fellowship, Physical Medicine and Rehabilitation

Fellowship
Board Certifications
American Board of Physical Medicine and Rehabilitation - Physical Medicine and Rehabilitation
American Board of Physical Medicine and Rehabilitation - Sports Medicine
Associations
Publications
Languages
Insurances Accepted
Aetna Medicare Advantage HMO
Aetna Medicare Advantage PPO
Aetna PPO
Amerigroup - Medicare Advantage
Choice /Humana PPO
Cigna PPO
Community Health Plan of Washington (WA Apple Health)
Coordinated care (WA Apple Health)
Coventry/First Health PPO
Health Net - TriCare
Humana Medicare Advantage
International Community Health Services Pace Program
Kaiser Foundation
Medicare
Molina
Molina Healthcare (WA Apple Health/Healthy Options)
Multiplan PPO
Premera Medicare Advantage HMO
Providence Health Plan
Providence Health Plan - Medicaid
Providence Health Plan - Medicare Advantage
Regence BlueShield of Washington
United Healthcare HMO
United Healthcare Medicare Advantage
United HealthCare PPO
WellCare
Clinical Interests
abnormal emg
achilles tendon tear
achilles tendonitis
ankle impingement
ankle injury
anterior cruciate ligament (acl) injury
apophysitis
arm injury
arm pain
back muscle injury
bicep injury
bicep tear
biceps tendonitis
brain concussion
bursitis
calf muscle injury
carpal tunnel syndrome (cts)
cartilage injury
concussion testing
cortisone injection
elbow pain
elbow sprain
epicondylitis
foot injury
foot pain
gamekeeper's thumb
gastrocnemius injury
gluteal injury
growth plate injury
hamstring injury
heat illness
hip impingement
hip labral tear
hip pain
hip pain under age 60
hip rotator cuff tear
iliotibial band friction syndrome
joint injection
joint sprain
knee injury
knee instability
knee pain
knee pain under age 60
knee stabilization
late effect of spinal cord injury
lateral collateral ligament injury
lateral collateral ligament tear
lateral epicondylitis
leg injury
leg numbness
leg pain
ligament injury
ligament tear
locking knee
medial collateral ligament injury
medial collateral ligament injury of the knee
medial epicondylitis
meniscus injury
meniscus tear
meralgia paresthetica
morton neuroma
muscle cramps
muscle injury
muscle strain
muscle tears
musculoskeletal disorders
musculoskeletal ultrasound
neck muscle injury
numbness
nutrition and supplement issues
osgood schlatter disease
osteochondral defect
osteochondritis dissecans (ocd)
osteopathic manipulation
overuse injury
patellofemoral instability
patellofemoral syndrome
pectoral muscle injury
peroneal tendonitis
piriformis syndrome
plantar fasciitis
platelet rich plasma therapy
posterior cruciate ligament (pcl) tear
posterior tibial tendon tear
quadricep injury
rotator cuff impingement
rotator cuff injury
rotator cuff tear
running injury
shin splints
shoulder dislocation
shoulder impingement
shoulder injury
shoulder instability
shoulder pain
shoulder strain
spondylolisthesis
sports physical exam
sports related ankle injury
sports related concussion testing
sports related foot injury
sports related injury
sprain
stem cell treatment for joint disease
stress fractures
tendonitis
throwing injury
tibial tendonitis
tricep injury
trigger finger
trigger thumb
ultrasound guided percutaneous tenotomy
virtual care
wrist pain
wrist sprain
Patient Reviews
(155 Reviews)
It took me about 6 weeks to get an appointment with Dr Pourcho but it was worth the wait. He Instantly diagnosed the issue with my wrist tendon and was able to do a procedure right away in his office to relieve it. He has made a life-changing improvement in my hand function and I am highly recommending him to my friends and co-workers.
Dr Pourcho and his associates are the beet I wouldnt want to go anywhere else now for my sports med issues
He was very good with my knee and knew exceply what to do!
I saw Dr. Pourcho years ago, but he remembered me and my issues. I am getting an MRI to help him diagnose my pain.
Great experience, I recommend him to my co workers and friends.
dr. pourcho goes out of his way to fit me in when I have a medical issue. he has helped me many times work through medical diagnoses and determine a path of care. the PRP treatments he has given me have all worked. he does not push treatment when it isn't warranted
Dr Pourcho listens and considers all the options to care for me and is very ready to refer me to another specialist for further treatment. He is compassionate and knowledgeable.
Terrific Doc....pleasant-knowledgeable......no nonsense Doc...always trying to help
I am so impressed with Dr. Pourcho! I had an excellent experience and will recommend him to anyone in need of Sports Medicine. My issue is almost completely resolved after one treatment.
Dr Pourcho is fabulous. He has helped me numerous times. He is quite simply the best!!
Dr. Pourcho was instrumental in improving my quality of life.
Dr Pourcho is my doctor for all MSK problems
Dr Pourcho is the most amazing, knowledgeable and empathetic physician I know. He is always able to figure out the problem and provide a quick, workable solution . He dx and treats in the same day. He answers questions on my chart and has treated some unusual dx missed by other specialists. I always trust him to do what is in my best interest.
Dr. Pourcho seemed to know what he was talking about.
The provider was interested in my pain/complaints and performed a thorough exam, including an ultra sound. I was treated after the ultrasound and also received two other beneficial recommendations. I was extremely impressed with both the knowledge that provider has, as well as with his recommendations. .
Dr. Pourcho is such a knowledgeable and intuitive diagnostician. he has helped me so much with my multiple issues related to arthritis and he gets me to the right people to support my treatment and rehab. So grateful to count him among my health care providers!!
Wonderful DOC.....cannot imagine finding a better one....caring...smart...compassionate
Safe, socially-distanced lobby; friendly and prompt reception person; short wait; friendly staff; great specialist
Great Doctor. I am lucky to have found him.
I trust amd feel safe with Dr. Pourcho....he is thoughtful, kimd, and does not act like he is in a hurry :-)
Dr Pourcho is the best. He has always resolved my issues. I am thankful to have found him.
I'm satisfied with the medical services received from this provider.
The Patient Rating score is based on responses given during the CAHPS Patient Experience Survey. Comments are also gathered from the same survey and displayed in their entirety with the exception of any language that may be considered slander, libel or contain private health information, which will be removed prior to publishing the comments. Responses are measured on a 10 - point scale, with 10 being the best score. These scores are then translated to a 5 - point scale in order to display results in a 5 - star rating.