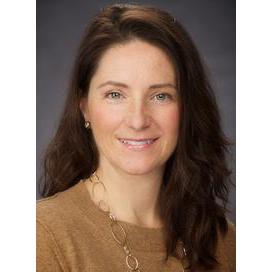 Heather R. Galgon, D.O.
Physiatrist
Rating 4.7
Accepting New Patients
Swedish Spine, Sports & Musculoskeletal Medicine - Issaquah
751 Northeast Blakely Drive
US
About Heather R. Galgon, D.O.
Dr. Heather Roehrs Galgon is a Physical Medicine and Rehabilitation Specialist in Issaquah, Washington. She graduated with honors from Philadelphia College of Osteopathic Medical in 2010. Having more than 8 years of diverse experiences, especially in Physical Medicine and Rehabilitation, Dr. Galgon is affiliated with Swedish Issaquah.
Education
Temple University Hospital

Residency, 2014

Crozer-Keystone Health System

Internship, 2011

Philadelphia College of Osteopathic Medical

Medical School, 2010

Premier Orthopaedic Sports & Spine Rehab

Fellowship, 2015
Board Certifications
American Board of Physical Medicine and Rehabilitation - Physical Medicine and Rehabilitation
Languages
Insurances Accepted
Aetna Medicare Advantage HMO
Aetna Medicare Advantage PPO
Aetna PPO
Amerigroup - Medicare Advantage
Choice /Humana PPO
Cigna PPO
Community Health Plan of Washington (WA Apple Health)
Coordinated care (WA Apple Health)
Coventry/First Health PPO
Health Net - TriCare
Humana Medicare Advantage
International Community Health Services Pace Program
Kaiser Foundation
Medicare
Molina
Molina Healthcare (WA Apple Health/Healthy Options)
Multiplan PPO
Premera Medicare Advantage HMO
Providence Health Plan
Providence Health Plan - Medicaid
Providence Health Plan - Medicare Advantage
Regence BlueShield of Washington
United Healthcare HMO
United Healthcare Medicare Advantage
United HealthCare PPO
WellCare
Clinical Interests
abnormal emg
achilles tendon tear
achilles tendonitis
acute back pain
amplified musculoskeletal pain syndrome (amps)
ankle impingement
ankle injury
anterior cruciate ligament (acl) injury
anterior tibialis tendon tear
apophysitis
arm injury
arm pain
arthritis
aviation medical examination
back injury
back muscle injury
back muscle pain
back pain
baclofen therapy
balance rehabilitation
bicep injury
bicep tear
biceps tendonitis
botox for spasticity
brachial plexopathy
brain concussion
bursitis
calf muscle injury
cancer rehabilitation
cartilage injury
cervical spine injury
chemical exposure
chronic beryllium disease
chronic lateral ankle pain
chronic pain
chronic tendinosis of the ankle
chronic tendinosis of the foot
complex spine deformities
concussion testing
cortisone injection
cubital tunnel syndrome
disability work assessment
elbow pain
elbow sprain
electrodiagnostic medicine
employee health
environmental exposure
epicondylitis
ergonomics
erythromelalgia
exposure to pesticides
exposure to secondhand smoke
exposure to solvents
fibromyalgia
fitness for duty evaluations
foot pain
gastrocnemius injury
gluteal injury
growth plate injury
hamstring injury
hazardous waste exposure
headache
heat illness
herpes zoster
hip impingement
hip labral tear
hip pain
hip pain under age 60
hip rotator cuff tear
iliotibial band friction syndrome
intractable pain
job site analysis
joint injection
joint sprain
knee injury
knee instability
knee pain
knee pain under age 60
knee stabilization
late effect of spinal cord injury
lateral collateral ligament injury
lateral collateral ligament tear
lateral epicondylitis
leg injury
leg pain
ligament injury
ligament tear
locking knee
medial collateral ligament injury
medial collateral ligament injury of the knee
medial epicondylitis
meniscus injury
meniscus tear
meralgia paresthetica
migraine
muscle cramps
muscle injury
muscle strain
muscle tears
musculoskeletal ultrasound
neck muscle injury
neck pain
nerve compression syndrome
nerve conduction studies
neuralgia
neuritis
neuromodulation
neuropathic arthritis
neuropathy
nutrition and supplement issues
occupational health screening
occupational lung injury
occupational medicine
organizational psychiatry
osgood schlatter disease
osteochondral defect
osteochondritis dissecans (ocd)
overuse injury
pain clinic
pain disorder
pain management
paresthesia
patellofemoral instability
patellofemoral syndrome
pectoral muscle injury
peroneal tendonitis
personal injury
phantom limb
piriformis syndrome
plantar fasciitis
post laminectomy syndrome
post radiation pain
post thoracotomy chest pain
posterior cruciate ligament (pcl) tear
posterior tibial tendon tear
postherpetic neuralgia
preplacement examinations
quadricep injury
radiofrequency rhizotomy
reflex neurovascular dystrophy
reflex sympathetic dystrophy
regulatory compliance examinations for asbestos
respirator fit testing
rotator cuff impingement
rotator cuff injury
rotator cuff tear
running injury
sciatica
shin splints
shoulder dislocation
shoulder impingement
shoulder injury
shoulder instability
shoulder pain
shoulder strain
silicosis
spill exposure
spondylolisthesis
sports physical exam
sports psychology
sports related ankle injury
sports related concussion testing
sports related foot injury
sports related injury
sprain
stress fractures
tendonitis
tens therapy
throwing injury
tibial tendonitis
toxic exposures
tricep injury
trigger point injection
ultrasound
virtual care
work related allergic hypersensitivity
work related asbestosis
work related asthma
work related hearing screening
work related injury
work related urine drug screening
work related vision screening
worker compensation evaluation
workplace exposures
workplace violence
wrist pain
wrist sprain
Patient Reviews
(109 Reviews)
Appointments where months out. Printed instructions were incorrect.
exceptional doctor and team. They are fantastic and have only totally positive thoughts on them!
I was hoping she would give me more useful information/tools to help my condition. I have chronic pain because no provider I've been to has been able to address the cause and a pathway to resolve it.
Dr Galgon is simply amazing. She is respectful, concerned, and attentive to your needs. I was in so much pain prior to seeing her and with her advise, recommendations, and team approach I am on a path of feeling better. When I experience a flair or need to visit her staff is prompt to get me an appointment. I have dealt with many providers and she is hands down fabulous when it comes to reaching back out to me with results and follow up. She is a huge asset to the Swedish specialty team. I am grateful for her and colleagues.
Very glad to have had her recommended by another provider.
I have complete confidence in Dr. Galgon. She is so knowledgeable and listens when I talk. I feel respected by her and definitely respect her tremendously.
Dr Galgon is fantastic! I'm thankful that I see her. I had a new issue and she explored it and gave me a plan to follow. She and her assistant Alicia are the best doctor-assistant partnership I work with.
Have had all good experiences. She is efficient, kind and thorough.
She is extremely caring, understanding and knowledgeable [...]
Dr Galgon was really helpful and nice. She listened carefully and made conclusions that seemed very right. I was very happy that I came to see her.
The Patient Rating score is based on responses given during the CAHPS Patient Experience Survey. Comments are also gathered from the same survey and displayed in their entirety with the exception of any language that may be considered slander, libel or contain private health information, which will be removed prior to publishing the comments. Responses are measured on a 10 - point scale, with 10 being the best score. These scores are then translated to a 5 - point scale in order to display results in a 5 - star rating.