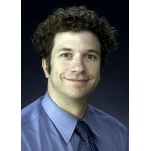 Jed A Gorden
Pulmonologist
Rating 4.9
Accepting New Patients
Swedish Thoracic Surgery - First Hill
US
About Jed A Gorden
Tailoring care to the individual patient needs. Finding therapeutic options for patients with all stages of disease.
Insurances Accepted
Aetna Medicare Advantage HMO
Aetna Medicare Advantage PPO
Aetna PPO
Amerigroup - Medicare Advantage
Choice /Humana PPO
Cigna PPO
Community Health Plan of Washington (WA Apple Health)
Coordinated care (WA Apple Health)
Coventry/First Health PPO
Health Net - TriCare
Humana Medicare Advantage
International Community Health Services Pace Program
Kaiser Foundation
Medicare
Molina
Molina Healthcare (WA Apple Health/Healthy Options)
Multiplan PPO
Premera Medicare Advantage HMO
Providence Health Plan
Providence Health Plan - Medicaid
Providence Health Plan - Medicare Advantage
Regence BlueShield of Washington
United Healthcare HMO
United Healthcare Medicare Advantage
United HealthCare PPO
WellCare
Clinical Interests
abnormal chest ct scan
airway obstruction
airway scarring
airway stenting
allergic aspergillosis
asbestos lung
atelectasis
autoimmune pleuritis
beryllium disease
biopsy of lung
bronchial dilatation
bronchial thermoplasty
bronchiolitis obliterans organizing pneumonia
bronchomalacia
bronchoscopy
bronchospasm
bronchus deformity
cancer
cancer screening
cancer surgery
candidiasis of lung
chronic lung disease
collapsed lung
cyberknife
diaphragmatic disorders
empyema
endobronchial brachytherapy
endobronchial ultrasound
endoscopic biopsy of trachea
endoscopic ultrasound
exposure to secondhand smoke
fiberoptic bronchoscopy
foreign body (airway)
hemoptysis
hepatic hydrothorax
high altitude simulation test
home sleep study
hyperhidrosis
influenza
kussmauls
laryngotracheitis
lung abscess
lung cancer screening
lung disease
lung infiltrate
lung mass
malignant effusion
maternal respiratory disease
mesothelioma
percutaneous tracheostomy
pleural cancer
pleural diseases
pleural effusion
pleural thickening
pleural tuberculosis
pleurodesis
pleurx catheter insertion
pneumonitis
post thoracotomy chest pain
pulmonary artery thrombectomy
pulmonary embolectomy
pulmonary granuloma
pulmonary hemorrhage
rheumatoid lung
rigid bronchoscopy
severe acute respiratory syndrome
spirometry
stridor
tension pneumothorax
thoracentesis
thoracoscopy
tobacco related diseases
tobacco use cessation
tracheal dilatation
tracheal mass
tracheal stenosis
tracheal stent
tracheobronchitis
tracheomalacia
tracheostomy revision
ultrasound
ventilator dependent
virtual care
Swedish First Hill
747 Broadway
Seattle, WA 98122
Swedish Cherry Hill Campus
500 17th Ave.
Seattle, WA 98122
Patient Reviews
(30 Reviews)
Dr. Gorden went above and beyond in setting a time for this video conference so that my daughter could join me to take notes. It was later than his usual appointments, and I appreciate that very much. He was kind, patient and thorough with my questions and a pleasure to talk with. He listens very well.
I feel very well taken care of during my treatment.
Dr Gorden really is a very good doctor. He works with me patiently.
The Patient Rating score is based on responses given during the CAHPS Patient Experience Survey. Comments are also gathered from the same survey and displayed in their entirety with the exception of any language that may be considered slander, libel or contain private health information, which will be removed prior to publishing the comments. Responses are measured on a 10 - point scale, with 10 being the best score. These scores are then translated to a 5 - point scale in order to display results in a 5 - star rating.