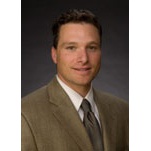 Daniel M. Landis, M.D., Ph.D.
Radiation Oncologist
Accepting New Patients
TIROG - Swedish Cancer Institute - Radiosurgery Center
US
About Daniel M. Landis, M.D., Ph.D.
I truly enjoy the challenge of caring for cancer patients. A diagnosis of cancer can be overwhelming for a patient and their family. From the beginning we will review the diagnosis in detail, the treatment options, and the potential results of each option, including possible side effects. I enjoy seeing my patients over time, during the course of treatment, and in follow-up. Often it takes some time to understand the patients priorities and wishes. As I physician I believe we should prioritize the patients quality of life and listen to our patients and understand their desires and incorporate this into an individualized treatment plan. I strive to provide the best possible care to all of my patients.
Education
Harvard Medical School, Boston MA

Residency

University of Washington School of Medicine

Medical School
Board Certifications
American Board of Radiology - Radiation Oncology
Languages
Clinical Interests
bone cancer
brachytherapy
brain neoplasms
colorectal cancer
cyberknife
external beam radiation therapy
gamma knife
head and neck cancer
intensity modulated radiation therapy
kidney cancer
leukemia
lymphoma
sarcoma
stereotactic ablative radiotherapy
stereotactic body radiation therapy
testicular cancer
tomotherapy