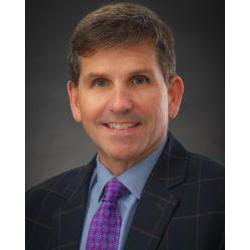 Peter C. Nora, M.D.
Neurosurgeon
Rating 4.9
Accepting New Patients
Swedish Neurosurgery - Issaquah
751 Northeast Blakely Drive
US
About Peter C. Nora, M.D.
Dr. Nora enjoys working with patients and their loved ones to help them make informed decisions about their care. He combines empathy and expertise to help guide patients through their neurological care needs.
Dr. Nora offers the Digital Surgical Experience to guide his practice and maintain consistent communication with his patients throughout their care. This includes offering virtual visits to patients, timely access to information, and interactive messages, check-ins, and reminders, allowing patients to become custodians of their own care.
Education
George Washington University School of Medicine

Residency

Tulane University School of Medicine

Medical School
Board Certifications
American Board of Neurological Surgery - Neurological Surgery
Languages
Insurances Accepted
Aetna Medicare Advantage HMO
Aetna Medicare Advantage PPO
Aetna PPO
Amerigroup - Medicare Advantage
Choice /Humana PPO
Cigna PPO
Community Health Plan of Washington (WA Apple Health)
Coordinated care (WA Apple Health)
Coventry/First Health PPO
Health Net - TriCare
Humana Medicare Advantage
International Community Health Services Pace Program
Kaiser Foundation
Medicare
Molina
Molina Healthcare (WA Apple Health/Healthy Options)
Multiplan PPO
Premera Medicare Advantage HMO
Providence Health Plan
Providence Health Plan - Medicaid
Providence Health Plan - Medicare Advantage
Regence BlueShield of Washington
United Healthcare HMO
United Healthcare Medicare Advantage
United HealthCare PPO
WellCare
Clinical Interests
accessory nerve disease
accessory nerve injury
acoustic neurofibromatosis
acoustic neuroma removal
acute back pain
acute inflammatory demyelinating polyradiculoneuropathy
arachnoid cyst
arnold chiari malformation
astrocytoma tumors
ataxia telangiectasia
back muscle pain
back pain
back surgery
benign neoplasm of brain
biopsy of brain
biopsy of skull
bone cancer
bone growth stimulator
brachial nerve tumors
brachial plexus injury
brain cancer
brain laceration
brain neoplasms
brain surgery
bulging disc
burr hole
carpal tunnel syndrome (cts)
cauda equina syndrome
cavernous sinus thrombosis
cerebellar anomalies
cerebellar disease
cerebral palsy
cerebrospinal fluid leak
cervical disc disease
cervical herniated disc
cervical laminoplasty
cervical radiculopathy
cervical spinal stenosis
cervical spine fracture
cervical spine fusion
cervical spine injury
chiari decompression
chorea
choreoathetosis
choroid plexus tumor
clipping of brain aneurysm
cns lymphoma
colloid cyst
compression fracture
congenital ataxia
congenital cerebral hernia
congenital hydrocephalus
cortical mapping
cranial nerve diseases
cranial nerve disorders
cranial nerve injury
cranial nerve palsy
cranial nerve repair
cranial puncture
cranial vault malformations
craniopharyngioma
craniotomy
csf shunt removal
cyberknife
decompression laminectomy
decompression median nerve at elbow
deep brain stimulation
deep brain stimulation (asleep)
deep brain stimulation (awake)
deep brain stimulation for dystonia
degenerative disorders of the balance organs
degenerative spine conditions
difficulty writing
disc arthroplasty
diskectomy
drug induced acute dystonia
drug reaction
dural graft of the spine
dural sinus thrombosis
dyskinesia
dyspraxia
dystonia
electrical sacral stimulation
encephalocele repair
encephalomegaly
endovascular coiling of aneurysm
ependymoma
epidermoid cysts
epidural hematoma
epidural hemorrhage
epidural injection
epilepsy surgery
essential tremor
extradural abscess
extrapyramidal disorders
facet injection
facet joint syndrome
flow diversion for cerebral aneurysms
focal dystonia
focal hand dystonia (fhd)
gamma knife
gamma knife perfexion
ganglioglioma
ganglioma
ganglioneuroblastoma
ganglioneurocytoma
generalized hyperhidrosis
glioma
gliomatosis cerebri
gliosarcoma
glossopharyngeal neuralgia
handwriting tremor
head reconstruction
hearing loss
hemangiopericytoma
herniated disc
herniation syndrome
hydrocephalus
hydrorhachis
hyperhidrosis
instrumented anterior cervical discectomy, fusion (acdf)
intention tremor
intermittent tremor
intracranial abscess
intracranial arterial occlusion
intracranial hemangioma
intracranial hemorrhage
intracranial hypertension
intracranial hypotension
intracranial mass
intraoperative mri
intraspinal abscess
kyphoplasty
kyphosis
laminectomy
laminoplasty
leg numbness
leg weakness
lesions of median nerve
lesions of popliteal nerve
lesions of posterior tibial nerve
lesions of sciatic nerve
lesions of ulnar nerve
lewy body dementia
lobectomy of brain
low back surgery
lower back injury
lower back pain
lumbar drain
lumbar spine fusion
lumboperitoneal shunt placement
lumbosacral plexus lesions
lumbosacral radiculopathy
malignant neoplasm of the spinal cord
median nerve entrapment at elbow
meningioma
meningioma of the spine
meningitis
meningocele
migraine surgery
migraine treatment
minimally invasive spine surgery
movement disorders
myelopathy
myelopathy surgery
nasopharyngeal angiofibroma
neck arthritis
neck pain
needle biopsy of brain
needle biopsy of cerebral meninges
neuroablation
neuroendocrine tumors
neurofibromatosis
neurofibrosarcoma
neurogenic claudication
normal pressure hydrocephalus
olfactory neuroblastoma
oligodendroglioma
open biopsy of brain
optic chiasm injury
optic nerve decompression
optic nerve surgery
orbital nerve decompression
orofacial dyskinesia
osteomyelitis
parkinson's disease (pd)
parkinson's disease (pd) surgery
peripheral nerve injury
peripheral nerve surgery
peripheral neuropathy
periventricular mass
peroneal nerve injury
petrous apex tumor
post laminectomy kyphosis
post laminectomy syndrome
posterior cervical laminotomy
pseudotumor cerebri
radiculopathy
repair of brain
resection of cerebral arteriovenous malformation (avm)
ruptured intervertebral disc
sacroiliitis
sciatica
segmental dystonia
shevel procedure
skin biopsy
skull fracture
spasticity
spinal abscess
spinal cord anomalies
spinal cord compression
spinal cord diseases
spinal cord injury
spinal cord stimulator
spinal schwannoma
spinal stenosis
spinal tumor
spine fracture
spine fusion
spine instrumentation
spine stapling
spondylectomy
spondylolisthesis
spondylosis with myelopathy
spondylosyndesis
spongioblastoma
standard transsphenoidal approach
stereotactic ablative radiotherapy
stereotypic movement disorder
subarachnoid hemorrhage
subcaudate tractotomy
subdural hematoma
subdural hemorrhage
surgery for spasticity
surgical treatment of myelopathy
syphilitic parkinsonism
tardive dyskinesia
tarlov cyst
tethered spinal cord syndrome
thoracic herniated disc
thoracoscopy
torsion dystonia
torticollis
tuberous sclerosis
ulnar nerve compression
ulnar nerve decompression
ulnar nerve surgery
ultrasound guided steroid injection of the spine
us lower lumbar drainage
vagal nerve stimulator
vagal stimulation
vascular malformations of the brain
vascular malformations of the spine
ventricular shunt
ventriculo peritoneal shunt
ventriculocisternostomy
ventriculostomy
vertebral fracture
vertebral transposition
vertebroplasty
virtual care
visual cortex injury
von hippel lindau disease
Swedish Neurologic Restoration - Cherry Hill
550 17th Avenue, Suite 540
Seattle, WA 98122
Swedish Issaquah
751 Northeast Blakely Drive
Issaquah, WA 98029
Patient Reviews
(112 Reviews)
Dr. Nora was exceptionally thorough, kind, respectful and very knowledgeable. He took the time to fully evaluate me, listen to my questions and concerns and think outside of the box for next steps. I would highly recommend him as a provider.
I received conflicting information from this provider and a previous provider.
Was very knowledgeable and a straight shooter
Dr. Nora is a great communicator. I really appreciate the effort he makes to understand my problem and to discuss it with me.
Have been very, very happy with this provider in every way!!
Dr Nora and his staff were very helpful in explaining my condition that I saw them for. He was very thorough and explained the procedure for fixing the issue very well.
Exceptional professional caring Neurologist/ person. I am thankful to have seen him and am assured I have the opportunity should I require it to see him again. I cannot say enough about his bedside manner. Having been in the medical arena for 40 plus years, I am truly blessed to have Dr Nora care for me. Your organization is also blessed to have Dr Nora on your team!
Dr. Nora was very helpful in explaining my situation and the possibility of surgery. He had the xrays and the MRI to help show the areas that are giving me pain.
This was the first time for me to experience a virtual visit. There were a few issues that were worked out and I will feel better about it for the next visit. I have confidence in this physician and his staff.
Great Md and PA.Staff excellent.
Dr. Nora is an easy to talk to and understand and seems knowledgeable.
the Dr was very detailed in his analysis of my condition. this was very much appreciated.
very satisfied with Dr Nora
This was a Zoom meeting that we had some trouble with initial connections but after about 45 minutes we were able to connect properly. The actual meeting with Dr. Nora went very well and he was very thorough.
Dr. Peter Nora is an exceptional human being as well as an amazing surgeon. I feel lucky to have him in my life. He performed my spinal fusion 12 years ago. My back has been amazingly fine. I started having a bit of pain this fall, and Dr. Nora has been available for questions and support.
The Patient Rating score is based on responses given during the CAHPS Patient Experience Survey. Comments are also gathered from the same survey and displayed in their entirety with the exception of any language that may be considered slander, libel or contain private health information, which will be removed prior to publishing the comments. Responses are measured on a 10 - point scale, with 10 being the best score. These scores are then translated to a 5 - point scale in order to display results in a 5 - star rating.