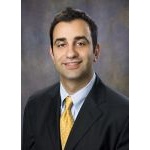 Alexander S. Farivar, M.D.
Thoracic Surgeon
Rating 4.5
Accepting New Patients
Swedish Thoracic Surgery - First Hill
US
About Alexander S. Farivar, M.D.
Dr. Farivar is a 2018 Seattle Met Top Doctor Award winner. Philosophy of care: Dr. Farivar has a broad based thoracic surgery practice. He enjoys helping patients and their families through their healthcare journey. He takes great effort to incorporate the needs and beliefs of patients and their families in his treatment plans. Dr. Farivar has a particular interest in lung and esophageal disorders, including cancer treatment. He also has interests in the appropriate use of robotic surgery to address thoracic surgery pathology, as well as malignant pleural mesothelioma.
Education
Brigham and Womens Harvard Medical School

Fellowship

University of Washington General Surgery Residency

Residency

Boston University School of Medicine

Medical School
Board Certifications
American Board of Surgery - Pediatric Nurse Practitioner
American Board of Thoracic Surgery - Thoracic and Cardiac Surgery
Associations
Publications
Languages
Insurances Accepted
Aetna Medicare Advantage HMO
Aetna Medicare Advantage PPO
Aetna PPO
Amerigroup - Medicare Advantage
Cigna PPO
Community Health Plan of Washington (WA Apple Health)
Coordinated care (WA Apple Health)
First Health/Coventry PPO
Health Net - TriCare
Humana - ChoiceCare PPO
Humana Medicare Advantage HMO
International Community Health Services Pace Program
Kaiser Foundation
Medicare
Molina
Molina Healthcare (WA Apple Health/Healthy Options)
Multiplan PPO
Premera Medicare Advantage HMO
Providence Health Plan
Providence Health Plan - Medicaid
Providence Health Plan - Medicare Advantage
Regence BlueShield of Washington
United Healthcare HMO
United Healthcare Medicare Advantage
United HealthCare PPO
WellCare
Clinical Interests
achalasia
airway disorders
anomalies of the diaphragm
asbestos lung
atelectasis
barrett's esophagus
barrx
biopsy chest wall
biopsy diaphragm
biopsy of lung
bronchial fistula repair
bronchoscopy
cancer
cancer surgery
carcinoid of stomach
chest wall disorder
chest wall resection
chest wall tumors
collapsed lung
contusion of chest wall
correction of pectus deformity
cryoablation
cystadenoma of pancreas
cytoreduction surgery
decortication of lung
diaphragm pacemaker procedure
diaphragm pacing
diaphragmatic fistula repair
diaphragmatic hernia
diaphragmatic tumor
ear melanoma
empyema
endoscopic biopsy of trachea
endoscopic mucosal resection
endoscopy
esophageal diverticulectomy
esophageal diverticulum
esophageal mass
esophageal myotomy
esophageal perforation
esophageal stenosis
esophageal stricture
esophageal ulcer
esophagectomy
excision of bronchus
exploratory thoracotomy
external fistula of the trachea repair
feeding tube placement
fiberoptic bronchoscopy
foreign body (esophagus)
gastrectomy
gastrin secreting tumor of pancreas
gastroesophageal junction cancer
gastroesophageal reflux disease
gastrointestinal (gi) cancer
gastrointestinal stromal tumors (gist)
gi stent placement
hamartoma of lung
hiatal hernia
hiatal hernia repair
intra abdominal cancer
laparoscopic adhesiolysis
laparoscopic fundoplication
laparoscopic gastroenterostomy
laparoscopic hernia repair
laparoscopic jejunostomy
laparoscopy
leiomyosarcoma
ligation of bronchus
linx
liposarcoma
lung abscess
lung cancer
lung contusion
lung mass
lung resection
lung volume reduction surgery
lymphadenopathy
malignant effusion
malignant neoplasm of esophagus
malignant neoplasm of main bronchus
mallory weiss tear
mediastinal abscess
mediastinal mass
mediastinitis
mediastinoscopy
mediastinum cancer
melanoma on face
mesothelioma
minimally invasive lung cancer surgery
minimally invasive pulmonary lobectomy
myasthenia gravis
myxofibrosarcoma
neuroendocrine tumors
obesity
open biopsy of bronchus
open biopsy of lesions of mediastinum
open biopsy of lung
palliative care
pectus carinatum
pectus excavatum
percutaneous tracheostomy
phototherapy
pleural cancer
pleural diseases
pleural effusion
pleurodesis
pleurx catheter insertion
plication of emphysematous bleb
pneumothorax
pulmonary metastases
repair of diaphragm
repair tracheoesophageal fistula
rib fracture
robotic thoracic surgery
sarcoma
sequestrum of lung
spontaneous pneumothorax
sternal fracture
stomach cancer
surgical staging
tension pneumothorax
thoracentesis
thoracoplasty
thoracoscopy
thoracostomy
thoracotomy
thymectomy
thymoma
thymus cancer
thymus disorders
tobacco use cessation
tracheal reconstruction
tracheoesophageal fistula
tracheomalacia
tracheostomy
tracheostomy revision
tuberculosis (tb)
video assisted thoracoscopic surgery
virtual care
Swedish Cherry Hill Campus
500 17th Ave.
Seattle, WA 98122
Swedish First Hill
747 Broadway
Seattle, WA 98122
Patient Reviews
(64 Reviews)
excellent surgeon, great medical team
Very important Dr visit for me! All my questions were answered, I was put at ease for my surgery.
Dr. Farivar is amazing. I get very anxious before my surgeries, and I always feel better after consulting with him prior to surgery
Dr Favivar really explained everything to me and left me comfortable with upcoming procedures. I enjoyed meeting him and had a great visit.
I had 2 procedures done at Swedish hospital and I have been very pleased with the care I received starting with the greeter at the front door to all the staff in the unit,I had the procedure done.
I was reassured via our visit that this is a thorough and very excellent surgeon.
I had a good experience with Dr. Farivar. He took care of a serious issue and I have felt good ever since. He is extremely dedicated. I would highly recommend him to others.
Dr. Farivar has, and will continue to be, one of the finest doctors in the Swedish organization. Should he go elsewhere, I would follow him.
This was my first visit and the doctor took time to explain everything.
very detailed and in-depth discussion. Went out of his way to ensure the care I was to receive (surgery) was to happen in a timely manner.
Very grateful for the services provided by Swedish and Dr. Farivar. Wonderful surgeon and exceptional professional! Thank you again for bringing my life back to normal!
The Patient Rating score is based on responses given during the CAHPS Patient Experience Survey. Comments are also gathered from the same survey and displayed in their entirety with the exception of any language that may be considered slander, libel or contain private health information, which will be removed prior to publishing the comments. Responses are measured on a 10 - point scale, with 10 being the best score. These scores are then translated to a 5 - point scale in order to display results in a 5 - star rating.