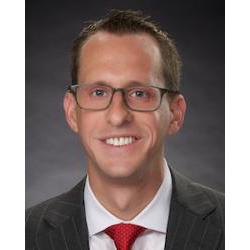 Adam Jason Bograd
Thoracic Surgeon
Rating 4.7
Accepting New Patients
Swedish Thoracic Surgery - First Hill
US
About Adam Jason Bograd
Dr. Bograd believes in using minimally invasive approaches in order to minimize discomfort, accelerate patient recovery, and allow patients to return quickly to their daily actiivities. In addition to utilizing the highest level of technological expertise for patient care, he also firmly believes in a hands-on, person-specific approach to make certain that all patients are given the best possible care.
Education
Memorial Sloan Kettering Cancer Center, New York

Fellowship, 2017

Columbia University College of Physicians and Surgeons

Medical School, 2008

New York University Medical Center

Residency, 2015
Board Certifications
American Board of Thoracic Surgery - Thoracic and Cardiac Surgery
American Board of Surgery - Surgery
Languages
Insurances Accepted
Aetna Medicare Advantage HMO
Aetna Medicare Advantage PPO
Aetna PPO
Amerigroup - Medicare Advantage
Choice /Humana PPO
Cigna PPO
Community Health Plan of Washington (WA Apple Health)
Coordinated care (WA Apple Health)
Coventry/First Health PPO
Health Net - TriCare
Humana Medicare Advantage
International Community Health Services Pace Program
Kaiser Foundation
Medicare
Molina
Molina Healthcare (WA Apple Health/Healthy Options)
Multiplan PPO
Premera Medicare Advantage HMO
Providence Health Plan
Providence Health Plan - Medicaid
Providence Health Plan - Medicare Advantage
Regence BlueShield of Washington
United Healthcare HMO
United Healthcare Medicare Advantage
United HealthCare PPO
WellCare
Clinical Interests
achalasia
anomalies of the diaphragm
asbestos lung
biopsy chest wall
biopsy diaphragm
biopsy of lung
bronchial fistula repair
bronchoscopy
cardiothoracic surgery
chest wall resection
chest wall tumors
collapsed lung
contusion of chest wall
decortication of lung
diaphragmatic fistula repair
diaphragmatic hernia
diaphragmatic tumor
empyema
endobronchial stent placement
endobronchial ultrasound
endoscopic surgery
esophageal diverticulectomy
esophageal diverticulum
esophageal mass
esophageal myotomy
esophageal perforation
esophageal stenosis
esophageal stricture
esophageal ulcer
esophagectomy
excision of bronchus
exploratory thoracotomy
extrapleural pneumonectomy
fiberoptic bronchoscopy
hamartoma of lung
ligation of bronchus
lung abscess
lung cancer
lung contusion
lung mass
lung resection
malignant effusion
malignant neoplasm of esophagus
malignant neoplasm of main bronchus
median sternotomy
mediastinal abscess
mediastinal mass
mediastinitis
mediastinoscopy
mediastinum cancer
mesothelioma
minimally invasive lung cancer surgery
minimally invasive pulmonary lobectomy
mycetoma resection
open biopsy of bronchus
open biopsy of lesions of mediastinum
open biopsy of lung
percutaneous tracheostomy
pleural cancer
pleural diseases
pleural effusion
pleurectomy
pleurodesis
pleurx catheter insertion
plication of the diaphragm
pneumothorax
pulmonary metastases
repair of diaphragm
repair tracheoesophageal fistula
rib fracture
rigid bronchoscopy
robotic thoracic surgery
sequestrum of lung
sleeve lobectomy
spontaneous pneumothorax
sternal fracture
tension pneumothorax
thoracentesis
thoracic malignancy
thoracoplasty
thoracoscopy
thoracostomy
thoracotomy
thymoma
thymus cancer
thymus disorders
thymus surgery
tracheal resection
tracheoesophageal fistula
tracheomalacia
tracheoplasty
tracheostomy
tracheostomy revision
video assisted thoracoscopic surgery
virtual care
Swedish First Hill
747 Broadway
Seattle, WA 98122
Swedish Thoracic Surgery - Issaquah
751 Northeast Blakely Drive, Suite 4543
Issaquah, WA 98029
Patient Reviews
(64 Reviews)
All contact with Swedish drs., & other personnel has been outstanding.I was recently In the hospital started in ER which was VERY BUSY but the professionalism, friendliness & concerned shown was great.
This was a surgical consult and provider was very clear about uncertainty of scheduling surgery due to Covid. While very disappointed about likely delay I understand the reason why. He however did move forward on scheduling pre-op activities in order to mitigate any other delays. I appreciate that preparation.
This was my first virtual appointment via Zoom. Dr Bograd was extremely patient. I could not get audio so he called my cell phone while still seeing each other on the screen. I thought he was exceptional at making me feel confident in what he was saying regarding the steps we should take. I was very pleased with him.
he makes me feel confident in his abilities and knowledgable.
Dr Bograd was very cordial, personable and knowledgeable. I felt cared for and treated with respect as a patient.
dr bograd is the best. he changed my life in a meaningful way and I can't thank him and his team enough.
The Patient Rating score is based on responses given during the CAHPS Patient Experience Survey. Comments are also gathered from the same survey and displayed in their entirety with the exception of any language that may be considered slander, libel or contain private health information, which will be removed prior to publishing the comments. Responses are measured on a 10 - point scale, with 10 being the best score. These scores are then translated to a 5 - point scale in order to display results in a 5 - star rating.