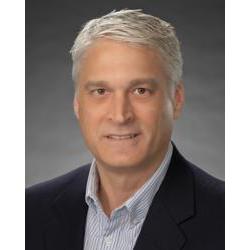 Erik L. Torgerson, M.D.
Medical Director
Rating 4.9
Accepting New Patients
Swedish Urology - First Hill
US
About Erik L. Torgerson, M.D.
Dr. Torgerson is a 2018 Seattle Met Top Doctor Award winner. His practice philosophy is that patients should play an integral role in the doctor-patient relationship. He believes patients should make treatment decisions based on the facilitation and education provided by their physician. Because he values his patients time and effort in visiting him, Dr. Torgerson makes every effort to see his patients in a timely manner, often the same week of their request.
Insurances Accepted
Aetna Medicare Advantage HMO
Aetna Medicare Advantage PPO
Aetna PPO
Amerigroup - Medicare Advantage
Cigna PPO
Community Health Plan of Washington (WA Apple Health)
Coordinated care (WA Apple Health)
First Health/Coventry PPO
Health Net - TriCare
Humana - ChoiceCare PPO
Humana Medicare Advantage HMO
International Community Health Services Pace Program
Kaiser Foundation
Medicare
Molina
Molina Healthcare (WA Apple Health/Healthy Options)
Multiplan PPO
Premera Medicare Advantage HMO
Providence Health Plan
Providence Health Plan - Medicaid
Providence Health Plan - Medicare Advantage
Regence BlueShield of Washington
United Healthcare HMO
United Healthcare Medicare Advantage
United HealthCare PPO
WellCare
Clinical Interests
abnormal urine odor
amputation of the penis surgery
asymptomatic bacteriuria
atonic urinary bladder
atrophy of testis
azoospermia
balanitis
balanoposthitis
benign prostatic hypertrophy
biopsy of penis
biopsy of periurethral tissue
biopsy of scrotum or tunica vaginalis
biopsy of urethra
bladder disease
bladder diverticulum
bladder exstrophy
bladder hemorrhage
bladder neck obstruction
bladder sphincterotomy
bladder stone
bladder trauma
bladder uterine fistula
bph surgery
calculus of urinary tract
catheter
circumcision
condylomata acuminata
congenital anomalies of the renal vessel
congenital anomalies of the urinary tract
continuous leakage of urine
crushing injury of external genitalia
cryptorchidism
cystectomy
cystitis
cystogram
cystometry
cystoscopy
cystotomy
cystoureterostomy
cystourethrostomy
detrusor instability
dilatation of ureter
dilation of ureteral meatus
dysplasia of prostate
dysuria
ectopic kidney
ectopic ureter
edema of male genital organs
edema of penis
elevated psa
encysted hydrocele
enlarged prostate
enterovesical fistula
epididymal cyst removal
epididymal mass
epididymectomy
epididymitis
epididymo orchitis
epididymotomy
epispadias
female genital problems
foreign body (genitourinary tract)
foreign body (penis)
frenulotomy of penis
frequency of urination
frequent urinary tract infections
frostbite of penis
functional incontinence
genital herpes, female
genital herpes, male
genital trauma
granuloma inguinale
groin mass
hematuria
hemospermia
hydrocele
hydrocelectomy
hydronephrosis
hydroureter
hypertrophy of kidney
hypogonadism
hypoplasia of penis
hypospadias
ileal conduit
incomplete emptying of bladder
increased frequency of micturition
infected hydrocele
infection of cystostomy
infection of kidney
interstim
interstitial cystitis
intra lesional therapy for peyronie's disease
kidney cancer
kidney injury
kidney malformation
kidney stone
lichen sclerosus of the penis
lysis of penile adhesions
male genital organ stricture
male genital problems
male urinary problems
meatal stenosis
medullary sponge kidney
micropenis
microscopic hematuria
mixed incontinence
nephrectomy
nephrolithotomy
nephropexy
nephroptosis
nephrostomy
nephrotomy
nephroureterectomy
neurogenic urinary bladder
nocturia
nocturnal penile tumescence
non traumatic rupture of bladder
open pyeloplasty
orchiectomy
overactive bladder
overflow incontinence of urine
painful bladder syndrome
paralysis of bladder
partial cystectomy
partial nephrectomy
partial orchiectomy
penile bleeding
penile chordee
penile discharge
penile fibrosis
penile hypoplasia
penile hypospadias
penile induration
penile leukoplakia
penile plaque
penile prosthesis
penis construction
penis straightening for chordee
percutaneous biopsy of kidney
periurethral abscess
peyronie
phimosis
plastic urethral sphincter
polycystic kidney disease
polyuria
post prostatectomy erectile impairment
post prostatectomy incontinence
post void dribbling
post void residual
premature ejaculation
priapism
prostate abscess
prostate bleeding
prostate examination
prostate infection
prostate needle biopsy
prostate specific antigen blood test
prostatectomy
prostatic atrophy
prostatic cyst
prostatic hyperplasia
prostatic hypertrophy
prostatic massage
prostatic stone
prostatitis
pyelitis
pyelolithotomy
pyelonephritis
pyeloscopy
pyelostomy
radiation cystitis
radioactive seed implants
reanastomosis of urethra
reconstruction of penis
reconstruction of urethra
rectourethral fistula
recurrent urinary tract infection
release of chordee
removal of internal penile prosthesis
renal capsulectomy
renal cortical necrosis
renal cysts
renal decapsulation
renal denervation
renal disease and pregnancy
repair of rectourethral fistula
replacement of ureterostomy tube
retractile testis
retrograde ejaculation
reversal of vasectomy
rezum
screening for malignant neoplasms of prostate
screening for malignant neoplasms of testis
scrotal abscess
scrotal cyst
scrotal disorder
scrotal mass
scrotal pain
scrotectomy
semen abnormalities
sexually transmitted disease (std)
slowing of urinary stream
spermatocele
spermatocele aspiration
straining on urination
stress incontinence
stretching of prepuce
swollen penis
testicular atrophy
testicular cancer
testicular hydrocele
testicular hyperfunction
testicular hypofunction
testicular mass
testicular pain
testicular prosthesis placement
testicular torsion
testosterone deficiency
torsion of appendix of testis
transurethral balloon dilation of prostatic urethra
transurethral cystoscopy
transurethral prostatectomy
undescended testes
unilateral orchidectomy
ureter
ureteral meatotomy
ureteral obstruction
ureteral stent
ureterectomy
ureteric fistula
ureterocele
ureteroenterostomy
ureterolithiasis
ureterolithotomy
ureteropelvic junction obstruction
ureteroplasty
ureteroscopy
ureterotomy
urethra
urethral abscess
urethral caruncle
urethral discharge
urethral diverticulum
urethral false passage
urethral fistula
urethral polyps
urethral stenosis
urethral stricture
urethral syndrome
urethrocele
urethrocystopexy
urethromeatoplasty
urethropexy
urethrotomy
urge incontinence
uric acid urolithiasis
urinary bladder reconstruction
urinary catheter
urinary diversion
urinary hesitation
urinary incontinence
urinary problems
urinary retention
urinary tract infection
urinary tract injury
urinary tract malformation
urinary tract obstruction
urinary urgency
urodynamics
uroflowmetry
urologic procedures
varicocele
vesicocutaneous fistula
vesicoureteral reflux (vur)
video urodynamics
virtual care
voiding dysfunction
Patient Reviews
(142 Reviews)
Dr Torgerson is a great doctor for me.
My health care provider and the help were very amicable and professional to me, and for me!
My provider is experienced with others in my condition.
Dr. Torgerson is always caring and professional.
Very knowledgeable and courteous. I feel I am getting the best care I could possible get.
Dr. Torgerson provides thoughtful, thorough care. I couldn't ask for more.
As far as anyone can say they enjoy going to the Urlologist, I do enjoy seeing Dr. Torgerson.
Erik Torgeson is the best doctor that I have seen. I wish I found him sooner. Please give him a raise. . . .
Dr. Torgerson has provided me with excellent care since I started seeing him.
Continued superb care provided by this MD and his office.
The Patient Rating score is based on responses given during the CAHPS Patient Experience Survey. Comments are also gathered from the same survey and displayed in their entirety with the exception of any language that may be considered slander, libel or contain private health information, which will be removed prior to publishing the comments. Responses are measured on a 10 - point scale, with 10 being the best score. These scores are then translated to a 5 - point scale in order to display results in a 5 - star rating.