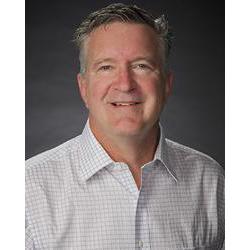 P. Gregory G. Hayes, M.D.
Medical Director, Vascular Surgery
Accepting New Patients
Swedish Vascular Surgery - First Hill
US
About P. Gregory G. Hayes, M.D.
"Dr. Hayes is a Vascular Surgery specialist in Seattle, Washington. He graduated medical school from McMaster University in Hamilton, Canada in 1982. Dr. Hayes is affiliated with many hospitals including Swedish Edmonds, Swedish First Hill and Swedish Cherry Hill."
Education
University of Toronto

Fellowship

University of Maryland

Fellowship

University of Toronto

Residency

McMaster University Hamilton

Medical School
Board Certifications
American Board of Surgery - Vascular Surgery
American Board of Surgery - Pediatric Nurse Practitioner
American Board of Surgery - Surgical Critical Care
Languages
Insurances Accepted
Aetna Medicare Advantage HMO
Aetna Medicare Advantage PPO
Aetna PPO
Amerigroup - Medicare Advantage
Cigna PPO
Community Health Plan of Washington (WA Apple Health)
Coordinated care (WA Apple Health)
First Health/Coventry PPO
Health Net - TriCare
Humana - ChoiceCare PPO
Humana Medicare Advantage HMO
International Community Health Services Pace Program
Kaiser Foundation
Medicare
Molina
Molina Healthcare (WA Apple Health/Healthy Options)
Multiplan PPO
Premera Medicare Advantage HMO
Providence Health Plan
Providence Health Plan - Medicaid
Providence Health Plan - Medicare Advantage
Regence BlueShield of Washington
United Healthcare HMO
United Healthcare Medicare Advantage
United HealthCare PPO
WellCare
Clinical Interests
abdominal aortic aneurysm
abdominal aortic ectasia
acquired arteriovenous aneurysm
amputation below the knee surgery
amputation of the toe surgery
amputation rehabilitation
aneurysm
aneurysm of artery of neck
aneurysm of descending aorta
aneurysm of leg artery
aneurysm of renal artery
aneurysm of splenic artery
aneurysm of subclavian artery
aneurysm of visceral artery
aneurysm upper extremity artery
aortic bifurcation syndrome
aortic coarctation
aortofemoral shunt
aortoiliac obstruction
arterial bypass graft
arterial embolism
arterial thrombosis
arteriovenous fistula
arteriovenous fistula thrombosis
arteriovenous graft
arteriovenous graft occlusion
atheroembolism of lower extremities
atheroembolism of upper extremities
atherosclerosis
atherosclerosis of renal artery
atherosclerosis of the extremities
carotid endarterectomy
carotid stenosis
carotid stent
celiac artery compression syndrome
cerebrovascular accident (cva)
cervical rib resection
claudication
cold sensitivity hands
common femoral thromboendarterectomy
complex thoracoabdominal aortic disease
critical limb ischemia
deep thrombophlebitis
deep vein thrombosis
diabetic foot infection
diabetic limb salvage
diabetic ulcer
dialysis access
dialysis catheter
dissecting abdominal aortic aneurysm
dissection of aorta
dissection renal artery
drug eluting beads
embolectomy
endarterectomy
endarterectomy of abdominal artery
endarterectomy of intracranial artery
endarterectomy of lower limb artery
endarterectomy of upper limb artery
endovascular aneurysm repair
familial aneurysmal disease
gangrene
hereditary hemorrhagic telangiectasia
hyperplasia of renal artery
hyperplasia of renal vein
iliac aneurysm
iliac artery endofibrosis
ilioiliac artery bypass graft
interruption of vena cava
intestinal artery disease
ivc occlusion
klippel trenaunay syndrome
laparoscopic aortic surgery
leg ulcers
leriche syndrome
ligation of internal jugular vein
lower extremity bypass
may thurner syndrome
mesenteric artery disease
mesenteric artery stenting
mesenteric vascular disease
open portocaval venous anastomosis
peripheral artery bypass
peripheral artery disease
peripheral malformation
peripheral vascular diseases
poor circulation in hands
popliteal artery aneurysm
popliteal artery entrapment syndrome (paes)
portosystemic shunt
postphlebitic syndrome
pseudoaneurysm
radial artery access
recurrent thrombosis
removal of infected abdominal graft
removal of infected neck graft
renal artery bypass surgery
renal artery dysplasia
renal artery stenosis
renoportal anastomosis procedure
repair of aneurysm (abdominal aorta)
repair of blood vessel of leg
repair of carotid subclavian aneurysm
repair of intraabdominal blood vessel
repair of neck blood vessel
repair of popliteal artery
repair of vertebral artery
robotic endovascular surgery
ruptured aneurysm
saddle embolus
saphenous vein ligation
sclerotherapy for varicose veins
sma stenosis
splenic artery repair
stenosis vascular graft
stent thrombosis
stricture of artery
subclavian steal syndrome
subclavian stenosis
superficial phlebitis
superior mesenteric artery stenosis
superior mesenteric artery stenting
thoracoabdominal aneurysm
thromboangiitis obliterans
thrombophlebitis
thrombosis
thrombotic disorders
unna boot
valvuloplasty of femoral vein
varicose vein treatment
varicose veins
vascular access surgery
vascular anomalies
vascular disorders of kidney
vascular insufficiency of intestine
vascular laser
vascular malformation
vein ligation
venous insufficiency
venous stasis disease
vertebral transposition
virtual care
visceral malformation
vnus closure